Lockdown: Security in higher household savings
Latest Reserve Bank of India data has shown deposits in the system rising 11 per cent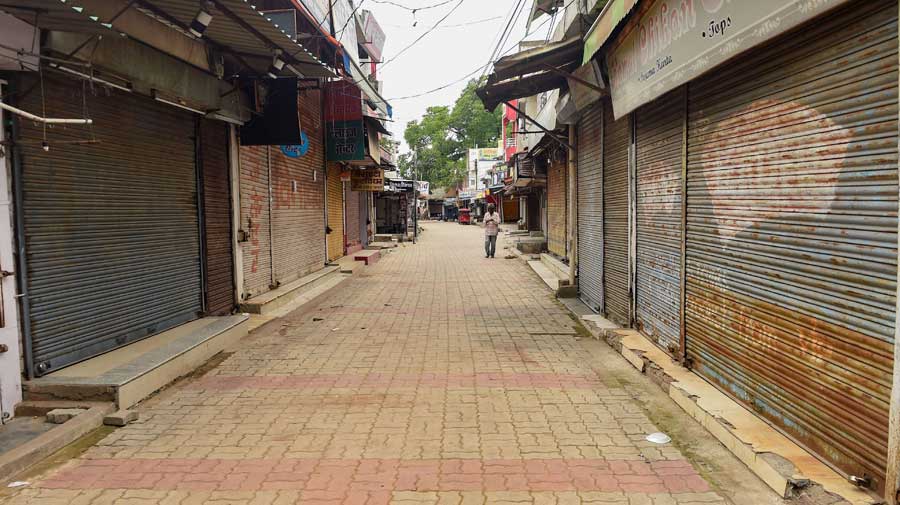 ---
Mumbai
|
Published 27.07.20, 12:44 AM
|
---
Household savings are on the rise during the pandemic as discretionary spending wears out with a shift towards bank deposits, small savings and mutual funds, analysts said.
This trend is already visible — ICICI Bank on Saturday reported a sharp 21 per cent increase in its total deposits for the first quarter of this fiscal, up from 18 per cent in the preceding quarter. This was much higher than its growth in domestic advances of 10 per cent. Other lenders such as HDFC Bank and Axis Bank have reported a steady rise in their deposits.
Latest Reserve Bank of India (RBI) data has shown deposits in the system rising 11 per cent. This comes despite a steady decline in deposit rates as a growth-oriented central bank has pruned the policy repo rate by 115 basis points since March.
According to the RBI, net financial savings by households improved in March to 7.7 per cent of GDP from 7.2 per cent in the previous year.
Analysts are of the view that this number could go up further and could stretch at least till the second quarter of this fiscal.
According to a note from ICICI Securities, the fear of Covid-19 will result in a significant drop in discretionary spending by Indian households and increase their demand for financial instruments perceived to be safe and liquid such as cash, bank fixed deposits and gold. "Higher demand for savings in fixed deposits by households will benefit top liability franchisee lenders," the brokerage said.
Financial assets are held in currency, bank deposits, debt securities, mutual funds, insurance, pension funds and small savings while financial liabilities are largely held in the form of loans and borrowings from banks, non-banking financial companies (NBFCs) and housing finance companies (HFCs).
The RBI said currency and deposits with banks account for 66 per cent of the financial assets, followed by insurance and mutual funds.
According to the June bulletin of the RBI, net financial assets of Indian households moderated in 2018-19, reflecting higher consumption expenditure by households.
The RBI report said several studies have shown households tend to save more during slowdown and income uncertainty, and a spike in net financial assets is likely in the first quarter of 2020-21 on account of a sharp drop in lockdown induced consumption.
The RBI cautioned that a lag in the pickup of economic activity may cause the financial surplus to taper off in subsequent quarters. Moreover, with construction activity at a standstill, there is a possibility of a shift from physical to financial assets.