Lenders approve resolution plan of Reliance Commercial Finance
Non-banking finance company Authum Investment and Infrastructure Ltd has emerged as the successful bidder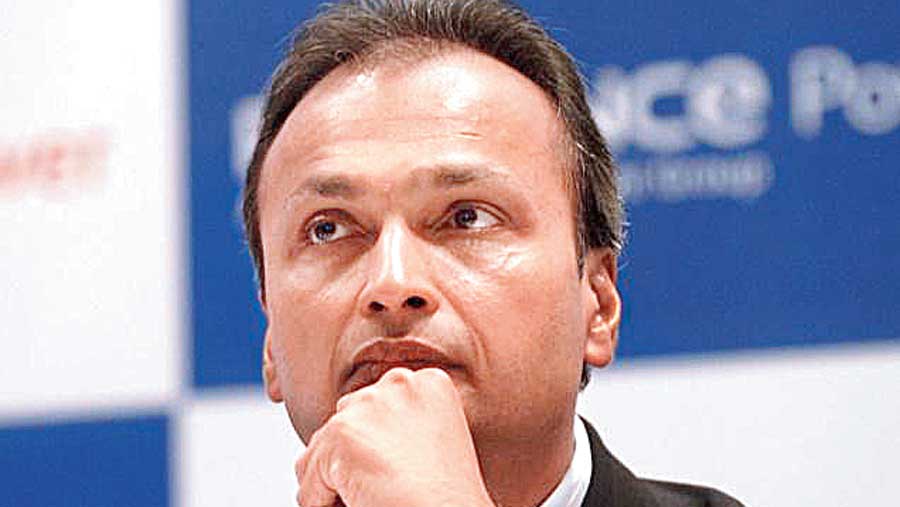 RCF is the second Anil Ambani group firm in which Authum has emerged as the winner
File photo
---
Mumbai
|
Published 20.07.21, 01:12 AM
|
---
Lenders led by Bank of Baroda (BoB) have approved the resolution plan of Reliance Commercial Finance (RCF) and have selected non-banking finance company Authum Investment and Infrastructure Ltd as the successful bidder.
RCF is a wholly owned subsidiary of Reliance Capital Ltd.
Authum had made a bid of a little over Rs 1,600 crore, which will translate to a haircut of around 80 per cent for the lenders. Reliance Commercial Finance had an estimated debt of around Rs 9,000 crore. However, the lenders will get an additional cash and cash equivalent of over Rs 250 crore, thus improving their recovery.
This is the second Anil Ambani group firm in which Authum has emerged as the winner. Last month, a consortium of lenders led by BoB had cleared its proposal to acquire Reliance Home Finance as part of the resolution process.
PNB Housing Finance
The Securities Appellate Tribunal (SAT) on Monday reserved its order in the dispute related to PNB Housing Finance's Carlyle deal.
The housing finance company had filed an appeal against the Sebi order which had asked the company to put on hold its Rs 4,000-crore deal with Carlyle group. Sebi had said the preferential allotment was ultra-vires of the articles of association of the firm and that it should undertake a valuation of shares as prescribed under Section 19(2) of its AOA, for preferential allotment.
Videocon takeover
In another unrelated development, the National Company Law Appellate Tribunal (NCLAT) on Monday stayed the takeover of Videocon Industries by Anil Agarwal's Twin Star Technologies. A two-member bench headed by its officiating chairperson Justice A.I.S. Cheema stayed the order passed by the Mumbai bench of the National Company Law Tribunal on June 9.