Lebanon keen on power ties
Prime Minister of Lebanon, Saad Al Hariri seeks Indian investment for his country's power sector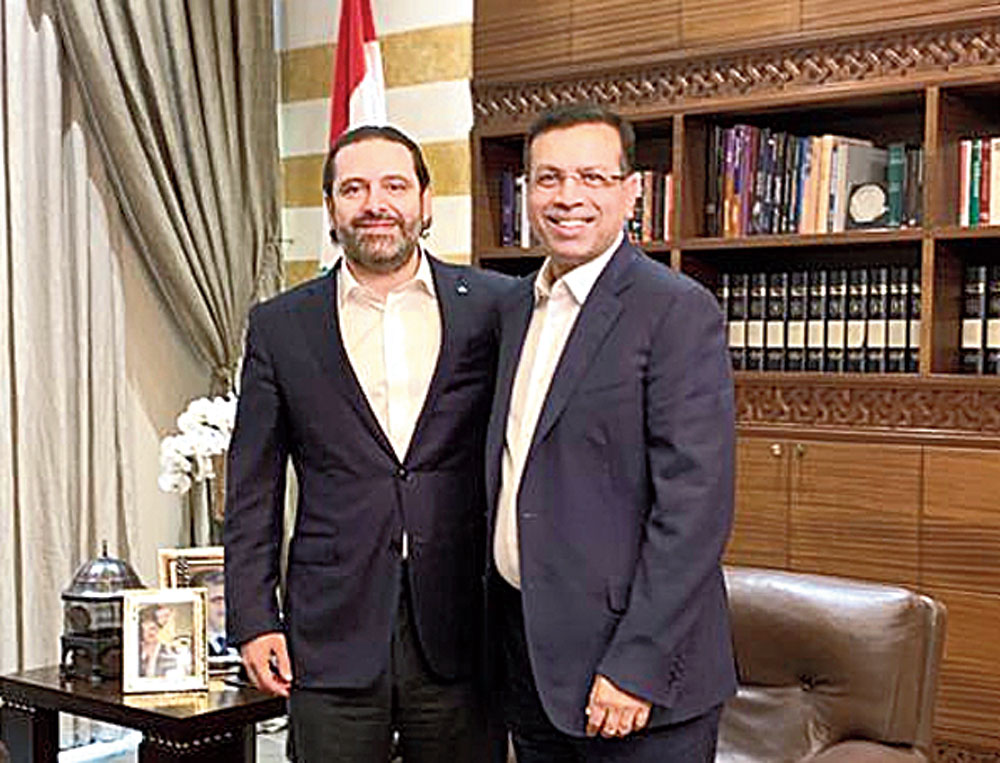 Sanjiv Goenka with Saad Al Hariri in Beirut on Sunday.
A Telegraph picture
---
Calcutta
|
Published 08.04.19, 07:39 PM
|
---
Lebanon is keen to court Indian companies to invest in its power sector.
Sanjiv Goenka, chairman of CESC Ltd, met the Prime Minister of Lebanon, Saad Al Hariri, on Sunday in Beirut where the premier sought Indian investment.
"The PM was keen to have Indian participation in the power sector, especially renewables. The power sector of Lebanon is reminiscent of what India has been 20 years ago. It appears that there are many opportunities," Goenka said.
Several Indian industrialists, including Goenka, were in Lebanon as part of a Young President's Organisation (YPO) event. PM Hariri met the YPO delegates over dinner last week. On Sunday, the RP-SG Group chairman met the PM at his residence. Asked if CESC would invest in Lebanon, Goenka said it was too early to comment. "It certainly looks promising. But we need to study," he said.
However, safety could be a concern in parts of Lebanon because of its proximity to Palestine and war-torn Syria. The Foreign & Commonwealth Office of the UK advises its citizen to be cautious and not to go to certain parts of Lebanon.
Total volume of trade between India and Lebanon during Jan-Oct 2018 was $ 312 million. Bilateral trade in 2017 reached $ 316 million, with exports from India at $ 303.8 million, and imports from Lebanon at $12.5 million.
According to Goenka, PM was also keen to promote Lebanon, which lies between war torn Syria and Mediterranean, as a wedding destination for Indians.