Kesoram may rope in strategic partner for Cygnet
The loss making subsidiary, based in Hooghly district of Bengal, makes transparent paper and rayon, employing close to 2,500 people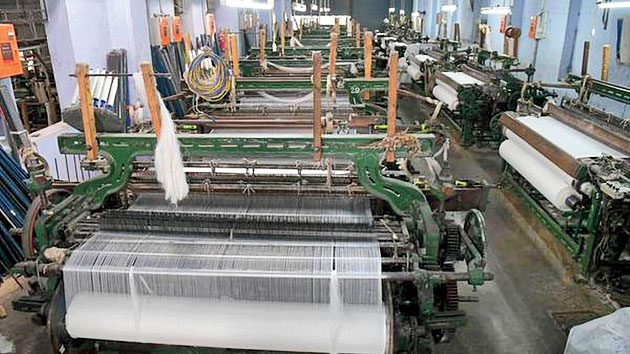 Representational image.
File photo
---
Calcutta
|
Published 24.12.21, 02:12 AM
|
---
Kesoram Industries may consider inducting a strategic partner in wholly owned subsidiary Cygnet Industries with the aim to raise efficiency and cut losses by putting fresh money into the business.
The loss making subsidiary, based in Hooghly district of Bengal, makes transparent paper and rayon, employing close to 2,500 people.
Future plans include investment of about Rs 70 crore in the business for technology upgradation, reduction of manpower by voluntary separation scheme and working capital infusion.
"We are open to partnership in Cygnet," P. Radhakrishnan, whole time director and CEO of Kesoram, said.
The plant, located in Kuntighat, was under suspension of work from June 22 onwards. The suspension was lifted on Wednesday.
Sources said an understanding has been reached to reduce workforce progressively to make the operation viable.
Cygnet has a technology and marketing tie up with Japanese major Futamura, which manufactures bio degradable transparent paper. The overseas partner is in the process of transferring technology to Cygnet.
The present scope of understanding includes manufacturing Futamara branded products in India and also marketing it here. If Kesoram does look for an equity partner, the Japanese company may be a contender.
Cygnet posted a loss of Rs 100.78 crore on a turnover of Rs 237.56 crore in the last fiscal. The rayon factory was established in 1959 and it was later transferred to a wholly owned subsidiary in 2016.
During the last six months when the unit was closed, Kesoram managed to bring the cement business back on track, increasing capacity utilisation by infusion of fresh working capital. It is aiming to clock an annual EBIDTA of around Rs 600 crore.
The company, under the leadership of Manjushree Khaitan, daughter of late Basant Kumar Birla, is now in the process of retiring a high cost loan, which was taken from private lenders to ease liquidity, with the proceeds from a rights issue and other instruments.