JSW Steel set for top spot in capacity following acquisition of Bhushan Power & Steel Ltd
The company is marginally behind Tata Steel and Steel Authority of India Ltd in domestic market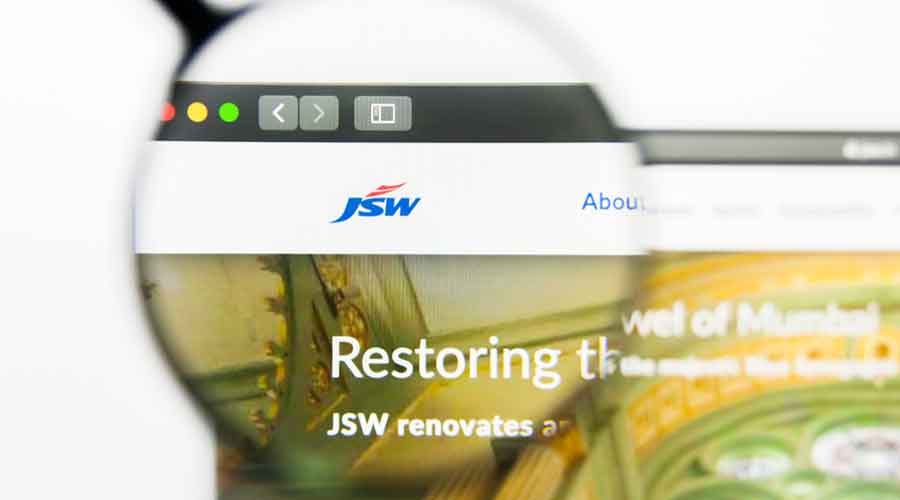 ---
Calcutta
|
Published 08.03.21, 02:31 AM
|
---
Sajjan Jindal's JSW is set to become the largest and most geographically diverse steel maker in India following the completion of the acquisition of Bhushan Power & Steel Ltd (BPSL).
The company will have an installed capacity of 27 million tonnes (mt) by the next fiscal when the 5mt expansion at Dolvi, Maharashtra, is complete and it takes over BPSL's 2.8mt plant in Odisha.
As of now, it is marginally behind Tata Steel and public sector Steel Authority of India Ltd (SAIL) in the domestic market, which have 20.6mt and19.63mt capacities, respectively.
"We will be the largest steelmaker in India by far, way ahead of competition," a JSW official said over the weekend, two days after the lenders of BPSL agreed to the conditional closure of the ongoing bankruptcy process.
While JSW will take a decisive lead, assuming there will be no adverse order from the top court overturning the acquisition — Tata Steel is not idling either.
After the pause on the 5mt expansion at Kalinganagar following the outbreak of the pandemic, the company has restarted work at the plant. While it may play catch up in the domestic market in the short term, the Tatas would continue to remain the largest steelmaker out of India on a global scale, with a 10mt installed capacity in Europe.
Diverse presence
While the number game hots up at the top half of the table, JSW would surely be the most diversely located company in India, having integrated manufacturing bases in south, north and now in the east with BPSL.
Steel mills have traditionally come up in the eastern part of India because of their proximity to key raw materials — iron ore and coal.
Older players such Tatas and SAIL have their production bases consolidated in the east compared with relatively new entrants such as JSW, Ispat and Essar, who chose to set up plants nearer to the consumption centres.
Five plants of SAIL are located in Bengal, Jharkhand, Odisha and Chattisgarh whereas Tata Steel's three plants are spread across Odisha and Jharkhand.
In contrast, JSW chose the iron ore belt of Karnataka to build the Vijaynagar plant, while Essar and Ispat set up units in Hazira, Gujarat and Maharashtra in western India.
JSW entered the western market after the acquisition of Ispat in 2013 and in 2019. ArcelorMittal and Nippon Steel acquired Essar Steel from a bankruptcy court in 2019.
After the BPSL acquisition, JSW would be the only steelmaker which would be close to the markets as well as raw material source, offering it flexibility in procurement and sale.
In 2020, the company had acquired five iron ore mines in Odisha and the BPSL plant is located in close proximity.
"It (JSW) should be able to reduce costs by servicing markets from its local plants," said Jayanta Roy, senior vice-president, corporate sector ratings of Icra.