Jio corners bulk of 5G spectrum
Sunil Bharti Mittal's Bharti Airtel bought 19,867 MHz across different bands for Rs 43,084 crore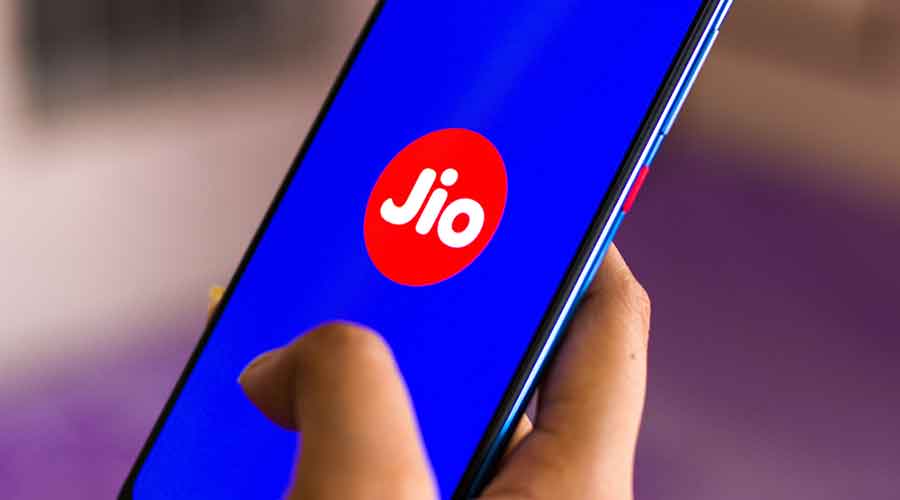 Vodafone Idea Ltd bought spectrum worth Rs 18,799 crore
File Photo
---
New Delhi
|
Published 02.08.22, 02:09 AM
|
---
The Modi government has collected a record Rs 1.5 lakh crore from the auction of 5G radio waves. A reading of the fine print showed that all the operators bid at the base price, barring the 1800MHz which saw a stiff fight even as no bids were received for 600MHz. Analysts said the telecom players had bid more out of fear of missing out on 5G spectrum that led to sales of 71 per cent of the airwaves on offer. Reliance Jio emerged as the largest bidder for 5G spectrum after seven days and 40 rounds of auction, acquiring close to half of all the airwaves for Rs 88,078 crore.
Sunil Bharti Mittal's Bharti Airtel bought 19,867 MHz across different bands for Rs 43,084 crore. Vodafone Idea Ltd bought spectrum worth Rs 18,799 crore. The new entrant, the Adani group, bought 400MHz or less than 1 per cent of all spectrum sold for Rs 212 crore. Adani bought spectrum in the 26 GHz band, which is not a public network, in six states — Gujarat, Mumbai, Karnataka, Tamil Nadu, Rajasthan and Andhra.  Jio acquired spectrum across several bands, including the coveted 700 MHz that can provide 6-10 km of signal range and forms a good base for 5G in all the 22 circles in the country. "In all, Rs 150,173 crore of bids were received.
Of the 72,098 MHz of spectrum offered across 10 bands, 51,236 MHz, or 71 per cent, was sold," telecom minister Ashwini Vaishnaw said. The mop-up from the 5G spectrum, capable of offering ultra-high speed mobile internet connectivity, is almost double of Rs 77,815 crore worth 4G airwaves sold last year and triple of Rs 50,968.37 crore garnered from a 3G auction in 2010.
"Auction has been completed and in the next few days, till August 12, all formalities including approving and allocating, taking upfront payments will be completed. It seems we would be able to launch 5G in the country by October," the telecom minister said. He said the government expects 'good nationwide 5G coverage in the next 2-3 years. The government, he said, in the first year will get Rs 13,365 crore payment for the spectrum. The payments have to be made over 20 equated annual instalments, with interest computed at 7.2 per cent per annum.
"There is a fear of missing out on 5G that led operators to bid enthusiastically for the 5G focused mid (3.3 Ghz) and high (26GHz) spectrum bands. Having said that, 4G is going to remain for several years as a mainstay, often coexisting with 5G," Jaideep Ghosh, chief operating officer, Shardul Amarchand Mangaldas & Co, said.
Bid strategy
Data showed that Reliance Jio was the sole bidder in the 700 MHz band.  Analysts said the 5G ecosystem is globally well developed in the 700 MHz and Jio bid for 10 MHz in all the 22 circles in the 700 MHz band.  Reliance Jio bid Rs 3,512 crore for 700 MHz band, Rs 94 crore for 800MHz, Rs 628 crore for 1800MHz, Rs 3,017 crore for 3,300MHz and Rs 625 crore for 26 GHz. The telco said its annual payment based on the bidding would work out to Rs 7,877 crore.
Akash M Ambani, chairman, Reliance Jio Infocomm said: "The speed, scale and societal impact of Jio's 4G rollout is unmatched anywhere in the world. "Now, with a bigger ambition and stronger resolve, Jio is set to lead India's march into the 5G era. It gets ready to roll out the world's most advanced 5G network across India and to make India the global leader in digital connectivity and digital solutions," he said.
Airtel said it has acquired 19,867.8MHz spectrum. in 900 MHz, 1800 MHz, 2100 MHz, 3300 MHz and 26 GHz frequency bands for Rs 43,084 cr Gopal Vittal, MD and CEO, Bharti Airtel said: "This spectrum acquisition at the latest auction has been a part of a deliberate strategy to buy the best spectrum assets at a substantially lower relative cost compared to our competition." Analysts said much of the 1800MHz bidding was in UP (East) where the telcos were trying to augment capacity and get top up spectrum which would expire in 2024.