Jindal Steel self-reliant in coal with mine win
Chhattisgarh government offered 25% of the revenues to win the rights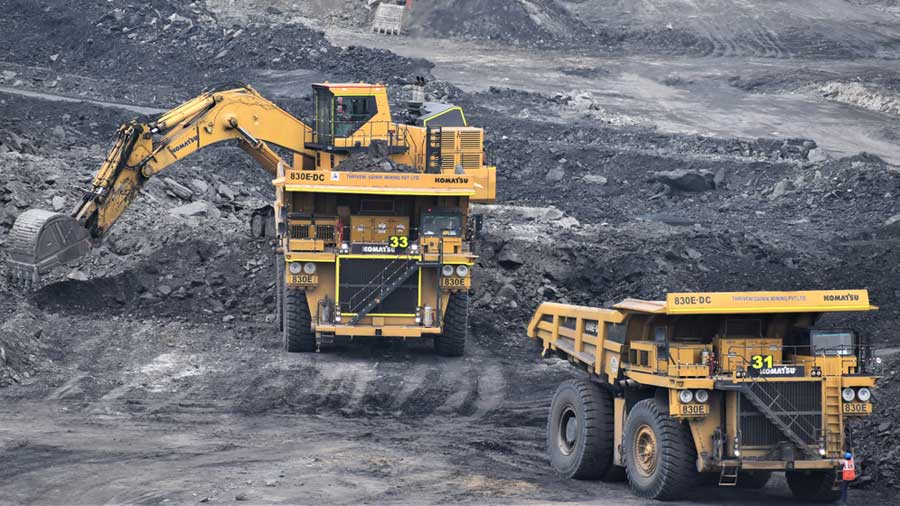 ---
---
Jindal Steel and Power Ltd (JSPL) plans to stop coal imports and end buying the dry fuel from Coal India Ltd from next year following its successful bidding of Gare Palma IV/1 mine in Chhattisgarh in the recently concluded commercial mining auction.
"We hope to get the mines by April. At present, we import about 2 million tonnes (mt) and buy about 5mt from Coal India. We plan to stop the import of coal and also stop buying from CIL as the Gare Palma mine would cater to the needs of the plant. We would be self reliant, I would say," Vidya Ratan Sharma, managing director of JSPL told The Telegraph.
The mine in Chhattisgarh is located near the company's 3.4GW coal-fired power plant, with JSPL offering the state government 25 per cent of the revenues to win the rights. Gare Palma is estimated to generate Rs 652 crore revenue to the Jindals on reaching peak rated capacity, which is 6mt a year.
Before the deallocation of coal blocks in 2014, the mine was operated by the Naveen Jinda company.
Sharma said the country has huge coal reserves and these could be used optimally with the gasification process, a technology promoting clean energy. Stating the commercial mining auction would reduce the dependence on CIL, the JSPL MD said it would help those who did not get the mines to buy from the PSU.
Apart from cutting down on imports, JSPL is looking to divest its mines in Africa and Australia as part of its plans to become a debt-free company. JSPL has many coal and iron ore mines in Africa, especially in South Africa, Botswana and Mozambique, and coking coal reserves in Australia.
JSPL's debt right now is Rs 29,000 crore and it would come down to Rs 24,000 crore by April, Sharma said.
Meanwhile, group company Jindal Steel & Power (Mauritius) has accepted a binding offer from Templar Investments to divest its entire stake in its Oman asset, Jindal Shadeed Iron and Steel (JSIS Oman), with the enterprise value of the deal at over $1 billion.
"We have learnt our lesson and want to keep our debt moderate or lean levels. We plan to bring down the debt to about Rs 15,000 crore by 2022-23 as we plan to pay back Rs 5,000 crore to Rs 6,000 crore each year."