Infosys co-founder S.D. Shibulal receives a little over four lakh shares as gift
Shares of the country's second-largest IT services firm on Friday closed marginally higher at Rs 1,123.90, a gain of 0.55 per cent, on the BSE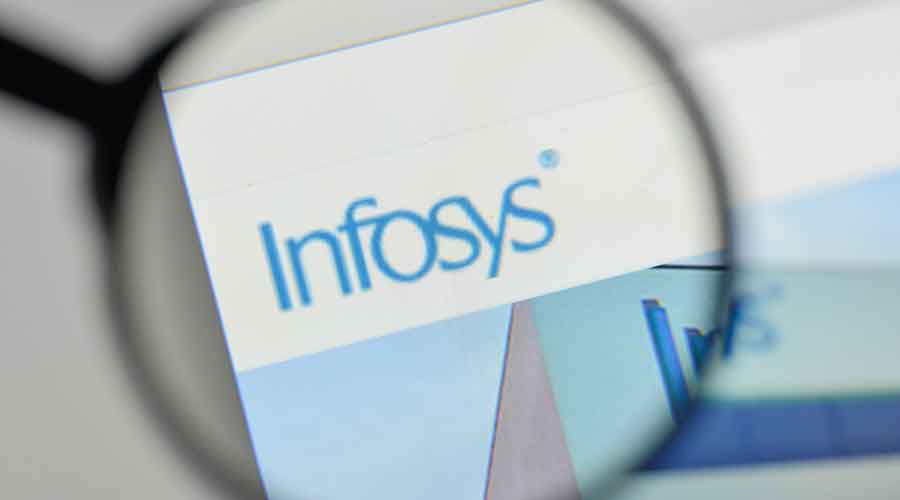 ---
|
Mumbai
|
Published 14.11.20, 02:59 AM
---
Infosys co-founder S.D. Shibulal has received a little over four lakh shares of the company as a gift. This will take the total number of shares owned by him to more than 21.6 lakh shares.
The country's second-largest IT services firm informed the stock exchanges that "4,01,000 equity shares (representing 0.01 per cent) of Infosys by way of gift as off market transaction on November 12'' were given to Shibulal. The value of these shares, according to the closing price of the Infosys scrip on Thursday, stood at Rs 44.82 crore.
Though the filing did not mention who gifted these shares, it is understood to be from his wife. This is because a separate regulatory filing stated that his wife Kumari had gifted 4.01 lakh shares on the same day. However, the name of the recipient was not disclosed.
As on September 30, 2020, she held 92,97,930 shares of Infosys. Following the transaction, Kumari's shareholding in the Bangalore-based firm has now come down to 0.21 per cent, while that of Shibulal increased to 0.05 per cent. In terms of absolute number of shares, that held by Kumari Shibulal and Shibulal stood at 88,96,930 and 21,66,768, respectively.
Shares of Infosys on Friday closed marginally higher at Rs 1,123.90, a gain of 0.55 per cent, on the BSE.
While the reasons behind the gift to Shibulal could not be ascertained, such inter-se transfers are not new in the family. For instance, in 2018, Shibulal and his daughter Shruti Shibulal had gifted shares worth Rs 2,327 crore to family members. These were gifted to son-in-law Gaurav Manchanda, daughter in-law Bhairavi Madhusudan Shibulal and grandson Milan Shibulal Manchanda.