India's e-grocers show significant growth in past years
Armed with measures aimed at margin accretion and lowering costs, existing players in the industry have reported 3-4 times surge in daily orders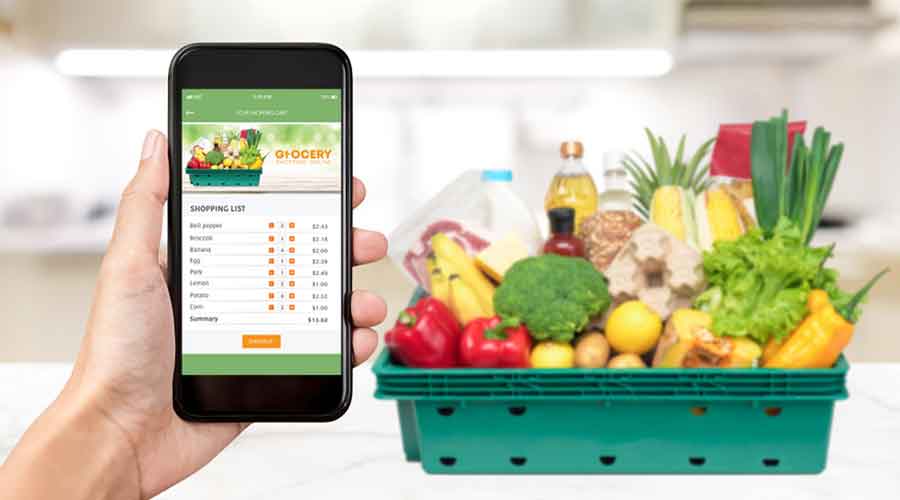 ---
Mumbai
|
Published 07.06.21, 02:19 AM
|
---
India's e-grocers are on course to achieve scale and profitability through various measures aimed at margin accretion and lowering costs.
According to analysts at Motilal Oswal, e-grocery hardly garnered single-digit share in the overall grocery market in India and globally, with multiple players trying to make inroads with limited success. However, over the last few years, they have made their presence felt with modern retail also feeling its impact.
The online grocery market has shown strong growth, rising 30 times although on a small base over the last 7-8 years. The pandemic is only expected to consolidate this trend with some of the existing players reporting 3-4 times surge in daily orders and an improvement in the average order value (AOVs).
Some of the key e-grocery players in India include the Tatas-controlled BigBasket, Grofers, JioMart, Amazon, Flipkart, Licious, Nature's Basket and Dunzo. Among them JioMart, which launched operations in 2020, serves more than 200 cities and towns.
"The fear of online grocery retailers is turning real as a majority of e-grocery growth has predominantly come from regions which are the key markets of modern retailers," the Motilal Oswal report said.
It added that though offline retailers (like D-Mart) hold an edge because of cost competency, thereby driving productivity and scale, e-grocers are benefiting from lower customer acquisition costs.
The report said the grocery segment has been marked by wafer thin gross margins, higher logistics cost and complex inventory management, making it difficult to achieve sustainable profits and compete with the traditional retail channel. However, e-grocers now have a better idea of the path to scale and profitability, with multiple levers and a stronger balance sheet.
These players have now started targeting bulk purchases to leverage cost and limit assortment which aids inventory control.
They are pushing private labels which raises margins and are charging delivery cost below a specific order value.
Customer stickiness has lowered acquisition costs — all leading to higher gross margins and reducing cost per order.
Different strategies have been adopted by players with some pushing more private labels in the overall mix or stressing on higher order values, and limiting discounts. Others such as JioMart have kept delivery free without any minimum threshold of orders.
On the other hand, e-tailers such as Flipkart and Amazon are targeting a wider network of cities to push their revenue growth.