Indian economy witnessing V-shaped recovery
The decline in GDP narrowed to 7.5 per cent in the second quarter of this financial year, over 23.9 per cent in April-June quarter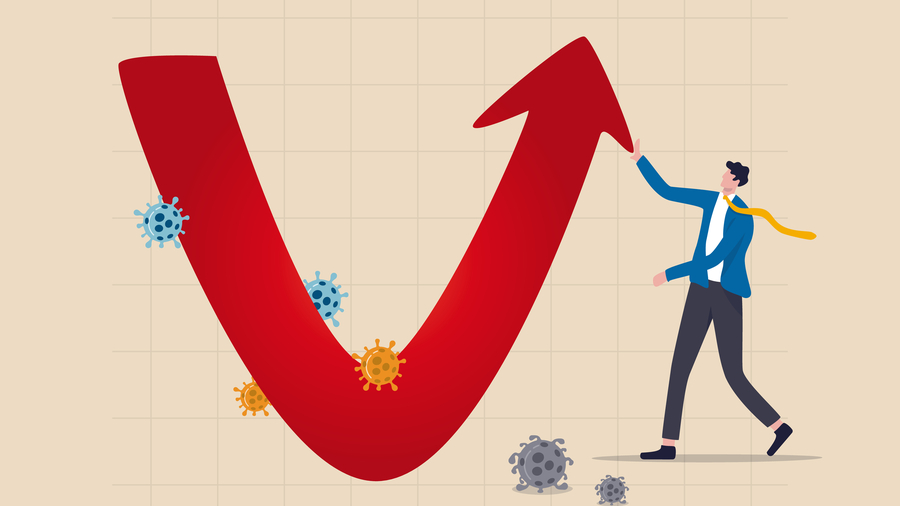 ---
---
The Indian economy is witnessing a V-shaped recovery as the gross domestic product (GDP) has recorded a quarter-on-quarter growth of 23 per cent in the July-September quarter of this fiscal, according to the finance ministry's latest monthly economic review.
The decline in GDP narrowed to 7.5 per cent in the second quarter of this financial year, over 23.9 per cent in April-June quarter.
"The year-on-year GDP contraction of 7.5 per cent in Q2 of 2020-21 underlies a quarter-on-quarter surge in GDP growth of 23 per cent.
"This V-shaped recovery, evident at the half-way stage of 2020-21, reflects the resilience and robustness of the Indian economy," the Monthly Economic Review for November said.
Services PMI dips in November
The dominant services sector growth lost some momentum in November as demand weakened, a private survey showed on Thursday, clouding hopes of a quick economic recovery from the Covid-19 pandemic's blow.
IHS Markit Services Purchasing Managers' Index dipped to 53.7 in November from October's 54.1 but still held well above the 50-mark separating growth from contraction for a second month.
Though the sector activity rose for the third straight month in November, but the pace of growth softened from October's near nine-year high.