Indian economy contraction for fiscal at 7.3%
Surprise 1.6 per cent real GDP growth in fourth quarter helps close out a Covid-wracked annus horribilis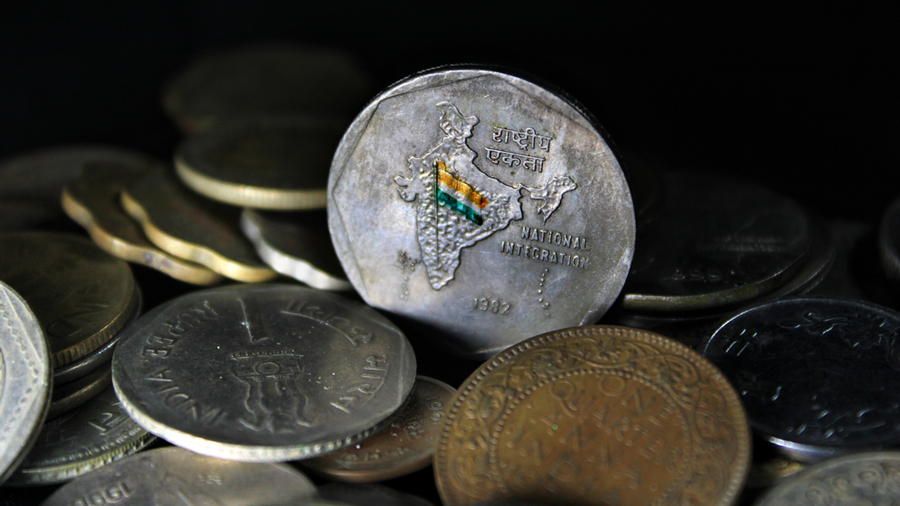 ---
New Delhi
|
Published 01.06.21, 01:38 AM
|
---
A surprise 1.6 per cent growth in real GDP in the fourth quarter (January-March) helped the Indian economy close out a Covid-wracked annus horribilis with a contraction of 7.3 per cent —considerably better than the 8 per cent that the National Statistical  Office had forecast in its second advanced estimate in late February.
This is the first contraction in the Indian economy since 1979-80 when it plunged to minus 5.2 per cent after the so-called Second Oil Shock — and caps a year of fumbling efforts to limit the damage with a poorly-funded fiscal stimulus, a grossly mismanaged lockdown last March that saw people lose jobs, and disingenuous talk about an imminent recovery to persuade those dangling precariously between life and death on the streets of the capital for several weeks in April that they ought to ignore the reality of impoverished families flung into a statistical abyss.
Growth in gross value added (GVA) — a measure that strips out the effects of product taxes and subsidies — leapt in the fourth quarter to 3.7 per cent, buoyed by the 6.9 per cent growth in the manufacturing sector and  a 14.5 per cent surge in construction.
"The sharp rise in the wedge between the GDP and GVA growth in Q4 FY2021, can be attributed to the back-ended release of subsidies by the government of India, especially those related to food," said Aditi Nayar, chief economist at rating agency ICRA.
The surprise growth in fourth quarter real GDP came on top of a 0.5 per cent growth in the third quarter ended December 2020.
However, economists remained pessimistic about growth in the first quarter of this fiscal (April-June) after a massive second wave of Covid-19 infections.
"Overall, things are about to worsen in the first quarter of FY22 though year-on-year data will look great," said Nikhil Gupta, chief economist at Motilal Oswal Financial Services.
"India continues to need monetary and fiscal policy support," said Krishnamurthy Subramanian, chief economic adviser at the finance ministry — a comment that will put pressure on Mint Street policymakers when they hunker down to review the monetary policy later this week.
Subramanian admitted that it was difficult to forecast a double-digit growth this fiscal.
According to data released by the National Statistical Office, India's real GDP contracted to Rs 135 lakh crore in FY21 (2020-21) from Rs 145 lakh crore at the end of March 2020.
If the economy has to swell to the size it was in FY20, it will need to grow by 10-11 per cent in the current fiscal.
Said D.K. Srivastava, chief policy advisor, EY India: "The sharp recovery projected for 2021-22 by a number of agencies like the IMF at 12.5 per cent and the RBI at 10.5 per cent  may have to be moderated. These projections were made prior to the impact of the second Covid wave. The combination of Covid's second wave and the revised base effect may imply a lower GDP growth for the Indian economy for 2021-22 which may be in the range of 9-9.5 per cent."
China, which was once the hotbed of coronavirus infections, has recorded 18.3 per cent economic growth in January-March 2021.
Not many have great expectations from the RBI's ability to produce a raft of measures to jump-start the economy.
Siddhartha Sanyal, chief economist at Bandhan Bank, said: "Today's GDP print, though a positive surprise, will likely not materially influence the RBI's monetary policy decision later this week. The central bank looks set to keep all the key policy rates unchanged in June."
On the demand side, all the major components witnessed growth in the fourth quarter ended March 31. However, on an annual basis, the only component that reflected growth was government final consumption expenditure which grew at 2.9 per cent.
The other two components — private final consumption expenditure (PFCE) and gross fixed capital formation (GFCF) — contracted by 9.1 per cent and 10.8 per cent. Both these numbers, like GDP growth, are the lowest in India's history since 1951. The previous lowest PFCE growth was negative 2.2 per cent in 1979-80 and lowest GFCF growth was negative 9.5 per cent in 1957-58.