India sends documents for deportation of fugitive diamantaire Mehul Choksi
A Qatar Airways private jet flew a distance of over 13,000 kilometres from Delhi to Douglas-Charles airport in Dominica carrying several papers for the case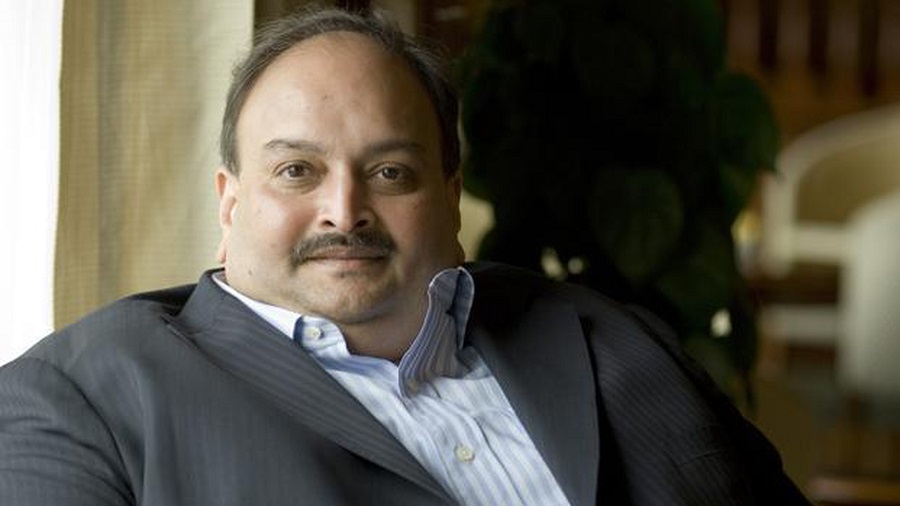 Mehul Choksi.
File picture
---
New Delhi
|
Published 31.05.21, 01:59 AM
|
---
India has sent a private jet loaded with documents for the deportation of fugitive diamantaire Mehul Choksi from Dominica where he is said to have gone with his girlfriend on a romantic escapade from his sanctuary in neighbouring Antigua only to be arrested.
A Qatar Airways private jet flew a distance of over 13,000 kilometres from Delhi to Douglas-Charles airport in Dominica on Friday carrying several documents needed for the deportation of 62-year-old Choksi who is wanted in a Rs 13,500 crore-bank loan fraud case, Prime Minister of Antigua and Barbuda Gaston Browne told a local radio station in Antigua.
Indian officials in Delhi refused to confirm or deny whether a plane had been sent to Dominica.
According to the flight status, Qatar executive flight A7CEE left the Delhi airport at 3.44am on May 28 and reached Dominica at 1.16pm local time on the same day, via Madrid.
Choksi was detained in Dominica for illegal entry after his mysterious disappearance from neighbouring Caribbean country Antigua and Barbuda where he was staying since 2018 after fleeing from India in January that year. Within days, the scam came to light.
The diamantaire had taken the citizenship of Antigua
and Barbuda in 2017 using its Citizenship by Investment programme.
Browne told the radio show that the jet is from India carrying necessary documentation needed for the deportation of Choksi. The Dominica high court stayed his removal from its soil and put a gag order on the developments till the matter is heard in an open court on June 2.
India seems to have spotted a window of opportunity in the arrest of Choksi in Dominica where he was ''detained'' for illegal entry.
''The information that we are getting is that Mehul Choksi may have taken his girlfriend to Dominica, probably to have dinner or have a good time and so on, and got caught. That would have been a monumental error because in Antigua he is a citizen, we could not deport him,'' Browne said. He said the government of Dominica and law enforcement agencies, unless the court rules otherwise, can deport him to India because he is an Indian citizen, Antigua News Room reported.