India open to importing more oil from US
Offer to Washington made 10 days after Iran sanctions window was created for Delhi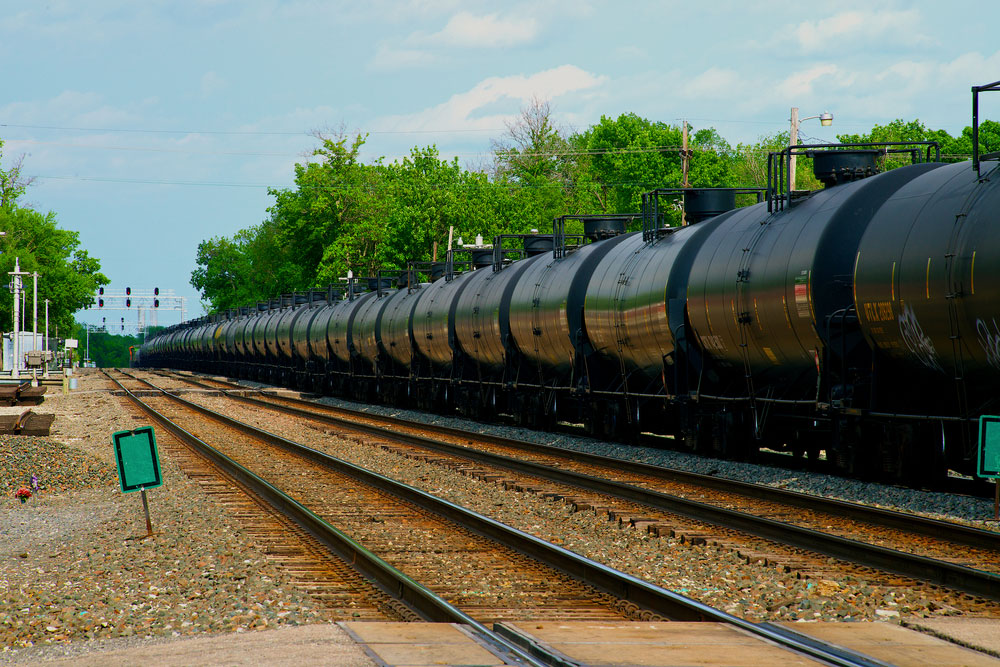 A train of the Burlington Northern Santa Fe railway with oil tank cars used for transporting oil from the Bakken Shale oil fields.
(Shutterstock)
---
New Delhi
|
Published 14.11.18, 08:20 PM
|
---
India had started importing crude from the US from 2015 after a ban imposed in 1974 was lifted by President Obama. Sources said GAIL was exploring more gas import contracts. Similarly, Indian state-run as well as private refiners were being "encouraged" to contract US shale oil purchases.
Sources said Indians have already sweetened the Iran oil import deal for the Americans by awarding defence contracts worth billions of dollars.
The contracts already given out include an $8-billion deal to buy 100 stripped down versions of Avenger drones and a $2-billion deal to buy 24 MH-60 Romeo multi-role helicopters from the US.
Also, in the works are orders for naval helicopters and air force jets.
These, sources said, are being dangled to tamp down US objections to India's decision to purchase Russian made S-400 air defence systems for $5.4 billion.
Earlier, while celebrating Diwali at the White House, Trump had described Indians as "good negotiators".
 India has told the US that it is open to importing more oil and gas from that country.
This comes 10 days after the US gave a temporary waiver to India and other allies to continue importing Iranian gas.
"We expressed our readiness to import more oil and gas from the US as a way of expanding trade," foreign secretary Vijay Gokhale was quoted as saying on the sidelines of a trade summit in Singapore on Wednesday.
While officials refused to call it a quid pro quo for the Iran waiver, they described it as India's bid to improve trade relations with the US.
The US suffers a deficit of $22 billion in its trade with India and has been looking for new areas of export or seeking tariff cuts on products such as high-end motorbikes.
New Delhi does not wish to reduce tariffs on automobiles as it feels the trade deals it has already signed have opened the floodgates to imports without giving India reciprocal benefits.
Further, the US has signaled greater access to the oil and defence businesses — areas where it is strong.
India is expected to import about $4 billion oil from the US this year, but this could go up, commerce ministry officials here said. State-run GAIL India has contracted 3.5 million tonnes per annum of liquefied natural gas from Cheniere Energy's Sabine Pass liquefaction facility in Louisiana and the first shipments came in March this year.