How important is India as a market for you?
India is an important market for us and we are very committed to it. We are the only American carrier to be flying for so long in India. We celebrated 10 years of the Mumbai-Newark flight in 2017 and 10 years of the New Delhi-Newark flight in 2015. Being present for so long shows a lot of commitment towards the market. Also thanks to our joint venture with Lufthansa and Air Canada we have an even larger footprint in India. The customers have a choice of taking any permutation combination out of India.
We are going to start the San Francisco-New Delhi flight in December 2019 and it will be till March. We are testing the pulse of the market. Subsequently the flight will be from October to March, for the winter schedule. If all goes well, it may become a regular flight.
We have a codeshare with Vistara. Air India is a part of the Star Alliance as are we. So we work with them. So we have a large enough footprint in India at least in terms of connectivity in the metros.
United is considered the third leading airline worldwide (ranked by brand value), behind American Airlines and Delta. What is United doing to maintain its leadership position?
We are focused on enhancing our facilities, supporting our customers, employees and communities. We live in the world's largest travel market and appreciate that there are many different options to choose from when flying, so we are focused on enhancing our customer's experience. Since 2000, we have invested $2 billion in our facilities and over the past two years $400 million including, but not limited to our new Polaris lounge, enhanced check-in facilities, improved security check-in, concessions, restrooms and more. By 2050 United has committed to reducing emissions by 50 per cent and investing $2 billion annually in efficient aircraft. In addition, we are continuing to grow our network. We recently announced a new service from San Francisco to New Delhi, starting in December 2019, in addition to seasonal services from Newark to Naples and to Prague, as well as more connectivity throughout the US with the addition of flights from Newark to Palm Springs, Sioux City and Pensacola.
As the 6th largest employer in the State of New Jersey, United has been steadfast in its commitment to supporting our communities while generating $16 billion of economic output for the state. In 2017, our employees gave back almost 8,000 hours of their own time to the community.
In addition to our communities, we are investing in continuous training for our employees and innovation to provide a seamless top-of-the-line customer experience.
Chicago-based United Airlines completed 1.7 million flights in 2018 and reported a full-year net income of $2.1 billion. It has had a long association with India with the first New Delhi-Newark flight taking off in 2005. There are seven weekly flights on that sector today. Two years later it started flying daily on the Mumbai-Newark sector and in December this year the New Delhi-San Francisco sector will also become operational. We spoke to Jill Kaplan, President New York/New Jersey for United Airlines on what makes India an important market and what customers can expect going forward. Excerpts from the interview: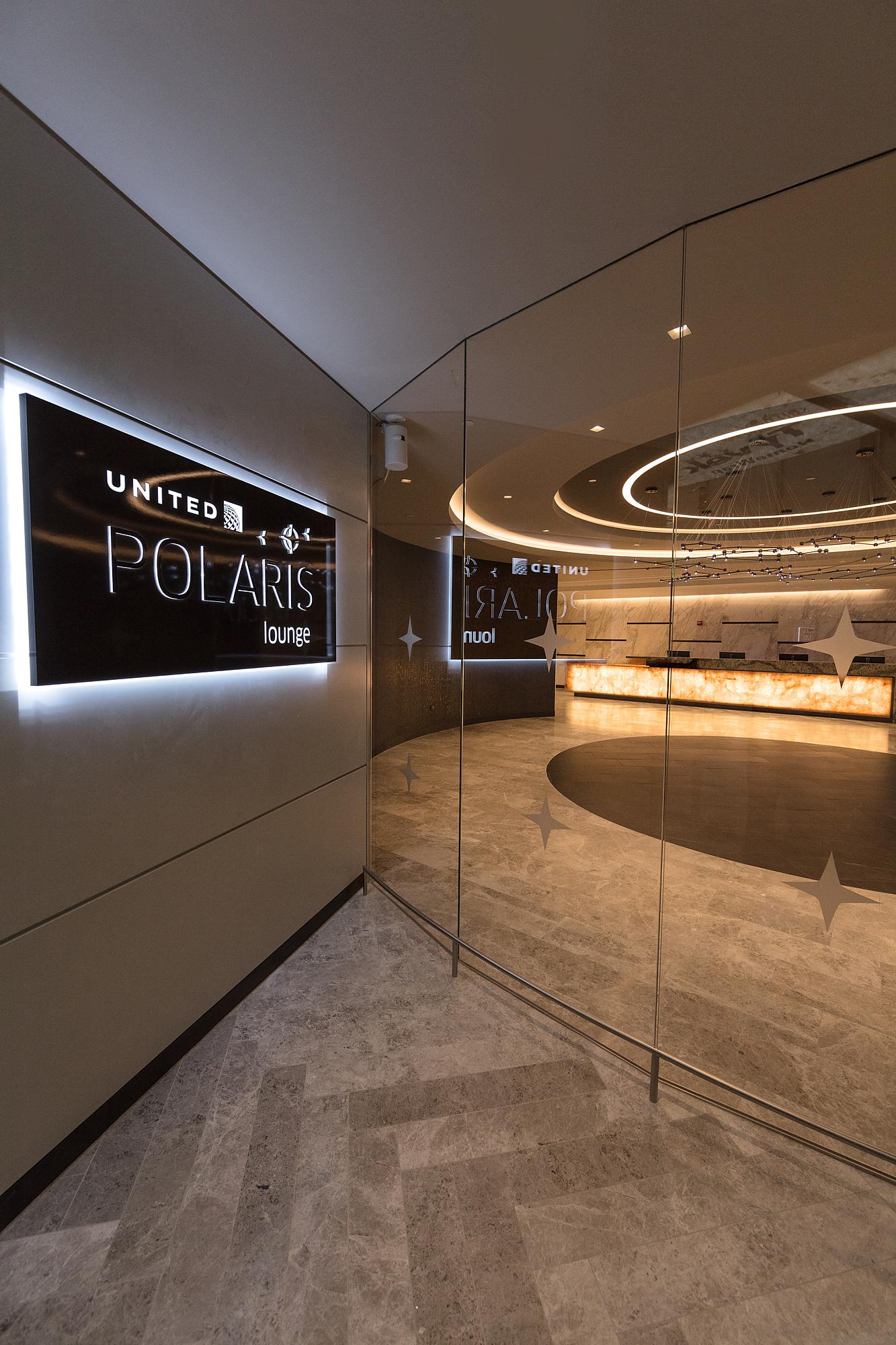 United Polaris lounges are currently located in Chicago, San Francisco, Houston, New York/Newark and Los Angeles
What more can customers expect from United going forward?
We are focused more than ever on our commitment to our customers. As part of the customer experience improvement, we are looking at our digital channels to create better experiences for our customers. United has introduced a re-imagined mobile app that updates customers at each step of their travel journey by posting real time/updated information.
United announced free live DIRECTV on 211 Boeing 737 United aircraft equipped with seat back TV, providing more than 100 channels of live television. In addition, we now offer free personal device entertainment to all flights currently equipped with DIRECTV — which means all flights with at least 70 seats will have at least one free entertainment option available.
United is pioneering the implementation of "dynamic departure", to inform both those United employees on a flight as well as on the ground with real-time data they need to make an informed decision on whether to hold a flight for customers rushing to a connecting flight. This technology identifies flights with connecting customers, who might be arriving a little late, so we are able to hold a flight for a few minutes when we have the opportunity to make up time enroute and still arrive on time.
What is the United Polaris concept?
The United Polaris service concept was launched on all long-haul international flights in December, 2016. United Polaris business class features a re-imagined, sleep-enhancing experience for intercontinental travellers, including elevated in-flight food and beverages, custom bedding from Saks Fifth Avenue, comfortable pajamas for flights over 12 hours and exclusive amenity kits.
United Polaris lounges are currently located in Chicago, San Francisco, Houston, New York/Newark and Los Angeles. United is the only U.S. airline to offer a full pre-flight dining room for its business class customers. On average, United plans to add one aircraft with the new United Polaris seat every 10 days from now through 2020.
Polaris seats are offered on the Mumbai-Newark flight.