India Inc warm up to AI, Web3
Animesh Samuel and Rohit Jain, give an outlook for the two sectors and the growth prospects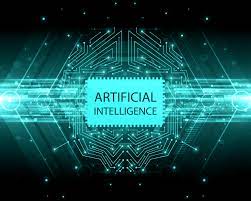 Representational image
File picture
---
Calcutta
|
Published 02.01.23, 01:18 AM
|
---
Developments in artificial intelligence and the progress of the Web3 ecosystem in India are the two crucial emerging technologies set for a big leap this year.
In two separate interactions, Animesh Samuel, co-founder, and CEO of, E42, and Rohit Jain, managing director of CoinDCX Ventures, give an outlook for the two sectors and the growth prospects.
Artificial Intelligence
"Artificial intelligence is already assisting businesses in being more efficient in less time and at a lesser cost by automating repetitive operations as well as operations that requires decision-making. Artificial intelligence is giving companies the ability to foresee and continuously modify their business plans in response to changes, trends, errors, and anomalies in data," said Samuel.
A wide array of businesses ranging from IT services, legal, BFSI, healthcare, retail and automotive has already started deploying AI solutions and its adoption is expected to further rise in the backdrop of the modernisation of network infrastructure.
"One of the many areas that AI and automation are transforming is customer service. Intelligent AI workers are being deployed as customer care executives to take the burden off of core teams.  With their ability to have human-like conversations, AI-powered machines can handle everything from customer queries to complaints and loop in live agents, when necessary," the CEO of E42 said.
"2022 has been a rewarding year for us with many new members added to the thriving E42  partner network, some key new projects, and substantial upgrades in the platform. We are expecting a 100 per cent growth in topline in 2023 with our partner ecosystem and our marketplace with ready-to-hire AI workers that automate various enterprise processes and functions," said Samuel.
Web3
Nasscom estimates suggest the number of Web3 start-ups in India were more than 450 in the first half of 2022 and the sector has attracted investments in excess of $1.3 billion since 2020.
With decentralisation, distributed architecture and autonomous transactions as its core features, the Web3 use cases are already seen in sectors such as finance, infrastructure and entertainment.
The sector has also attracted more than 75,000 in India and the expected demand for personnel could grow more than 120 per cent in the next few years, according to Nasscom.
"Web3 has crossed that threshold where five years back people were questioning whether the industry would be around or not. We only see the space continue to accelerate and India is at a unique advantage. India already has a large retail crypto base and also has a large number of Web3 developers. Our personal view is that India is going to see more Unicorns in the Web3 space than in the Web2 space," said Jain.
"While crypto industry is in a bear market, the Web3 industry is not in a bear market. At CoinDCX Ventures we continue to invest actively in the sector."
"We have invested in 15 companies so far and the pipeline is looking extremely healthy and we are seeing opportunities across the board," said Jain.
Already around 25 per cent of the Rs 100-crore fund set aside by CoinDCX Ventures for the development of early-stage startups focused on Web3 development has been deployed, he said.