India Inc lists growth recipe
Corporate leaders highlighted issues like the income tax hurdles that come in way of mergers, acquisitions and roles that states need to play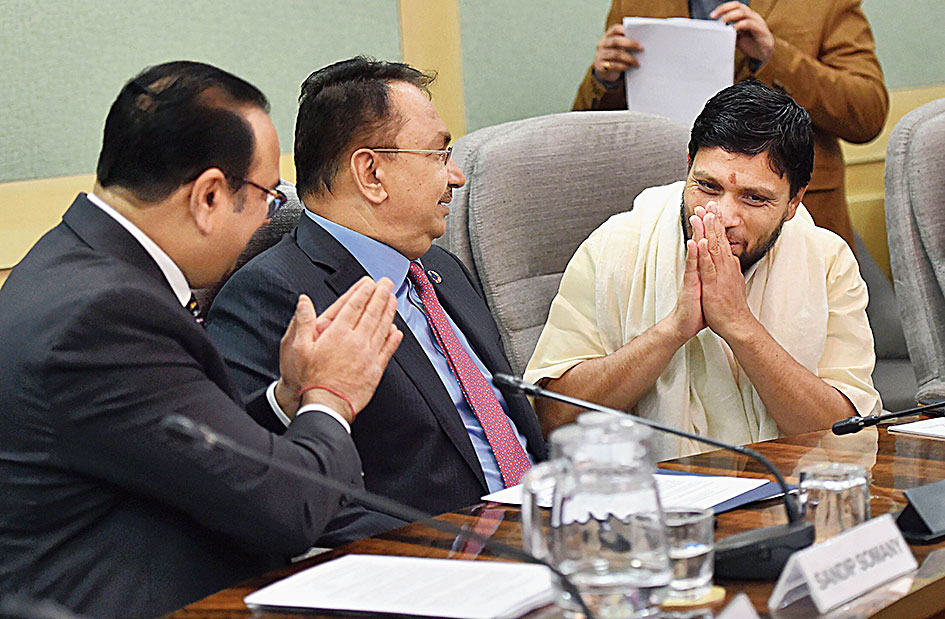 ---
---
India Inc on Thursday asked the government to take measures to improve the ease of doing business.
In a pre-budget meeting with finance minister Nirmala Sitharaman, corporate leaders highlighted several issues, including the income tax hurdles that come in the way of mergers and acquisitions and the roles that states needed to play.
Bharti Enterprises chairman Sunil Bharti Mittal, RP-Sanjiv Goenka group chairman Sanjiv Goenka, CII president Vikram Kirloskar and Assocham president Balkrishna Goenka were at the meeting."I have come here today to discuss only one thing — make doing business easy in the country. That was what my thrust was," Mittal told reporters after the meeting.
"The idea is to create more freedom for the industry, for them to perform. I think the finance minister received them very well with her associates and secretaries. What we look forward to in this budget is that they unleash the energy of the Indian entrepreneurs to do more," Mittal said.
Assocham president Balkrishna Goenka said states would have to play an important role and last mile issues needed to be resolved.
CII president Vikram Kirloskar said, "We talked about ease of doing business, which is the issue concerning many industries." Sanjiv Goenka said the discussions "centred more around what can be done to stimulate growth".
Ficci president Sandip Somany said the industry representatives gave a suggestion "to reduce the income tax for those who earn less than Rs 20 lakh a year so that there is more disposable income in the hands of consumers and the economy benefits".
On the current slowdown and its impact on capacity utilisation across many industries, he said, "We all recognised that it is going to take a couple of quarters, three quarters, four quarters, before this capacity gets utilised. We understand that, and that is the reality of the situation."
Trade unions, in their separate meeting with the finance minister, urged the government to provide a minimum wage of Rs 21,000, minimum pension of Rs 6,000 under the Employees' Pension Scheme and tax exemption on annual income of up to Rs 10 lakh.