ICICI Bank net at Rs 1908 crore
Analysts had estimated the private lender to post net profits of up to Rs 2,000 crore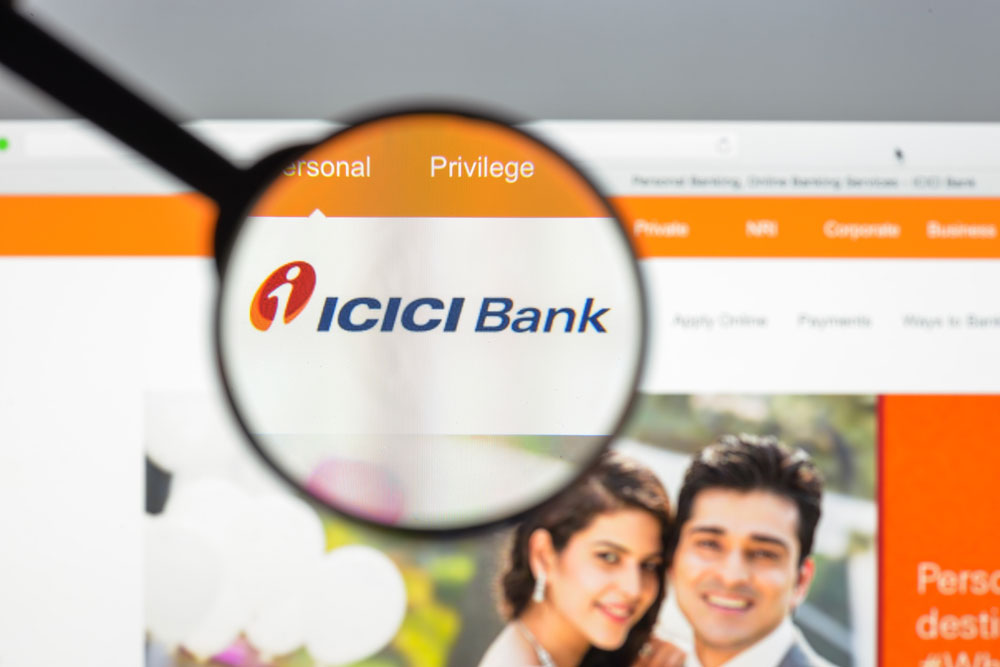 ---
|
Mumbai
|
Published 27.07.19, 06:44 PM
---
ICICI Bank on Saturday met Street estimates when it reported a standalone net profit of Rs 1,908 crore for the June quarter of 2019-20 compared with a loss of Rs 120 crore a year ago.
A positive element in the result was the improvement in asset quality with the addition to bad loans showing a decline and the percentage of gross NPAs falling 21 basis points on a sequential basis.
Analysts had estimated the private lender to post a net profit of up to Rs 2,000 crore.
With the economy in the grips of a slowdown, focus was on the bank's asset quality. Here, there was some pleasant news as the gross additions to non performing assets (NPAs) stood at Rs 2,779 crore compared with Rs 4,036 crore in the same period last year and Rs 3,547 crore in the fourth quarter of 2018-19.
ICICI Bank added that the recoveries and upgrades of non-performing loans stood at Rs 931 crore in the April-June quarter against Rs 1,522 crore in the preceding three months.
The lender added that as on June 30, 2019, the fund-based and non-fund based outstanding to borrowers rated BB and below (excluding non-performing assets) was Rs 15,355 crore compared with Rs 24,629 crore as on June 30, 2018.
During the period, the absolute amount of gross NPAs stood at Rs 45,763.08 crore against Rs 46,291.63 in the fourth quarter of 2018-19. The percentage of gross NPAs fell to 6.49 per cent from 6.70 per cent a year ago.
The net NPA ratio was 1.77 per cent as of June 2019, the lowest in 14 quarters.
The net interest income, or the core income of the bank, rose 27 per cent over the same period last year to Rs 7,737 crore. ICICI Bank said this included Rs 184 crore of interest earned on income tax refunds compared with Rs 8 crore in the first quarter of last year.
Its non-interest income, excluding treasury income, was Rs 3,247 crore against Rs 3,085 crore in the year-ago period.
Speaking to reporters at a conference call after the results, the senior management of ICICI Bank said the bank will continue to lend to good-rated companies, including NBFCs. They added that the bank should be able to grow faster than the industry in the corporate loan book.