IBM scouts for talent in India
Managing director outlines plans for 2022 that also include a 'new collar' approach to tap into professionals with technical skills but no traditional degrees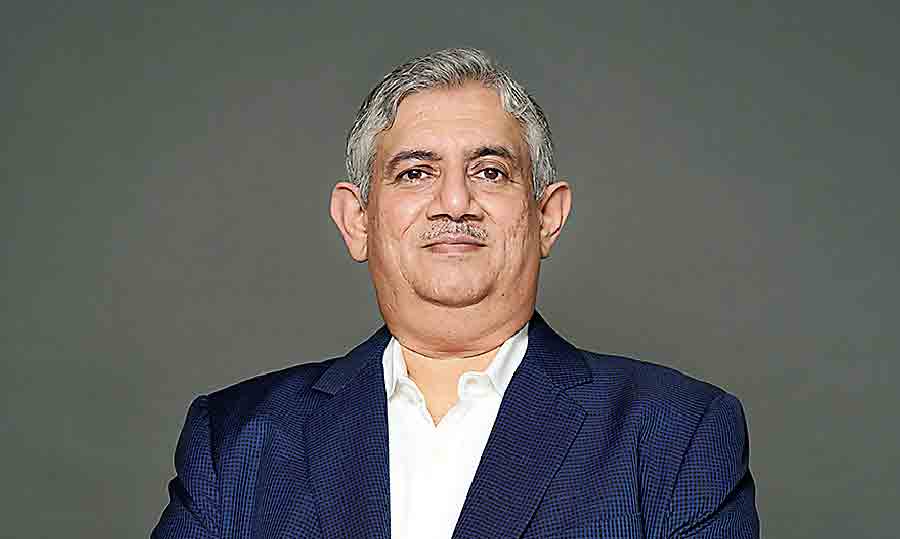 ---
Calcutta
|
Published 14.02.22, 02:36 AM
|
---
American multinational technology firm IBM plans to expand its workforce and skilling initiative in India as it consolidates its presence in hybrid cloud, AI, blockchain, security and emerging technologies such as quantum computing.
IBM India managing director Sandip Patel outlined the plans for 2022 that also include a "new collar" approach to tap into professionals with technical skills but no traditional degrees.
"India is an important market for IBM, and we have embarked on an aggressive talent expansion strategy targeting high double-digit levels of hiring across all our key businesses," Patel said. 
"We are extending opportunities to skilled professionals across key cities (beyond the metros) in India for the benefit of our customers. With expansion of our various business units in Kerala, Gujarat, Karnataka and Telangana, we are looking to our new hires to further help accelerate IBM's hybrid cloud & AI strategy."
Patel further said: "We are also scaling our university hiring this year and investing significantly in early professional hires. With IBM expanding its footprint beyond the metros, we will look at hiring from leading local academic institutions. IBM also focuses on Skills First hiring where many roles are filled through a 'new collar' approach that involves tapping professionals who may not have a traditional college degree but do have the needed technical skills and aptitudes. The new-collar approach focuses on skills, experience and aptitude instead of degrees alone."
Last October, IBM had made a global announcement to skill 30 million learners by 2030 and also announced various partnerships globally with academia, industry and other NGO organisations.
 "Our chairman and CEO Arvind Krishna mentioned recently, 100 per cent of IBM India's CSR activities would now go into workforce development and skilling. Today, we reach over 10 million learners in India through our good tech initiatives, skilling engagements, and collaborations with clients and partners.
"Through our SkillsBuild Platform initiative, we placed over 7,800 learners in jobs in 2021. Our STEM for Girls programme reaches out to over 3,30,000 learners today. Similarly, our partnership with CBSE is expected to expand to over 1,000 schools and 50,000 students in the coming academic year.
"We are also investing heavily in teacher capacity building activities – around 30,000 teachers are already trained across our programs. Our partnerships with the Department of Science and Technology (DST) and Vigyan Jyothi programmes will be expanding from 100 to 200 schools this year. We also intend to train 500,000 people in India over the next five years in relevant and emerging cybersecurity skills," Patel said.
Strategic focus
Patel said that IBM has reorganised its portfolio to drive a sustainable revenue growth with 70 per cent of the company's global revenue coming from software and consulting business.
"This massive shift to become a hybrid cloud and AI company began more than two years ago with IBM's historic $34 billion acquisition of Red Hat. Ever since, we have made a number of decisive moves to execute our strategy," he said.
Parle, ICICI Lombard Life Insurance, Ujjivan Small Finance Bank is among the clients who are leveraging IBM's technologies in the country.
 "Our recent collaboration with Capgemini enables Capgemini Q-Lab to be available in India, UK, and Portugal as research facilities to help build quantum applications. It is intended to ultimately demonstrate the potential value of leveraging quantum technologies to tackle previously intractable business problems for clients, through prototypes, proofs of concept, and ultimately, implementation of quantum computing use cases," he said.