'Strong economics behind One South Asia call'
Economist Sanjay Kathuria says regional trade is at one-third of its potential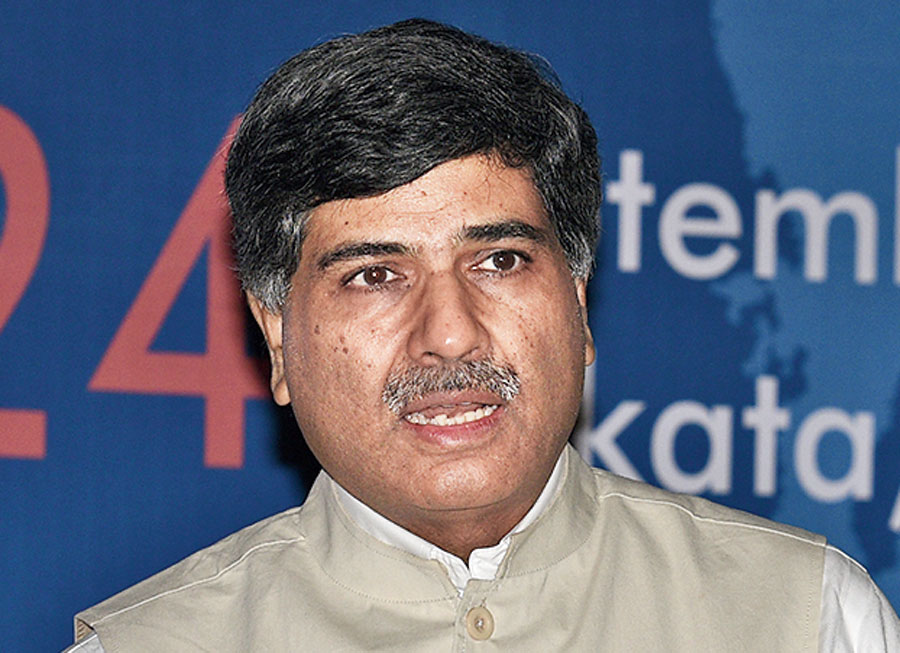 Sanjay Kathuria in Calcutta on Monday
Picture by Gautam Bose
---
Calcutta
|
Published 24.09.18, 10:01 PM
|
---
India's trade with its South Asian neighbours accounts for just 3 per cent of global trade and is much below potential, a World Bank team said on Monday.
Trust deficit, tariff and non-tariff barriers and poor air connectivity even between the capitals of the South Asian nations are some of the reasons for the poor trade ties.
The team was in Calcutta to release a book on South Asian trade. Sanjay Kathuria, lead economist and coordinator, South Asia Regional Integration in World Bank's macroeconomics, trade and investment global practice, has edited the book that has five essays on India-Bangladesh border markets, air travel liberalisation and tax distortions.
When asked how real was the call for 'one South Asia' given the hostility among the many countries, Kathuria said there was strong economics behind the aspiration.
"One South Asia is an aspiration. Post World War II, no one imagined that the European Union would be what it is today. The question is whether there is an economic foundation behind this aspiration. I believe there is strong economics behind this aspiration," he said.
Kathuria said it was cheaper to trade between India and Brazil than between India and Pakistan because South Asian nations discriminate against each other.
"Neighbours all over the world trade and prosper but in South Asia, trade is one-third of its potential," said Kathuria.
He said 39 per cent of India's exports to South Asia are not covered under the South Asian Free Trade Agreement (Safta), which meant the exports didn't enjoy lower tariffs that items covered under Safta enjoy. Similarly, 6 per cent of India's imports from South Asian nations are not included in Safta.
Figures provided by the World Bank showed that there were only six weekly flights between India and Pakistan and an equal number of flights between Sri Lanka and Bangladesh. The poor air connectivity is a major barrier to free trade.
The bright spot in air connectivity was the 147 weekly flights between India and Sri Lanka.