How To Choose The Right Health Insurance Plan For Your Needs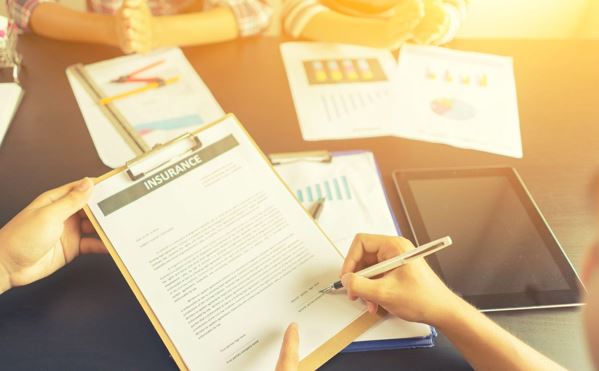 ---
Published 30.11.21, 07:48 PM
|
---
The recent COVID-19 pandemic brought the spotlight squarely on how each of us handles health emergencies when they strike. Most people were initially caught unawares in terms of the scale of infection and the level of devastation the virus can inflict. But they were also caught up short in terms of lack of financial planning to combat a health disaster of this kind.
The only positive effect of the novel Coronavirus was that it spurred most people to think of investing in health insurance for themselves and their loved ones. Concurrently, COVID-19 specific health plans were also launched, which took care of hospitalisation and treatment costs for those insured.
If you are now mulling over the idea of buying a health insurance plan, you could be forgiven for being a little confused about where to begin. This article offers a simple guide with a few points to get you started:
Start by choosing the best health insurance provider.
Whatever health insurance plan you ultimately buy for the preferred premium and other factors, the indelible fact remains that the insurance provider must be a great one. You don't want to deal with a provider that is lax with customer service, has only a few plans to showcase, has a reputation for late claim settlement, is on the list of unpreferred cashless mediclaim providers, and so on. Instead, you should deal with an insurance provider that has a spotless reputation, an array of health insurance plans that can even be customised as per need, easy online purchase and renewal methods, a range of benefits and features that offer comprehensive coverage, quick and easy claim settlement process, a big list of network hospitals for cashless hospitalisation, and so on. Dealing with a good insurance provider ensures that you get excellence across all touchpoints.
Look for plans that are comprehensive in nature.
Health insurance plans may be individual or family plans. There are also group health insurance plans more suited to companies, among others. When one considers a family health insurance plan, one must look for plans that are comprehensively designed. This means that the plan covers as many bases and eventualities as possible. It should cover hospitalisation and treatment costs for a range of illnesses and injuries due to accidents, as also inpatient and outpatient procedures, doctor consultations, medicines, ambulance costs, etc. Please check the policy document in detail to know all the features and benefits ingrained in the plan before you buy. One of the best and most comprehensively designed health insurance plans in India today is the ManipalCigna ProHealth Insurance Plan (more on this in a latter section).
Check on the waiting period and other mandatory clauses.
Every health insurance policy comes with a set of mandatory inclusions and exclusions. Most people focus on the former without due diligence of the latter. It is important to know these exclusions and other clauses before you sign up for the policy, to avoid situations of dispute later on. First off, check on the waiting period. This is a period of time before which the policy benefits do not take effect, counted from the date of purchase. Also study the list of network hospitals if you buy cashless health insurance. Yet another point to check is if the plan offers a cooling off period, in which you can withdraw from the policy after paying the first premium. Also check if the policy covers treatment abroad or not.
Check on the benefits offered.
Unless you have the health insurance plan with a wide range of comprehensive benefits, there really is no point signing up for the policy. Let us illustrate what constitutes one of the best health policies, by citing the ManipalCigna ProHealth Insurance plan as an example. It offers benefits such as offering the complete sum insured for the costs incurred if you are under 65 years of age, no sub-limits based on the disease you suffer from, 60 days pre- and 180 days post-hospitalisation coverage, 100% claim restoration against the sum insured multiple times in a year, coverage for procedures requiring less than 24 hours hospitalisation, coverage for domiciliary and also treatments under alternative medicine like Homoeopathy, Unani, Ayurvedic, Siddha, etc.  
Choose super top up plans to supplement coverage.
You might choose a family health insurance plan at a certain sum insured today – but what if that amount is insufficient for the future? For example, suppose the sum insured on the plan is Rs 7 lakh. This seems adequate for a relatively young family of four with no pre-existing health conditions. But suppose you add aged parents to the plan, and they require multiple hospitalisations. The sum insured for the year might be completely exhausted for their treatment, while the other participating family members are left vulnerable in case any of them needs treatment and/or hospitalisation. This situation can easily be remedied by taking a top up plan to supplement the health coverage of the primary plan. But please note that the top up plan coverage can be used only once in a year. If you think that multiple hospitalisations may be required in a year for one or more family members, you are better off buying a super top up health insurance plan. The super top up health insurance plan can be purchased at the time of policy renewal, and it is quite affordable when purchased from a reputed insurer.
Are you still on the fence about buying health insurance? Don't be – it could literally be the difference between life and death!