HDFC Life Insurance steps up its reserves on account of Covid-related risks
In 2020-21, HDFC Life had settled over 2.9 lakh death claims, resulting in payouts of more than Rs 3,000 crore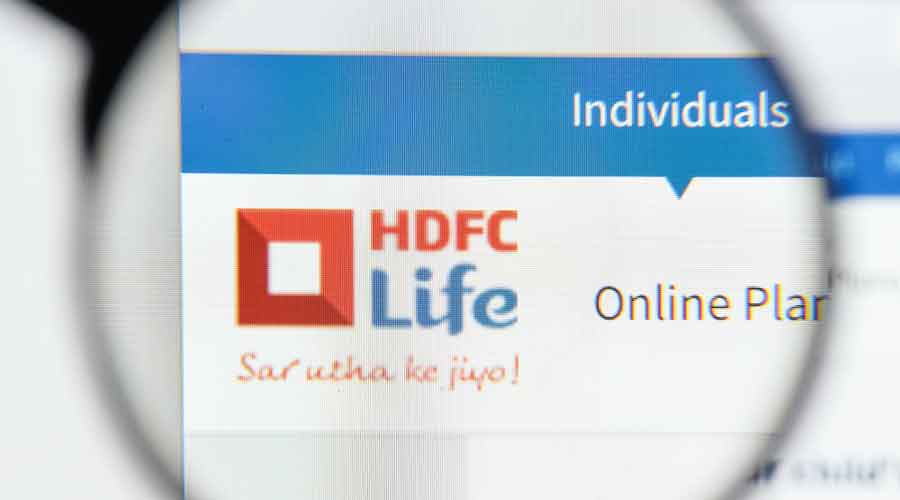 ---
|
Calcutta
|
Published 27.04.21, 03:03 AM
---
HDFC Life Insurance on Monday said that it has stepped up its reserves on account of Covid-related risks in 2021-22.
The life insurer, which had provided Rs 41 crore as on March 31, 2020 for potential adverse mortality experience due to Covid, has increased the amount to Rs 165 crore for the ongoing fiscal.
"Based on our actual experience in FY21 and after factoring in aspects such as the latest mortality trends across businesses and customer segments and geographical spread of Covid 2.0, we have provided a Covid reserve of Rs 165 crore for FY22. We will continue to review the adequacy of the reserve through the course of FY22," said Vibha Padalkar, MD and CEO, HDFC Life.
She added that while the reserve for the time being is adequate, there is no clarity on how bad the current pandemic is going to be, whether there is a possibility of another wave and how recovery will affect long term mortality rates.
In 2020-21, HDFC Life had settled over 2.9 lakh death claims, resulting in payouts of more than Rs 3,000 crore. Covid claims net of reinsurance was Rs 145 crore.
The life insurer, which saw its market share increase to 15.5 per cent from 14.2 per cent on individual weighted received premium, posted a 5 per cent rise in profit after tax in 2020-21 to Rs 1,360 core. Total premium during the year increased 18 per cent to Rs 38,583 crore from Rs 32,707 crore in 2019-20.
While new business premium saw a 17 per cent growth, there was a 19 per cent growth in renewal premium. The insurer said that it has seen an upswing in savings business on a sequential basis as more customers continue to evaluate investing in bundled solutions.
"Given the resurgence of Covid and the looming uncertainty around economic and market momentum, we will continue to maintain a cautiously optimistic stance for FY22 and evaluate our approach dynamically. The current pandemic has led to a higher awareness around the need for protection and the inadequacy of current insurance coverage," HDFC Life said in a statement.
The board of the life insurer has recommended a final dividend of Rs 2.02 per equity share of face value Rs 10 for FY21.
HDFC Life Insurance scrips at Rs 704.75 were up 2.52 per cent over the previous close at Bombay Stock Exchange.