HDFC Bank sees recovery in October
Jagdishan to take charge as the managing director and CEO from October 27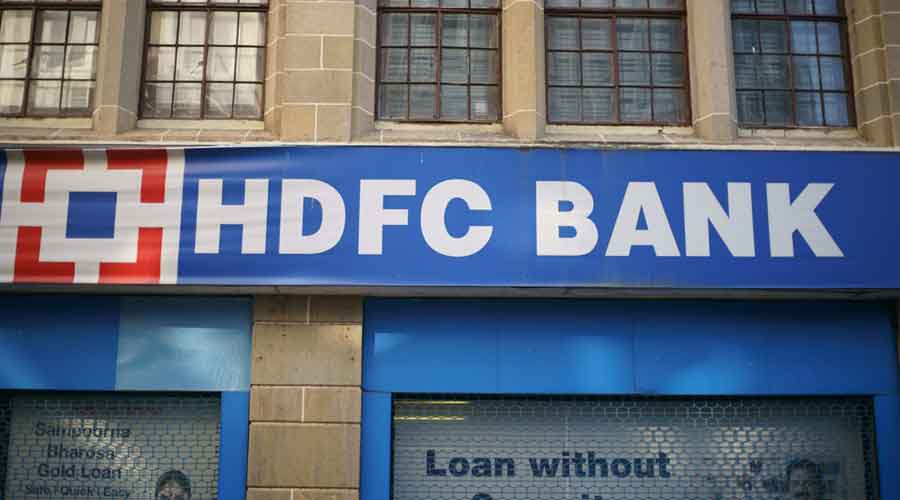 ---
Mumbai
|
Published 25.08.20, 01:55 AM
|
---
Sashidhar Jagdishan, who is due to take over as the new CEO of HDFC Bank, expects the economy to return to normal by October and believes that the scale of bad loans at the bank will be far less that it was during the global economic crisis of 2008-09.
Jagdishan will take charge as the managing director and CEO of HDFC Bank from October 27, succeeding Aditya Puri who was with the bank for more than 25 years.
Speaking at a conference call with analysts organised by Macquarie Securities, Jagdishan said that though these were unprecedented times and there was uncertainty on how long the pandemic will last, economic acivity has not come to a standstill.
"People have realised that livelihood is important, we are seeing slightly more people going out either for work or even institutions calling them back on work. This is some of the feedback that is coming from multiple areas of our customer base. In terms of our business, we are seeing slowly the activity is increasing in multiple areas of the bank," he said.
Jagdishan, who expects "a bit of normalcy to begin from October", indicated that its first impact could be felt on the consumer or retail side of the business in terms of consumer spends, particularly in some of the asset products.
The HDFC Bank CEO designate said that he was "lucky" to lead a platform that was poised for more growth as its management has been working as a team on various strategic pillars that will be game changers for the bank in the future.
"All I have to do is press the pedal to get scale," he added.
While around 10 per cent of its loan book is at present under moratorium, HDFC Bank does not expect a major rise in its non-performing assets.
Jagdishan hinted that even in the worst-case scenario its gross NPAs will not cross the 2.08 per cent level seen after the global financial crisis. For the first quarter ended June 30, its gross NPAs stood at 1.36 per cent.
He added that the lender was not compromising its risk standards, adding that the bank will cater largely to the top 20-25 per cent of the country's population.