HDFC Bank chief Aditya Puri sells his shares
He has sold 74.2 lakh shares, or 0.13 per cent of the lender, for Rs 842.87 crore between July 21 and July 24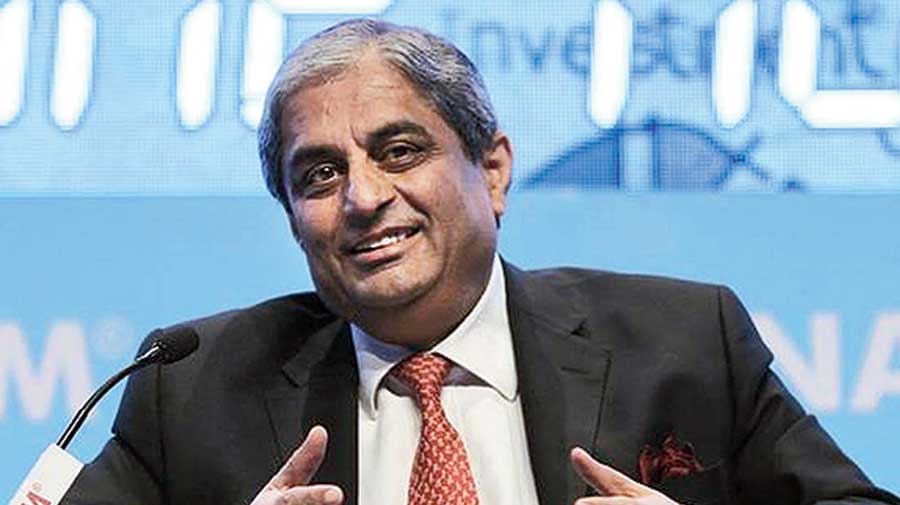 ---
|
Mumbai
|
Published 27.07.20, 12:47 AM
---
HDFC Bank managing director Aditya Puri has sold a significant part of his stake in the private sector bank for almost Rs 843 crore at current market prices.
Puri, who was the highest paid banker in the country during 2019-20, sold 74.2 lakh shares, or 0.13 per cent of the lender, for Rs 842.87 crore between July 21 and July 24. Prior to this transaction, he held close to 78 lakh shares, or 0.14 per cent of India's most valuable bank. Puri, whose term ends in October this year, has thus sold 95 per cent of his holdings in the bank.
A spokesperson from HDFC Bank said that these shares were allotted to Puri at different times and at different price points and, therefore, the net amount realised by him is not Rs 840 crore.
"The acquisition cost of shares and the tax payable on the transaction has to be accounted for as well," the spokesperson added.
Puri had emerged as the highest paid banker for 2019-20, with his salary and perquisites rising to Rs 18.92 crore. Under him, the bank went on to become the largest private sector lender in terms of assets. It has also been the most valued lender over the last 25 years when he led the bank.
At its closing price on Friday, HDFC Bank had a market capitalisation of Rs 6,14,252.37 crore.
Puri earned an additional Rs 161.56 crore in the previous fiscal by exercising stock options, HDFC Bank's annual report had shown. In 2018-19, he had earned Rs 42.20 crore by exercising options and in that year his gross salary was Rs 13.65 crore.
Market circles are divided on how the HDFC Bank stock will react when trading resumes on Monday.
While such sales usually lead to some negative reaction on the counter, there are others who feel that it will not have any effect.
"Aditya Puri selling HDFC Bank shares is a non issue," tweeted D Muthukrishnan, a certified financial planner.
In April, the board of HDFC Bank had finalised three candidates for the post of managing director and CEO — Sashidhar Jagdishan, Kaizad Bharucha and Sunil Garg, who heads the global commercial banking business at Citi. However, at its annual general meeting recently, Puri had indicated that his successor will be an internal candidate, thus making it a race between Jagdishan and Bharucha.