H-1B visa: Nasscom slams Donald Trump order
The industry body says it will hurt the US economy which is facing a massive shortage of STEM skills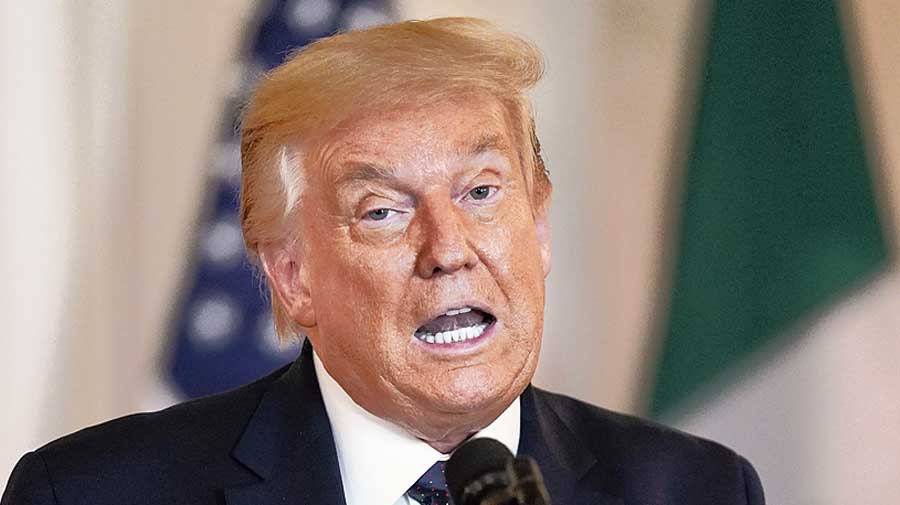 ---
New Delhi
|
Published 05.08.20, 04:12 AM
|
---
Industry body Nasscom on Tuesday said US President Donald Trump's executive order against hiring H-1B visa holders for federal contracts "appears to have been made based on misperceptions, and misinformation".
The industry body said it will hurt the US economy which is facing a massive shortage of STEM skills. The H-1B visa programme, it says, helps bridge those shortages.
President Donald Trump had signed the executive order on Monday asking federal agencies to hire Americans and prevent them from contracting or subcontracting foreign workers, mainly those with H-1B visas.
Trump's proclamation has barred technology workers on H-1B visas from replacing US citizens or green card holders in federal government contracts. The move is aimed at securing more jobs for native Americans and throws open a plethora of high-skilled jobs for them.
The move came over a month after the Trump administration on June 23 suspended the H-1B visas along with other types of foreign work visas until the end of 2020 to protect American workers in a crucial election year.
"Unemployment rate for computer occupations (those most common amongst H-1B visa holders) declined from 3 per cent in Jan-2020 to 2.5 per cent in May-2020, while unemployment rate for all other occupations grew from 4.1 per cent in Jan-2020 to 13.5 per cent in May-2020. Further, in the 30-day period ending May 13, 2020, there were over 625,000 active job vacancy postings advertised online for jobs in common computer occupations, including those most common to H-1B visa holders," Nasscom said.
The executive order directs the heads of each federal department and agency to review the use of offshore services as well as temporary foreign labour (H-1Bs, L-1s) in the execution of contracts awarded in 2018 and 2019 and issue a report within 120 days. Additionally, the order requires the secretaries of labour and homeland security to "take action" within 45 days "to protect US workers".
Nasscom said this sets a timeline for the agencies to finalise and publish some of the regulatory measures that have been discussed by the administration and mentioned in the June Proclamation. These may include the changes to the definitions of "specialty occupation", "employer", and "employer-employee relationship".