Govt to come out with PLI scheme for auto sector with focus on EVs
The move, analysts said, will be a signal to Tesla to first start manufacturing its iconic electric vehicles in India before any tax concessions can be considered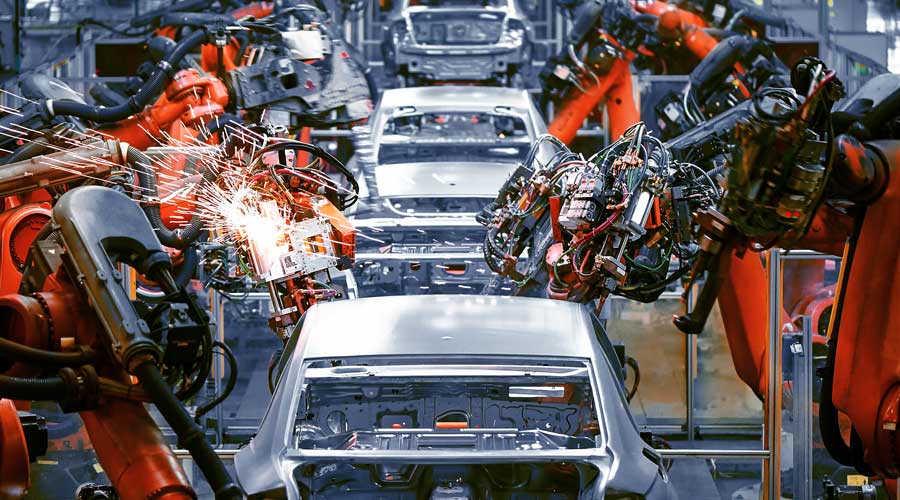 ---
New Delhi
|
Published 15.09.21, 03:48 AM
|
---
The government is likely to come out with a production linked incentive scheme for the auto sector on Wednesday which would focus on promoting manufacturing and export of electric vehicles (EVs) and cars running on hydrogen-fuel cells as well as auto parts requiring advanced production technologies.
However, officials indicated that the government is believed to have slashed by half the outlay for this PLI scheme to about Rs 26,000 crore.
The move, analysts said, would be a signal to the US-based electric car major Tesla to first start manufacturing its iconic electric vehicles in India before any tax concessions can be considered.
Tesla has demanded reduction in import duties on electric vehicles (EVs) in India.
While announcing the broad sectors to be covered under the PLI scheme, the government last year had announced the scheme for the automobile and auto components sector with an outlay of Rs 57,043 crore, earmarked for five years.
The component segments that are expected to be covered under the scheme include automatic transmission assembly, electronic power steering system, sensors, supercapacitors, sunroofs, adaptive front lighting, automatic braking, tyre pressure monitoring system, and collision warning system.
The scheme may also incentivise EV parts such as high-voltage connectors and cables, AC and DC charging inlet and outlet ports, hydrogen fuel cell and its components and flex-fuel kits.
Industry sources said there was a murmur of disappointment among auto firms as it would benefit only those companies making investments in EVs, hydrogen fuel cell and greater safety features, but those who have a large portfolio of internal combustion engines or of internal combustion components are likely to be left out as a result.
They were surprised that CNG vehicles, which run on environmentally friendly fuel,  were being left out of the scheme. 
Earlier, auto industry body SIAM said the scheme announced by the government will increase competitiveness and take the growth of the sector to the next level.
The scheme for the sector is part of the overall production-linked incentives announced for 13 sectors in the Union Budget 2021-22 with an outlay of Rs 1.97 lakh crore.
Last week, the Cabinet cleared Rs 10,683-crore PLI scheme for the man-made fibre and technical textiles sector.