Govt backs off from tiff with RBI
Public spat could unnerve markets, finance ministry realises and says Sec 7(2) is the Lakshman rekha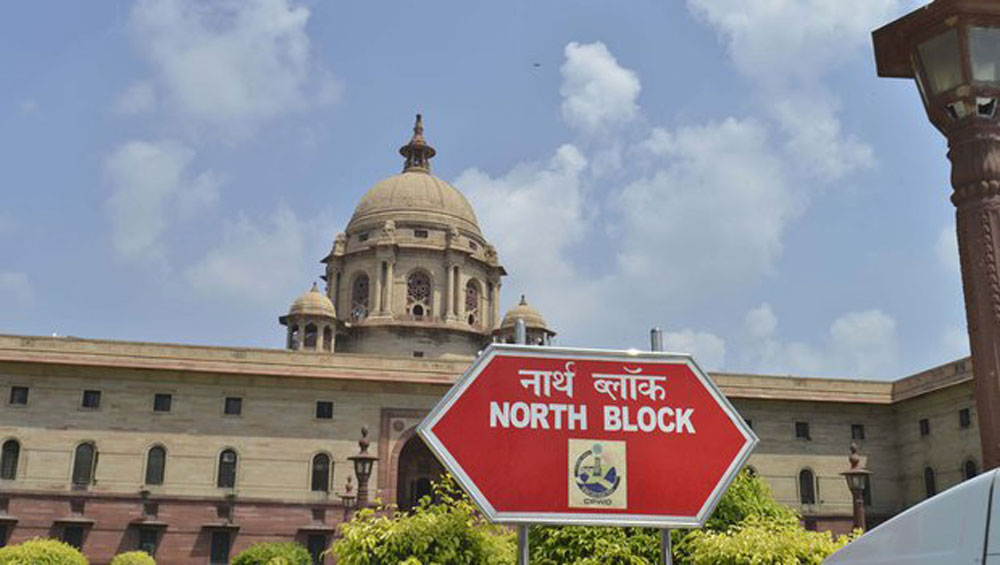 North Block: home to the finance ministry
Picture: Prem Singh
---
New Delhi
|
Published 06.11.18, 08:31 PM
|
---
The finance ministry is unlikely to invoke Section 7 (2) of the RBI Act that takes away the power of superintendence from the governor of the Reserve Bank as there are fears that a further escalation of differences between the Union government and the central bank could impact the Indian currency.
Top finance ministry officials said that despite invoking Section 7 (1) of the RBI Act that calls for consultations between the government and the RBI on important issues, "the Lakshman rekha stands at that … we do not wish to curb the autonomy of the RBI".
The spat between the RBI and the government has triggered much consternation in the financial markets and selective leaks are aggravating the situation.
However, a realisation seems to be now dawning on North Block mandarins that they cannot push the fight over powers too far without hurting the economy drastically ahead of the general elections next year.
Officials admitted that any signal to wary foreign institutional investors that the RBI's autonomy could be curbed and populist measures initiated by the government would lead to a further outflow of funds and spell trouble for the Indian currency.
The finance ministry has already initiated talks with the central bank under Section 7 (1) of the RBI Act on the terms it has set for loans to stressed power projects that include plants run by the Adanis, Essar and the Tatas.
Using the same section, the government also wants the RBI to transfer its reserves as profits to the government.
The government's demand stems from its eagerness to somehow plug the growing gap between revenue and expenditure in a year the economy has been faltering even as the forthcoming elections force it to spend more.
Market analysts predict that a deepening of the row between the finance ministry and the RBI could see the rupee touching 80 to the dollar. Polls conducted by Reuters a month ago of currency traders showed a median range for the rupee at 74 to the dollar.
Economic affairs secretary, S.C. Garg, however, tweeted on Friday: "Rupee trading at less than 73 to a dollar, Brent crude below $73 a barrel, markets up by over 4 per cent during the week and bond yields below 7.8 per cent. Wrath of the markets?''
While Garg's tweet was seen as a dig at RBI deputy governor Viral Acharya, who had recently observed that nations that cripple the independence of regulators could earn the "wrath of financial markets", officials believe that the senior bureaucrat's comment was "more a case of bravado".
The rupee has fallen by about 16 per cent since the beginning of the calendar year.