Govt approves Rs 26,058 PLI scheme for auto sector
The five-year scheme is expected to boost the production of electric and hydrogen fuel cell vehicles and also generate investment and employment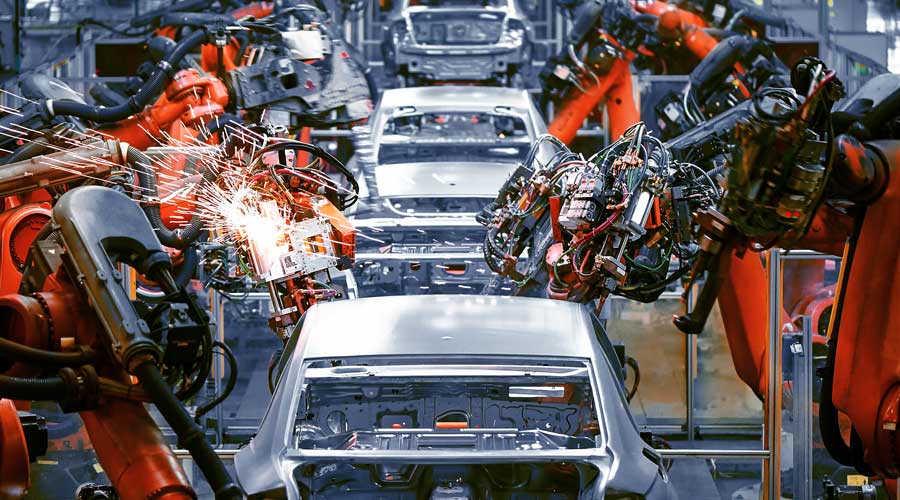 Representational image.
Shutterstock
---
New Delhi
|
Published 16.09.21, 02:14 AM
|
---
The government on Wednesday approved a Rs 26,058-crore production-linked incentive (PLI) scheme for the auto sector.
Anurag Thakur, minister of information and broadcasting, told reporters after the cabinet meeting that "the incentive scheme has been designed to help India become a global player in the automobile sector and it would also boost local manufacturing".
The five-year PLI scheme is expected to boost the production of electric and hydrogen fuel cell vehicles and also generate investment and employment in the sector that took a hit after the coronavirus outbreak.
The auto sector could attract fresh investments of over Rs 42,500 crore in five years and incremental production of over Rs 2.3 lakh crore with the introduction of the PLI scheme, the statement said.
The scheme has two components. The first component, called the Champion OEM Incentive Scheme, is a "sales value linked" scheme, applicable on battery electric vehicles and hydrogen fuel cell vehicles of all segments.
The second component, the Component Champion Incentive Scheme, is also a sales value linked scheme applicable on the advanced automotive technology components of vehicles, completely-knocked down/ semi-knocked down kits, vehicle aggregates of two-wheelers, three-wheelers, passenger vehicles, commercial vehicles and tractors. 
Siam president, Kenichi Ayukawa said "the scheme will contribute towards reducing carbon emissions and oil imports with local manufacturing".
The cabinet has also approved a Rs 120-crore PLI scheme for the drone industry over a three-year period. The scheme for drones is expected to bring fresh investments of over Rs 5,000 crore in three years and incremental production of over Rs 1,500 crore.
Bajaj criticism
Outspoken industrialist Rajiv Bajaj has criticised the Narendra Modi government for handing out production-linked incentives to automobile makers to encourage investment in electric vehicles.
"(I) find it peculiar that to bring in new tech, we need crutches worth 5 per cent incentive," he said in an interview with a television channel. 
In a separate interview, he said that businesses should not be built on subsidies or sops, but sound strategy. He said the government has not come up with PLI but a TLI or a technology-linked incentive scheme.
"I have been part of this industry for the last 30 years and I have seen or been part of many of the so-called technological advances.. so many advances take place on merit of strategy, technology and quality then why suddenly it is felt there is need to incentivise and subsidise development of technology," he observed.