Google mulls option on CCI fines
Move comes a day after anti-trust regulator CCI imposed a fine of Rs 936 crore on the US-based tech giant's Play Store policies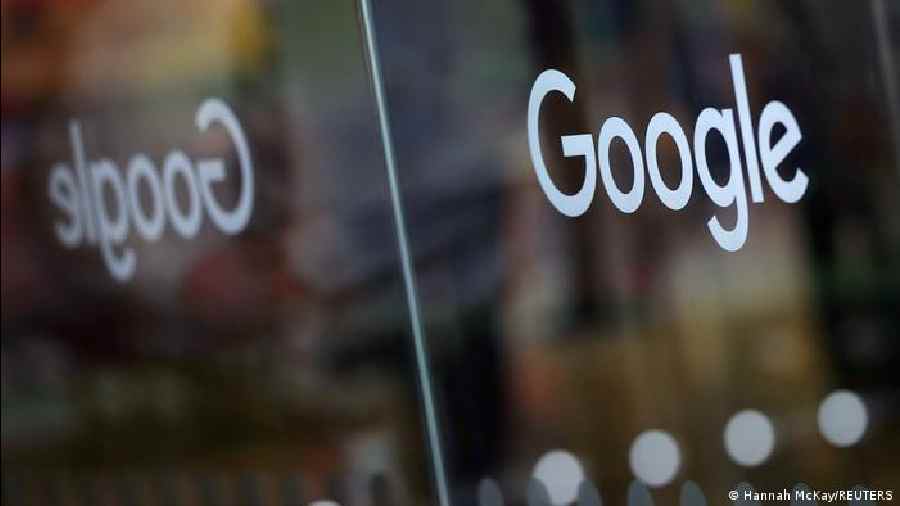 A Google India spokesperson said Indian app developers have benefited from the technology, security, consumer protection, choice and flexibility of Android and Google Play
Representational picture
---
New Delhi
|
Published 27.10.22, 12:55 AM
|
---
Alphabet Inc's Google on Wednesday said it remains committed to users and developers and is reviewing the decision to evaluate its next steps — a day after anti-trust regulator CCI imposed a fine of Rs 936 crore on the US-based tech giant's Play Store policies.
A Google India spokesperson said Indian app developers have benefited from the technology, security, consumer protection, choice and flexibility of Android and Google Play.
"And, by keeping costs low, our model has powered India's digital transformation and expanded access to hundreds of millions of Indians," the spokesperson said.
"We remain committed to our users and developers and are reviewing the decision to evaluate the next steps."
App developers are required to use Google Play's Billing System (GPBS) and pay the company a commission between 10 per cent and 30 per cent. However, most third-party payment app charges about 2 per cent.
The CCI observed that "Google is found to be following discriminatory practices by not using GPBS for its own applications i.e., YouTube. This also amounts to the imposition of discriminatory conditions as well as pricing as YouTube is not paying the service fee as being imposed on other apps covered in the GPBS requirements. Thus, Google is found to be in violation of Section 4(2)(a)(i) and 4(2)(a)(ii) of the Act".
The Competition Commission of India (CCI) on Tuesday slapped a Rs 936-crore fine on Google for "abusing" its dominant position on its Android mobile app store and ordered it not to prevent app developers from using third-party billing or payment processing services in India.
The penalty came just days after a Rs 1,337.76 crore fine was imposed on it last week for abusing the dominant position of its Android smartphone operating system.
Google had called last week's penalty "a major setback for Indian consumers and businesses", and stated that it will review the order and decide on its next steps.
Appeals against CCI orders can be filed in the National Company Law Appellate Tribunal (NCLAT). The search engine giant has faced criticism globally for mandating software developers using its app store to only use its proprietary in-app payment system that charges a commission of up to 30 per cent on purchases made within an app.
The order makes India, the second country after South Korea, to direct Google to allow third-party billing systems.
Similar rulings partially have been pronounced by different countries: the Netherlands has mandated this for dating apps, while the EU has included provisions in its upcoming Digital Services Act (DSA) and the US is looking to pass the Open Markets Act, reports said.
Google is also facing a separate probe into its business conduct in the news content and smart TV market in India. In Tuesday's order, the CCI asked Google to "cease and desist" from anti-competitive practices and not restrict app developers from using third-party billing or payment-processing services.
The CCI asked Google to follow a non-discriminatory policy against other apps that allow payments via Unified Payments Interface (UPI).
The anti-trust body's move is likely to boost developers and other Android stores to sell their Apps and games whose existence itself was known to very few mobile customers.
While stores such as India-focussed Indus App Bazaar have been selling their products through Samsung stores, mobile users can get access to Amazon Appstore, APK Mirror, Aptoide, F-Droid,and TapTap.