Godrej Seven: Give your child a place to soar high
Surround your children with love, happiness, and encouragement so they have the confidence to reach goals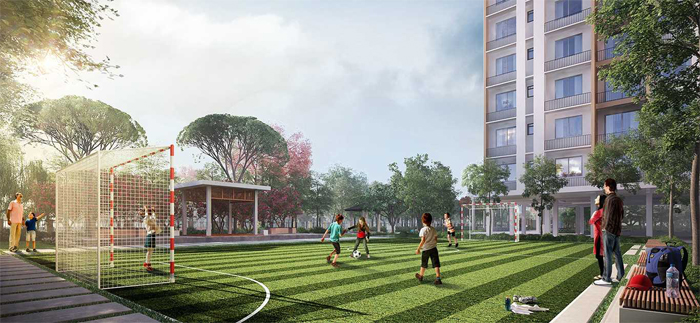 ---
|
Calcutta
|
Published 10.09.19, 04:29 PM
---
The artist, the athlete, or the academic. At an early age, children display natural abilities when going through their daily activities, especially at home. Over time, these natural abilities could develop into special talents and gifts.
Parents are only ones who recognize it is very difficult to find a good home where your child can feel competent. They want to give them the atmosphere and surroundings, which encourage them to reach their full potential.
In today's times, every parent wants a good home at an affordable price in a prime location where their child can grow well and find ultimate happiness. A home children develop a sense of passion and purpose. A home where children can find their true potential.
But don't worry! Understanding the requirement of the ultra-modern generation the renowned real estate developer Godrej Properties is coming up with an amazing project in South Kolkata- `Godrej Seven`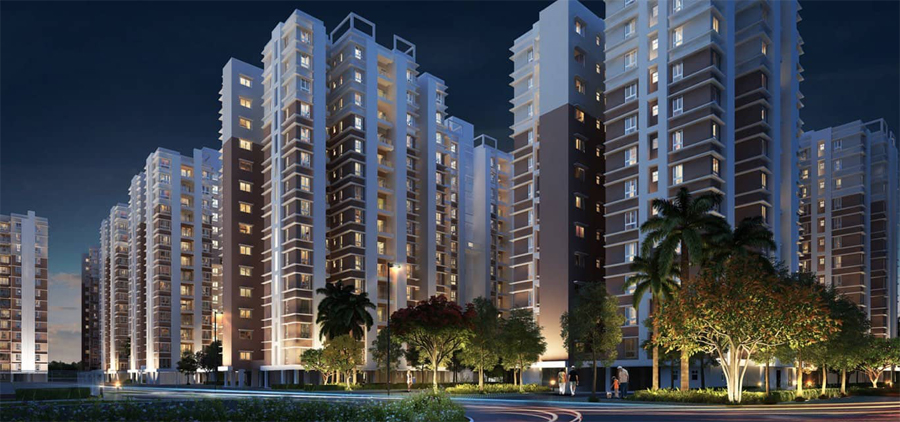 Being conveniently located on DH Road and connected to key localities, Joka - home to acres of greenery, pollution-free environs, and reputed schools - retains Kolkata's easy natural charm. Nestled in this well-connected locale, `Godrej Seven` is one of the project in Kolkata to offer a unique environment for holistic nurturing of the children.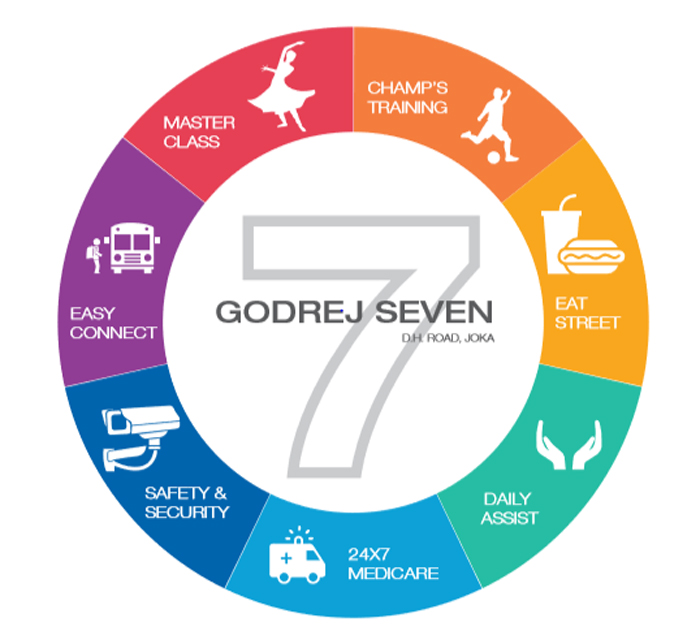 The concept is to build up a next generation home -
Where the pursuit of mastery starts young
Godrej Seven tied-ups with some of the most renowned maestros of International fame in dancing, singing, percussion, and painting to ensure your little ones get the right guidance at the right time.
Music academy by Sraboni Sen
Creative dance academy by Tanusree Shankar
Percussion academy by Tanmay Bose
Painting academy by Sameer Aich
Where passion is nurtured to put you on the road to glory
Sports improve physical fitness. At Godrej Seven, children get to train under experts for activities like swimming, futsal, table tennis and gym that help them to discover their inner champion.
Where childhood joys double up at the dinner table
Godrej has exclusively tied-up with renowned brands to ensure that there are always some interesting options when taste-buds demand 'something delicious'.
Chinese and Pan-Asian cuisine by Chowman
Mughlai Cuisine
Momo take-away by Wow Momo
Sweet Mart
When you leave for work, leave your worries behind too
A variety of home assistances like a dedicated concierge desk, handyman services, ATM, library and many more always available as per the needs.
Where better health is just a call away 24x7
While grooming active children to become highfliers, you also have to be physically fit to achieve their goals. Hence, Godrej Seven comes with healthcare and wellness centers next to your home.
Apollo Clinic & Pharmacy
Pathology
In-house Ambulance
Safe habitat where childhood is truly carefree
Concern about loved ones at home should not interfere with your career goals. The State-Of-The-Art technologies of Godrej will keep your family safe & secure so that you always step out without worries.
RFID Boom Barriers
24x7 CCTV Monitoring & Surveillance
Video door phone with every home
1.87 Acres of vehicles free central greens for the kids' to play & be safe
Where your convenience and safety is always a priority
Children always carry the heavy load of modern education. To ease their lives, and also yours, Godrej Seven has come up with an array of travel facilities. So that you spend more time with each other.
Golf Cart within the premises
Own Ola Kiosk
Own AC Bus to provide drop-offs to key places
Travel Helpdesk to plan your travel
World-class amenities:
A residential project of this stature is incomplete without world-class amenities and some unique facilities which we can equate to the modern lifestyle.
Godrej Seven comes with striking features apart from the exceptional location and cost-effective apartments. All the apartments are well organized with a big hall, modular kitchen, drawing room and beautifully designed washroom with stylish and ultra-modern fittings.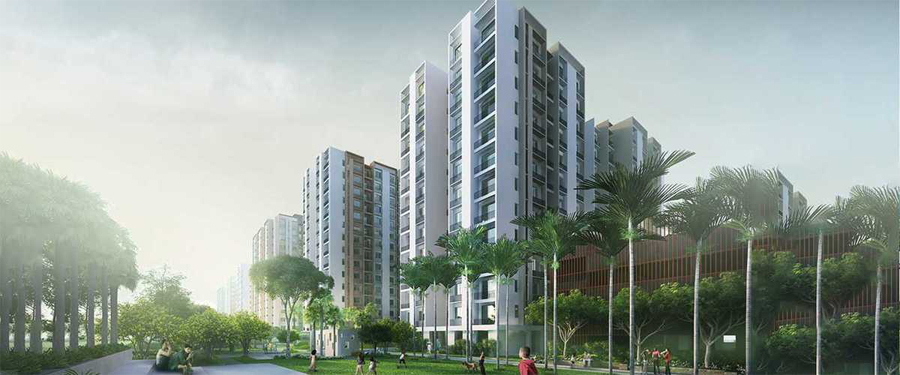 And what is the price?
The prices set in Godrej Seven are very reasonable and genuine and vary from Rs. 39 lakhs to Rs. 65 lakhs.
The key to raising well-rounded children is to establish a solid support system at home so that they grow up satisfied with their achievements and ambitions. And Godrej Seven offers all the things which will help your child to build their future.
So what are you waiting for? If you want to own an apartment in this world-class residency, it may be the best time to make an investment. To know more about the project, click here – `Godrej Seven`