Gintaa's exchange service aims to be a game changer in the e-commerce business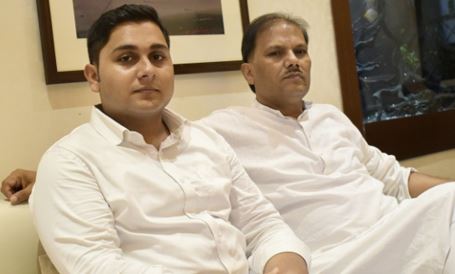 ---
Published 07.06.22, 07:43 PM
|
---
Ascon Softech India Pvt Ltd funded gintaa- an e commerce platform has come up with unique feature on its platform. gintaa Exchange, available at www.gintaa.com,  is slated to be a game changer and aims to revive the traditional and ancient system where people can exchange products with products. If the user is running short on money or having overflowing inventory with similar goods, gintaa Exchange offers the luxury to barter what one needs without draining the pockets! The company was launched at Bengaluru in October 2021.
The mantra of the latest e-commerce platform is 'EXCHANGE BUY SELL".
Basing itself on a recent report of the World Economic Forum and Ellen MacArthur Foundation of a projected 127 giga tonnes by 2050 of solid waste, the promoters of gintaa hopes to combine short-term use and long-term environmental harm disposable-goods system While consumers want more pro-sustainability options but to actually generate those options in the marketplace, our second driving force needs to come into play – technological change, driven by private-sector innovation. Thus, the greatest barrier to a sustainable model of reuse to work is an urgent shift in consumer behavior and technology enabling it. This is where gintaa comes in, literally based on the timeless philosophy of 'give and take'. gintaa.com is positioned as a platform that promotes reuse by enabling consumers to partake in barter transactions. The market of 2nd hand goods in India is a booming one, with platforms rushing to acquire consumers who are keen to sell their used products and switch to new ones. This has been identified as an inefficient model in promoting a sustainable future. Geeks at gintaa.com have identified that a circular economy promoting reuse can be truly implemented if consumers traded their products through barter. They are trying to do the impossible: revive an age-old mode of transaction to rescind the aging of our planet. Their platform is a closed system, where customers can earn virtual coins by listing, buying or selling their products, thus ensuring an efficient circular economy of reuse.
In South Asian countries, 20% of the generated waste is contributed by paper and cardboard, plastic, electronics, rubber and leather goods. It is expected that for the next 3 decades, the fastest growing economies will have the fastest growing impact on waste generation (Waste generation is slated to triple by 2050. Based on this, gintaa.com is focusing on facilitating barter on electronics, books, fashion accessories and home décor. Along with a penchant for sustainable living, geeks at gintaa are passionate about technology. They have independently developed an algorithm that maps consumer desire with the goods they want to sell using multiple attributes. This maximizes value for customers involved, as they barter valuables among each other, giving them a new lease of life through reuse.
So the user has the option of exchanging any product ranging from daily use items, designer sarees (with a minimum value of Rs 1500 and above), watches, electronic items, gadgets, branded clothes, fashion jewellery ( value less than Rs. 5000), toys and much more if it matches gintaa shall be the answer, says Chairman & Managing Director of Ascon,  Laxman Jaiswal. The platform entails exchanging of goods by meeting of individuals to have a look and feel of the old goods for exchange. The bartering can happen with either the exchange of desired goods against the goods offered or in lieu of money outside the platform, wherein the platform sets itself to be a facilitator of such exchanges, he adds
Interacting on gintaa and its exchange service at the gintaa Tower located at Down Town Park -II, Jala Hobli, Bengaluru, Jaiswal added "gintaa is based on the pristine Indian value of 'GIVE and TAKE'. Our social e-Commerce platform shall cover almost every conceivable aspect of e-Commerce and beyond. The idea is optimum utilization of available additional resources otherwise lying idle and unused; it gives the users of the platform an advantage hitherto unknown to them despite being the owners of those unutilised resources being wasted."
Laxman Jaiswal also spoke about another unique feature, gintaa Coin, which is a reusable digital currency that users can earn in their gintaaWallet while using the gintaa app or the platform. Convenient, they are easy to earn and redeem easing Fund transfer between two bartering parties. If users have enough gintaa coins accumulated in their wallets, they can complete a barter transaction by using gintaa coins only. Users can transfer gintaa coins to other gintaa users' wallets only when they are bartering.
Soham Jaiswal, CEO, gintaa added, "Globally, the barter economy is on the rise and there is no slowdown in sight. In India the estimated value of unused goods stocked in homes worth a jaw-dropping Rs 85,000 crores. Our website www.gintaa.com offers the luxury to barter what one needs without draining the pockets"