Funds prop for PSU insurers
Capital had been infused in the light of the critical financial position and breach of regulatory solvency requirements of the 3 insurers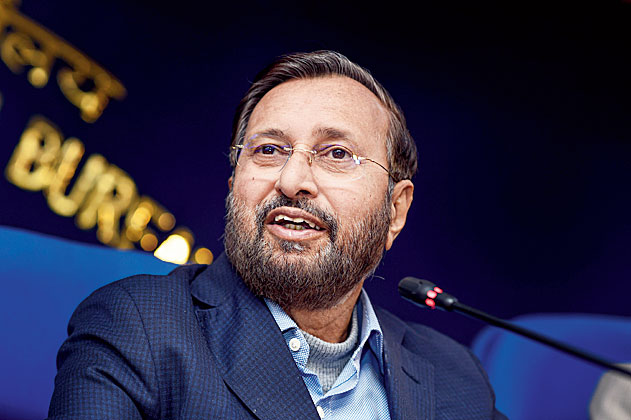 ---
---
The central cabinet on Wednesday agreed to infuse Rs 2,500-crore into three state-owned general insurance companies — Oriental Insurance, National Insurance and United India Insurance — ahead of their merger to improve their financial positions.
Briefing reporters here, information and broadcasting minister Prakash Javadekar said capital had been infused in the light of the critical financial position and breach of regulatory solvency requirements of the three insurers.
The solvency ratio is used to measure an enterprise's ability to meet its obligations and is used often by prospective business lenders.
Insurance Regulatory and Development Authority's (IRDA) guidelines stipulate a solvency ratio norm of 1.5, and at least two of the general insure companies do not meet the criterion.
The consolidation in the public sector general insurance companies is part of a disinvestment strategy of the government. The Centre had appointed EY as a consultant to see through the completion of the merger process.
"The government has infused Rs 3 lakh crore into public-sector banks in the past three years. Similarly, we will start the recapitalisation of general insurance companies in tranches. The government will infuse more capital as and when required," Javadekar said.
"The government is infusing capital into these companies so that the solvency ratio becomes acceptable and it fulfils the criteria of IRDA."
The capital infusion in these companies comes ahead of their proposed merger by the end of next month.
In his budget speech of 2018-19, the then finance minister Arun Jaitley had announced the three companies would be merged into a single insurance entity.
However, the merger process could not be completed because of various reasons, including the poor financial health of these companies. Finance minister Nirmala Sitharaman has proposed a corpus of Rs 6,950 crore for the trio in the present budget.
As on March 31, 2017, the three companies together had more than 200 insurance products with a total premium of Rs 41,461 crore and a market share of around 35 per cent.
Port autonomy
The Centre on Wednesday gave its approval to much awaited Major Ports Authority Bill to replace a 1963 law governing the sector and said it will be introduced in the ongoing session of Parliament.
Earlier, the bill was introduced in the Lok Sabha in 2016 and thereafter referred to a parliamentary standing committee but got lapsed after the dissolution of the previous Lok Sabha.
The bill will provide more autonomy to the 12 major ports and fast decisions will be possible at port level only. The bill will be introduced in ensuing session of Parliament, shipping minister Mansukh Lal Mandaviya said.
This will empower the major ports to perform with greater efficiency.