Foreign portfolio investors cause Re-stock wedge
Some forecasts put the rupee at 79.50 or even the 80-levels to the dollar in the coming months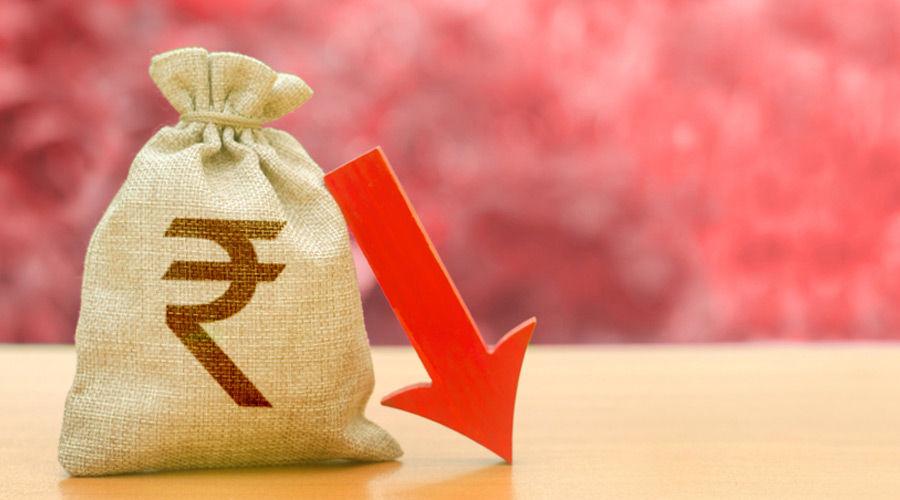 Representational image.
File Photo.
---
Mumbai
|
Published 28.06.22, 02:19 AM
|
---
A falling rupee has uncoupled itself from an uptrend in stocks in the wake of persistent selling by foreign portfolio investors (FPIs). On Monday, though the benchmark indices gained nearly one per cent to end at over-a- two-week high, the domestic currency fell four paise to end at a lifetime low of 78.37 to the dollar. Any rally in the stock markets has a positive rub-off on the rupee.
However, this has not been the case lately with analysts maintaining the local unit will continue to remain under pressure. Some forecasts put the rupee at 79.50 or even the 80-levels to the dollar in the coming months. One of the key reasons behind the rupee's weakness is the continuous outflow on the account of FPIs as they shun emerging market assets. So far in this calendar year, the FPIs have sold stocks worth Rs 2.15 lakh crore or more than $27 billion as per data from NSDL.
While market circles say the sales are likely to continue given the current trend of risk aversion, an article published in the Reserve Bank of India's (RBI) latest bulletin has made some dire forecasts. It says that in the event of an adverse global scenario, potential portfolio outflows can average up to 3.2 per cent of GDP or $100 billion (Rs 7.8 lakh crore) in a year. According to a Kotak Institutional Equities note, listed emerging market fund flows were negative for most countries in May. China witnessed $2.8 billion of outflows, followed by India at $1.2 billion, Brazil at $805 million and South Korea at $637 million. According to the fund flows tracked by EPFR (Emerging Portfolio Funds Research), India-dedicated funds saw outflows of $547 million — within the outflow of $1.2 billion. The rest included outflows from global emerging market funds and other funds. There is a difference between EPFR-reported fund flows and FPI flows reported by NSDL.
EPFR largely tracks mutual funds, ETFs, closed-end funds and variable annuity funds or insurance-linked funds, while NSDL also captures investments from hedge funds, proprietary desks and sovereign wealth funds. Apart from FPIs, an elevated crude oil price is dragging down the rupee, though the oil price has cooled down from the levels of $120 per barrel, Analysts said with investors seeking safe-haven assets such as the dollar amid rising inflation and interest rates, the greenback will continue to remain strong against most currencies.
``The momentum remains bearish for the Indian rupee, following FII outflows and risk-aversion sentiments globally, which is supporting the dollar broadly," a note from IFA Global said. At the interbank forex market, the local unit opened sharply higher at 78.24 against the greenback, but pared all of its initial gains to settle lower by 4 paise at a record low of 78.37. It witnessed an intra-day high of 78.24 and a low of 78.37. In the stock markets, expectations that global inflation will cool down saw both the Sensex and Nifty gaining nearly one per cent.
The 30-share Sensex rose 433.30 points or 0.82 per cent to settle at 53161.28, a level not seen since June 10. During the day, the index rallied 781.52 points or 1.48 per cent to 53509.50.