Forbes list: Gautam Adani pushed back to third position in world's richest persons' list
Bernard Arnault has reoccupied the position with his wealth worth $152.8 billion though it fell further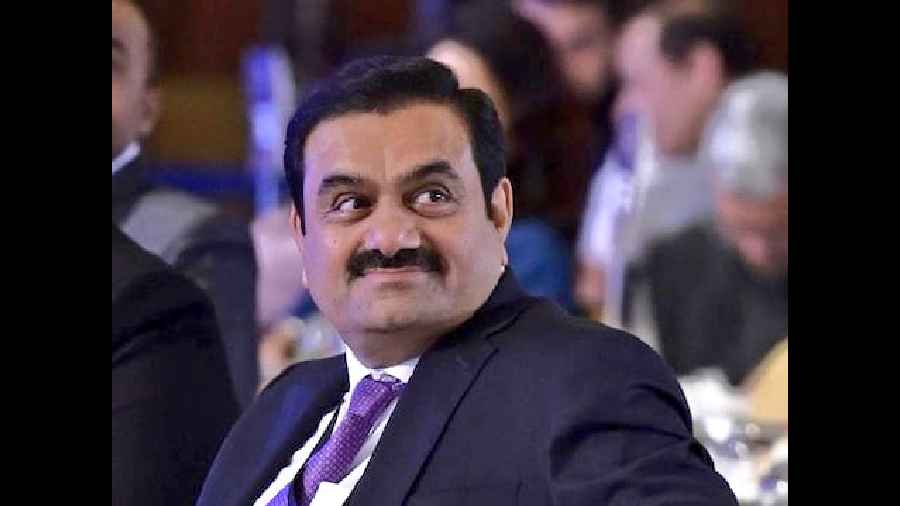 ---
Published 16.09.22, 07:25 PM
---
Industrialist Gautam Adani who was ranked second in the Forbes' richest persons list has now being pushed to the third position, reports ndtv.com.
The Forbes Real-Time Billionaires list had earlier reckoned that Adani's wealth had climbed to $154.6 billion, putting him ahead of Bernard Arnault who was slightly behind at $153.3 billion. Last night Arnault had been slightly ahead of Adani.
However, Arnault has reoccupied the position with his wealth worth $152.8 billion though it fell further. 
Adani's wealth, slided to $151.3 billion as his gains were slashed to $1.1 billion from over $4 billion, and he is now third. 
Jeff Bezos is fourth with a wealth of $149.7 billion that came down by $2.3 billion.
Mukesh Ambani, who occupied the top spot as India's richest man till recently, is now far behind Adani, in eighth position globally and worth $94.2 billion. Though far behind Adani, he's still India's second-richest man.
Elon Musk remains the richest person with a net worth of $273.5 billion.