Fiscal deficit widens to Rs 4.66 lakh crore
India records a current account surplus of $0.6 billion; core output shrinks by 23.4%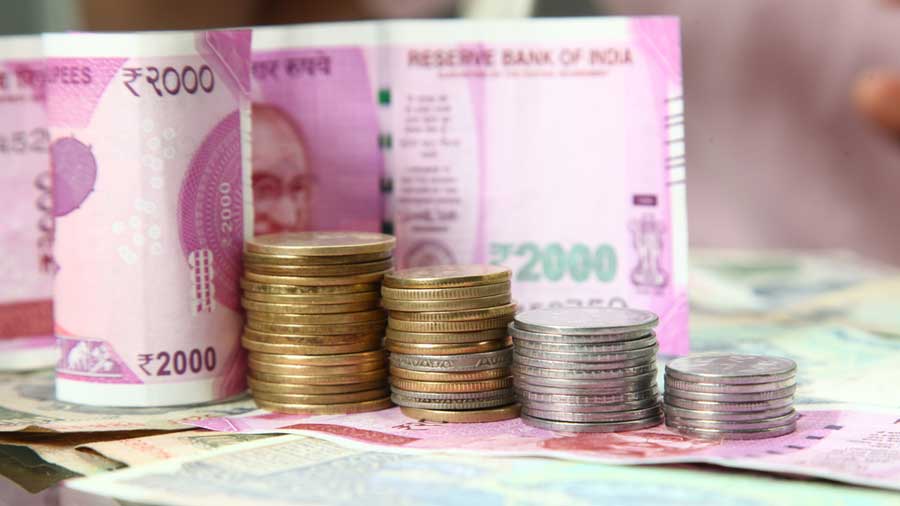 ---
---
Fiscal deficit during the first two months of the current financial year widened to Rs 4.66 lakh crore, or 58.6 per cent of the budget estimates, mainly on account of poor tax collection during the lockdown.
Fiscal deficit during the corresponding period of last year was 52 per cent of the budget estimates.
The government had pegged the fiscal deficit for 2020-21 at Rs 7.96 lakh crore or 3.5 per cent of the GDP in the budget which was presented by finance minister Nirmala Sitharaman in February.
These figures, however, have to be revised significantly in view of the economic disruptions created by the outbreak of the coronavirus.
In absolute terms, the fiscal deficit stood at Rs 4,66,343 crore at the end of May, data from the Controller General of Accounts showed.
The deficit was 35.1 per cent of the budget estimates at the end of April.
Fiscal deficit had soared to a seven-year high of 4.6 per cent of the gross domestic product in 2019-20, mainly on account of poor revenue realisation.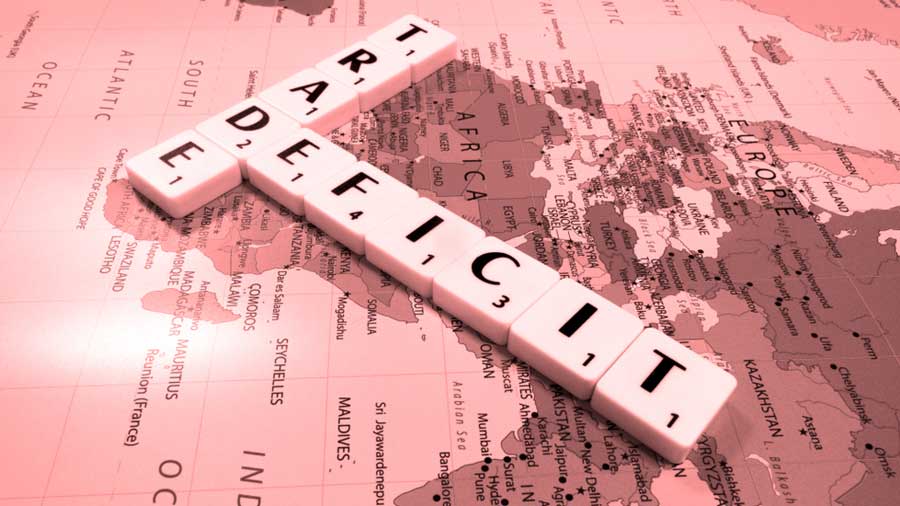 CAD disappears
India recorded a current account surplus of $0.6 billion, or 0.1 per cent of GDP, for the March quarter against a deficit of $4.6 billion, or 0.7 per cent of GDP, a year ago, the RBI said on Tuesday.
For 2019-20, current account deficit (CAD) narrowed to 0.9 per cent of GDP compared with 2.1 per cent in 2018-19. Lower trade deficit was one of the prime reasons for the improvement in the current account balances both for the March quarter as well as for the whole financial year.
The current account balances — net of exports and imports of goods and services and also payments made to and by foreign investors — are considered an important indicator of a country's external sector.
Core output shrinks 
Contracting for the third month in a row, the output of eight core infrastructure industries shrank by 23.4 per cent in May because of the coronavirus-induced lockdown, official data said.
The eight core sectors had expanded 3.8 per cent in May 2019. Barring fertiliser, all seven sectors — coal, crude oil, natural gas, refinery products, steel, cement, and electricity — had recorded a contraction in May.
During 2019-20, core sector output dipped 30 per cent compared with a growth of 4.5 per cent in 2018-19.