FINTECH | Fine print
Understand the workings of this new-age financial tool before you get caught in its easy charms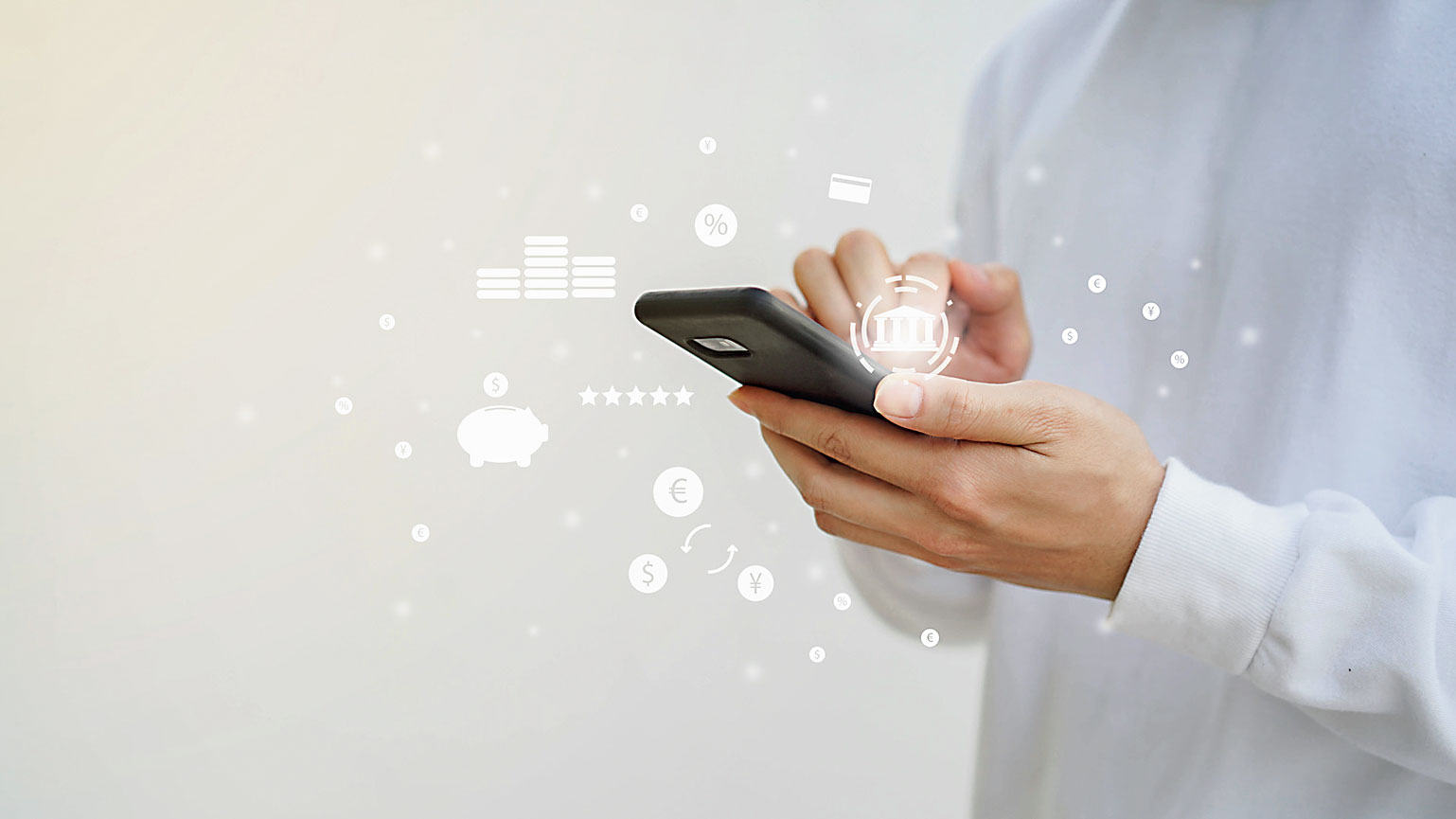 Representational image.
File photo
---
Published 08.11.21, 02:03 AM
|
---
Fintech, the unsplittable atom in the digital space, is raging all over the banking and financial services sector — loans, investments, insurance and, above all else, payments, offering tremendous convenience to users but leaving a trail of caveats regardless.
As finance gets increasingly digitised, the emergence of smart technologies such as artificial intelligence has expedited complex processes and brought customers closer to newer services. Indeed, these have spawned a whole generation of instant products: the three-minute loan or the no-load mutual fund or their equivalent in other spheres have democratised financial services.
This has also resulted in what appears to me as certain mistaken beliefs and inexact ideas; increasingly, the market has cottoned on to the theory that purveyors of fintech are "Too Connected To Fail", which perhaps is a derivative of the slightly dated notion pervading the BFSI sector — "Too Big To Fail".
That digital applications bring issues like cyber security to the fore is not for our discussion today. I can only point out that a lot of scrutiny has happened on that front already, and consumers are getting increasingly aware of phenomena like spamming and phishing. Criminal intent is a hot button that generates debates everywhere, especially in emerging markets like India where victims of cyber crime are often too vulnerable.
Cost factor
I wish to change the course of our narrative today by referring to other aspects of fintech that users must be made aware of — costs, for instance. Fintech, as we will no doubt appreciate, reduces distances and brings down expenses in a significant manner because the issue of physical set-up and layered intermediation is addressed efficiently. That said, I will draw your attention to costs associated with technology-enabled services like payments and loans. These are typically borne by the customer.
Let us consider a situation where a fintech-driven loan (yes, the three-minute kind that I alluded to earlier) is easier to procure than one offered by a conventional bank. No paperwork, no processing fee and so on — let us suppose that this makes the deal cheaper by a couple of basis points in comparison. For the customer concerned, the facility will make sense if the interest payable too is lower on a sustained basis (that is, throughout the tenure of the loan till repayment).
Rollover effect
The matter may end right there, leaving no room for further debate, especially if the loan is a one-off event. In real life, fintech companies also deal with small-ticket exposures. One loan can lead to the next, and roll-over can happen quite frequently. 
There have been many instances in the past where a section of repeat customers have gone overboard. In a situation where access to services remains relatively easy, over-borrowing (and over-spending, if you permit) is fairly common as well. One loan after another can have a compounding effect on costs. 
You will agree that such a phenomenon can happen more commonly on the loans front, and be relatively sparse in areas like securities broking or investment advisory, where fintech has its positive applications as well. Loans can indeed spin off quite a story as it really did a few months ago in India, leading to regulatory censure. I am of course referring to the many loan apps that people (mostly the young and the reckless) had downloaded in the wake of Covid-19. 
Payday loans
The infamous "payday loans" are a case in point elsewhere in the world. Technically speaking, these are small loans (often provided at high interest rates) that are meant to be repaid when the borrowers get their next payments (read: salaries). They nearly appear as cash advances given for very short periods of time, usually on the basis of income levels.
A casual search on the world wide web will lead you to a vortex of information, and to sundry companies offering such short-term facilities. Away from Indian shores, for instance, is an entity named CashUSA, which clearly has a network of lenders offering rates ranging from 5.99 per cent to 35.99 per cent for loan durations ranging from 90 days to 72 months. I admit, however, this is not a local player and the name has been cited here as merely an example. 
However, the moot point is that such a company can facilitate a loan quite quickly. And, on the due date, it "can simply withdraw money electronically from the same account into which they originally deposited your funds". Period.
Here is a list for users of fintech
It is important to understand that not all sorts of fintech players are suitable for you. To simply jump on to the bandwagon, to sign up recklessly for loans and other services, it takes more than courage — sometimes it implies absence of discretion.
Examine the costs closely, especially if loans are your prime objective. What sort of interest will be charged? What are the penalties that can be levied in the case of a default or even an early exit? Are there service charges for roll-overs? These are critical questions waiting for answers.
Using fintech applications to invest in new-generation assets like crypto currencies must be done after addressing all compliance issues. A clear understanding of the risks is more than necessary.
The same logic applies to buying and selling traditional assets like equity. If you are using the services of a fintech player that offers securities broking services, please make sure that it has met all conditions set by the market regulator.
Follow all security protocols fiercely; the idea is to protect yourself from online fraud. Naturally, using secured networks and personal devices is recommended. "A victim of his own impetuosity" is a telling description — even in the digital world, uneasy lies the head that wears such a crown!
The writer is director of  Wishlist Capital Advisors