Find A ULIP Plan That Works Best For You And Your Family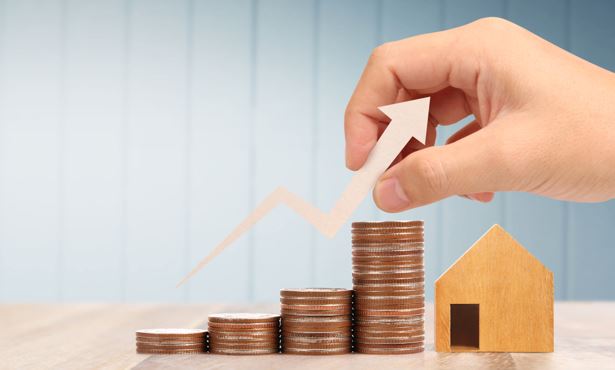 ---
Published 23.06.22, 05:17 PM
|
---
If you want to expand your financial portfolio with a versatile insurance product, look no further than a ULIP.
ULIP plans (Unit-Linked Insurance Plans) are now one of the most popular modes of investment today. They provide the dual benefit of helping you amass wealth through strategic investments, as well as providing life cover for a sum assured for your family's financial security. But you have to find a ULIP plan that works best for you to ensure that your benefits are maximized.
Let us help you out with that. Given below are a few tips to help you in this regard:
Avoid focusing too much on the tax
Since all ULIP plans are essentially life insurance plans, they provide tax benefits under sections 80C and 10D of the Income Tax Act, 1961. So that is a universal feature and should not affect your choice of a ULIP Plan. Instead, it would be best if you considered the use case of your policy.
Do you want your ULIP investment to take care of your retired life? Do you want it to create wealth for you after a few years? Or do you want it to be a financial cushion for your child's higher education? Whatever is your goal, you should get an investment product that aligns with it.
As a ULIP investor, you are free to choose the fund to invest in on your terms; based on your risk appetite. You can put it in equity or debt funds. One can even go for a combination of both. The performance of these market instruments will determine your returns.
Evaluate your goals and choose a ULIP policy accordingly. Depending on your particular need and goal, a ULIP can act like a:
Child plan
Wealth creation plan
Retirement plan
Note that ULIPs attain the virtues of different plans by the various riders and features they offer. They are not always specialized for these use cases but provide great utility for them.
Consider the premium payment options available.
Options of premium payment allowed may vary from insurer to insurer. Even then, the most common among them include the following:
Single payment option: Here, you pay the entire premium you plan to pay as a lump sum amount.
Limited payment option: In this scenario, you pay premiums for a specified number of years.
Regular payment option: Choosing this, you continue paying your premium until your policy matures.
If you go for the second or third option, you should be allowed to pay annually, half-yearly, quarterly, and monthly, as your budget allows. Again, evaluate your budget and choose the option that works best for you.
Investors often live under the wrong impression that the premium for a ULIP plan is for a limited period; until the lock-in period ends. They mostly perceive five years as the period.
If you go for ULIP, you are looking for longer policy tenure. The longer your investment remains locked up, the higher your returns will be. On the other hand, you might not have any significant gains if you choose to surrender your ULIP plan immediately after the end of the initial lock-in period of 5 years.
ULIPs are ideal for those who are looking for long-term investments and wealth creation.
Reliability of your insurer
ULIP is a long-term investment. You should make sure that you are entering into a contract with an insurer with a good reputation in the market. Insurers, in general, are bound by stringent rules and regulations. And the regulatory authority must ensure that the companies meet their solvency requirements. Checking the claim settlement ratio can also be helpful in determining how likely is the insurance company to pay out the sum assured to the nominees in case of your untimely demise.
Ensure sufficient life cover
A ULIP plan is a combination of investment and life cover. It ensures a lump-sum amount in the instance of your unfortunate death during the policy tenure. You can decide this amount at the time of purchase. You should always go for a plan that offers the return of mortality charges so that there are maturity benefits baked into the policy in case of your survival of the policy term. A ULIP plan calculator will help you make an informed decision here.
When it comes to ULIPs, you must keep an eye on the stock market. If it fails to perform well, your investment gets affected. Thus you need to invest in a company that offers daily updates on your investment. You should know where your money has been deposited. This will help you monitor the performance of the fund of your choice and do the needful.
Consider your risk-appetite
As a ULIP investor, the fluctuations in the market are sure to affect your money. You should evaluate your risk appetite before entering into a commitment here. If risks don't scare you away and you are keen to get maximum returns on your investment, you can invest in inequities. But if you like to be on the safer side, you can invest in the money market securities. This helps you minimize risks and guarantees a good return for your money. You can also go for a combined approach, allowing yourself to benefit from the ups and downs of the market.
CONCLUSION
Opt for a ULIP plan as it can be a valuable addition to your financial portfolio. It provides life cover for the financial security of your family in your absence and helps you create wealth in the long run. It is a versatile plan which can be customized to cater to your needs and goals. Reach out to your insurance company today to learn more about the plans they offer or start looking online.