Finance panel meet today
The meeting comes in the backdrop of India's GDP growth contracting 23.9% in the April-June quarter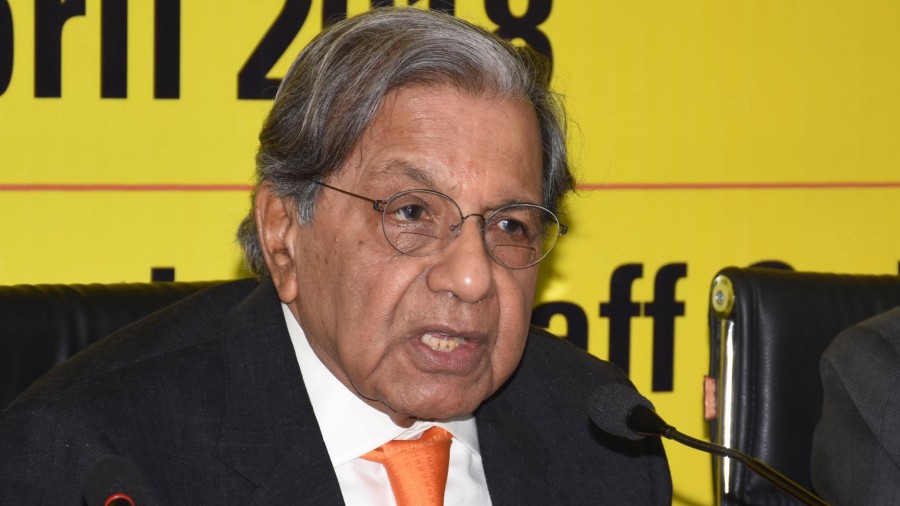 ---
---
The 15th Finance Commission will hold a meeting with its economic advisory panel on Friday to discuss the issues of GDP growth, GST compensation and fiscal consolidation.
Chairman N.K. Singh and the members of 15th Finance Commission will hold a day-long meeting with the economic advisory council of the commission on Friday, an official statement said.
The topic of the meeting is "Final discussion on GDP growth, tax buoyancy of the Centre and the states, GST compensation, revenue deficit grant and fiscal consolidation".
The meeting comes in the backdrop of India's GDP growth contacting 23.9 per cent in the April-June quarter.
Besides, fiscal deficit has already crossed the budget estimates at the end of July. The Centre's fiscal deficit during April-July stood at Rs 8.21 lakh crore, or 103 per cent of the 2020-21 budget estimates of Rs 7.96 lakh crore.
The issue of GST compensation payable to the states would also be discussed in the meeting. The compensation due to the states in the April-July period stood at Rs 1.5 lakh crore.
The commission in its interim report for 2020-21 in December had reduced the share of states in the divisible pool of central taxes by one percentage point to 41 per cent, factoring in the conversion of the erstwhile state of Jammu and Kashmir into two Union territories.
It will be interesting to see if the commission would recommend increasing the share of taxes considering stretched state finances and a different option for GST compensation, giving ammunition to the state coffers.
The term of the commission was extended by a year in November and the panel is expected to present the final report covering financial years 2021-22 to 2025-26 by October 30.