Steel exports not eligible for duty refunds: Ministry of finance
Under RoDTEP, various central and state duties, taxes and levies imposed on input products, among others, will be refunded to exporters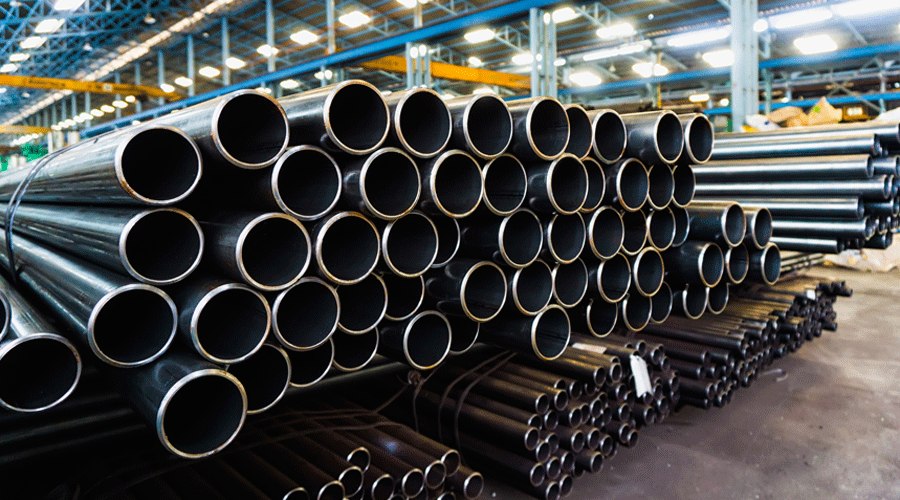 Steel firms say they received sops under RoDTEP predecessor, the MeIS scheme.
File Picture
---
New Delhi
|
Published 24.11.22, 02:48 AM
|
---
The finance ministry has turned down the commerce ministry's proposal to extend an export duty refund scheme to the steel, pharmaceuticals and chemicals industries because of limited funds.
Sources said the finance ministry rejected the proposal citing limited budgetary allocation to the scheme — remission of duties and taxes on export products(RoDTEP) — and there were other areas which need more attention.
The government had last week removed the export duty on iron ore and certain grades of steel, welcomed by the steel industry, battling a strain on their margins since May when the levy was imposed.
The export duty had also led to a slide in domestic steel prices which are expected to rise after the scrapping of the export levy.
Under RoDTEP, various central and state duties, taxes and levies imposed on input products, among others, will be refunded to exporters. Rebates are issued in the form of a transferable duty credit/electronic scrip (e-scrip) which is maintained in an electronic ledger by the Central Board of Indirect Taxes and Customs.
Eligible exporters get refunds from the government in the range of 0.3 per cent to 4.3 per cent of the free-on-board value of their products. The government has budgeted Rs 13,699 crore for the RoDTEP scheme in the current fiscal, up 10 per cent from the revised estimate of Rs 12,454 crore for FY22.
Pitching for inclusion in RoDTEP, the steel industry argued they were part of the erstwhile Merchandise Export of India Scheme that gave them a cost advantage in the international markets.
The industry said the export of finished steel rose 11.45 per cent over a five-year period from 2016 to 2021 because of the MEIS incentives.
The exclusion under RoDTEP is a setback especially in the face of strong competition from China, Russia and Japan. India's iron and steel exports would be adversely affected because of the lack of such export incentives.
India is the second-largest producer of steel but is only the eighth among exporters led by China.