Exide Industries to venture into ACC battery storage
The government has laid an outlay of Rs 18,100 crore to achieve 50 GWh capacity of Advanced Chemistry Cell in India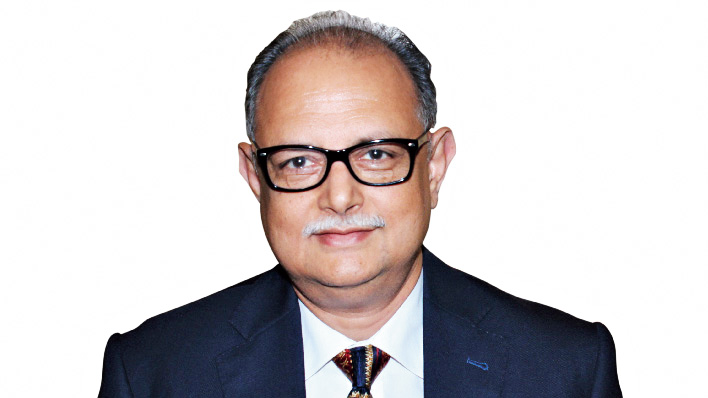 Exide Industries managing director and CEO Subir Chakraborty.
File photo
---
Calcutta
|
Published 01.09.21, 02:02 AM
|
---
Lead acid battery major Exide Industries on Tuesday said the company is evaluating options to venture into Advanced Chemistry Cell (ACC) battery storage through participation in the production linked incentive scheme of the Centre.
"Your company is seriously exploring the option of venturing into Advance Cell Chemistry Project or ACC for short and is evaluating the possibility of participating in the PLI programme of the government," Exide Industries managing director and CEO Subir Chakraborty told shareholders at the company's annual general meeting.
After the AGM, Chakraborty said the company is awaiting the release of PLI documents by the government which is expected shortly, following which Exide would be able to determine the feasibility and scale of the project.
Under the PLI scheme an ACC battery storage manufacturer would have to commit to set up an ACC manufacturing facility of minimum 5 GWh capacity and ensure a minimum 60 per cent domestic value addition at the project level within five years.
The government has laid an outlay of Rs 18,100 crore to achieve 50 GWh capacity of ACC in India. ACCs manufactured under the programme are expected to accelerate electric vehicle adoption and the government has estimated a direct investment of around Rs 45,000 crore in ACC battery storage manufacturing projects.
According to industry estimates depending on the scale of projects, roughly Rs 700 crore per GWh could be the capital spend required in the projects which makes cell manufacturing capital intensive.
As a step towards diversification into alternative battery technologies, Exide has already set up a 1.5 GWh lithium ion battery pack factory in Gujarat with an investment of Rs 192 crore as of March 31, 2021 and an additional Rs 40 crore has been pumped into the project this year.
Cautious outlook
Chakraborty said that with the pandemic still continuing and with changing regulatory and technological landscape, the company has to remain cautious.
"The uncertainty in the value chain owing to semiconductors, lockdowns and raw materials remains a concern during the current financial year. Any disruption in operations because of these events may create cash-flow concerns and may pose a threat to the survival of some of the value chain partners. The rapidly changing regulatory and technological landscape is further adding to the uncertainty, which makes maintaining cash reserves a more prudent choice," he said.
"The performance in the next three quarters largely depends on how effectively all our citizens follow the government's advice to get vaccinated and observe safety protocols. If we can avert the third wave, or substantially reduce its effect, economic activities can improve significantly over what was achieved last year," he added.