EPFO urges Bengal govt to extend PF benefits to casual employees
All direct workers of state government departments and organisations get the advantages of provident fund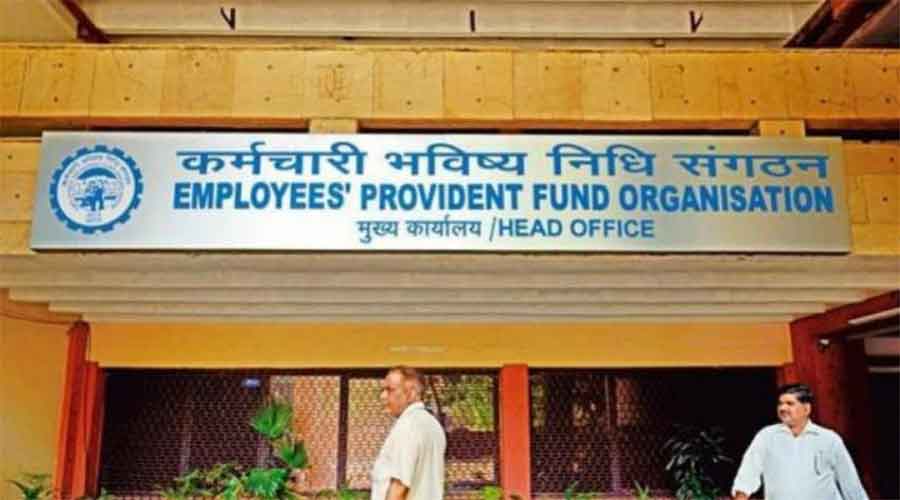 Home guards appointed by the state under the West Bengal Home Guard Act, 1962 also do not have access to such benefits.
File picture
---
Calcutta
|
Published 18.03.21, 02:53 AM
|
---
The Employees' Provident Fund Organisation (EPFO) has urged the Bengal government to consider extending the benefit of Employees Provident Fund and Miscellaneous Provisions Act, 1952 to casual employees working in various ministries, departments and autonomous bodies under the control of the state government.
All direct employees of state government departments and organisations get the benefit of provident fund.
However, certain activities involving casual workers such as watch-ward, house-keeping, data entry operators, para teachers, anganwadi sevikas and others who are either outsourced from other agencies and contractors or employed on ad-hoc or contractual or daily wage basis directly by different departments of the government do not have social security benefits such as provident fund, pension and insurance coverage.
"We have requested the government to consider extending various benefits under EPF and MP Act to these workers and issue suitable statutory directions. This will be a great help towards widening the social security benefits to each and every working person in the state," said Navendu Rai, regional PF Commissioner – I, Calcutta.
However, government sources said a key headwind in this case is the fiscal situation of the state exchequer. In the case of EPF, both the employee and the employer contribute equally.
Bengal's neighbouring state Bihar has taken a step towards providing EPF benefits towards teachers and librarians posted in panchayat institutions and civic bodies and officials said that a similar move could also benefit employees in Bengal to have a social security cover from the organisation.
Bengal government has budgeted salary expenditure of Rs 59,166.09 crore and pension and retirement benefits of Rs 21,262.79 crore in 2021-22, both growing by 4.45 per cent and 8.35 per cent respectively over the revised estimate of 2020-21.
Home guards appointed by the state under the West Bengal Home Guard Act, 1962 also do not have access to such benefits.
The social security bulwark has accordingly approached the state government to tap into this segment of contractual and casual workers and requested the latter to issue requisite directions to all departments.