Dumping safeguards in UAE pact
Indian jewellery will get duty-free access to the gulf nation, which will get a greater access to the gold market as India will give duty concessions on import of up to 200 tonnes of gold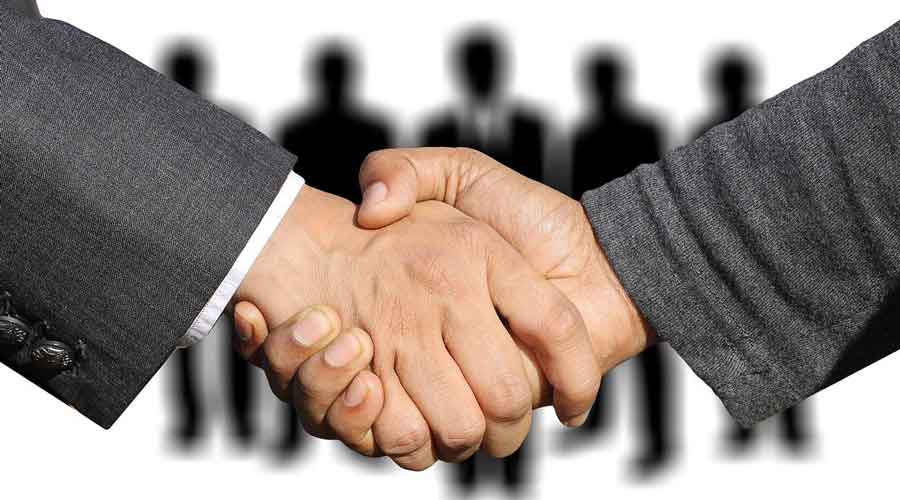 Representational image.
File photo
---
New Delhi
|
Published 21.02.22, 03:47 AM
|
---
The free trade pact with the UAE has stringent safeguard mechanisms to prevent the dumping of goods by a third country.
The pact — signed on Friday — has kept several sensitive items such as dairy, fruits, cereals, vegetables and tea out of the relief list, , commerce secretary B.V.R. Subrahmanyam said.
Indian jewellery will get duty-free access to the UAE, while the Gulf nation will get a greater access to the gold market as India will give duty concessions on import of up to 200 tonnes of gold. India imported about 70 tonnes of gold from the UAE in 2020-21.
"We are a major importer of gold. India imports about 800 tonnes of gold every year. In this particular agreement, we have given them (UAE) a TRQ (tariff rate quota) of 200 tonnes where the tariff (or import duty) in perpetuity will be one per cent less than whatever is the tariff charged for the rest of the world."
"Therefore, the UAE has a one per cent price advantage in gold bars. That one per cent tariff difference means those 200 tonnes will be diverted to the UAE," the commerce secretary said.
The gems and jewellery sector will get an edge with international operations expected to shift to India from Singapore and Hong Kong.
He said the biggest gain for India is "that we get zero duty access" to the UAE market for domestic jewellery. There was a five per cent duty on Indian jewellery and now, "it's gone to zero".
TRQ is a quota for a volume of imports that enter India at specified tariffs. After the quota is reached, a higher tariff applies on additional imports. TRQ is there for copper, polyethylene and polypropylene.
"On the back of duty concessions, engineering exports are expected to grow 10 per cent in the first two years and then average about 15 per cent in the next three years," EEPC India chairman Mahesh Desai said.
Subrahmanyam said there is a permanent safeguard mechanism that will kick in if there is any sudden surge in imports. He added that the agreement also has the "most stringent" rules of origin (ROO) and value addition norms. Imported items from the UAE must have 40 per cent value addition — barring gold a few other items — against the normal practice of valua addition of 30-35 per cent.
"Trade diversion is not going to happen because of these stringent value addition norms," he said.
The "rules of origin" provision prescribes the minimal processing that should happen in the country of import. Under this provision, a country that has inked an FTA with India cannot dump goods from some third country in the Indian market by just putting a label on it. It has to undertake a prescribed value addition in that product to export to India. Rules of origin norms help contain the dumping of goods.
This is the first time the pact has included chapters on intellectual property rights, government procurement and digital trade. "These (chapters) may be very small but they will set the tone and will convey India's desire to be a large global player," Subrahmanyam said.