Demand for office space shoots up in Salt Lake Sector V
Calcutta emerged as a surprise pick for several IT majors, audit and consultancy firms post pandemic, multiple accounts from the real estate and tech industry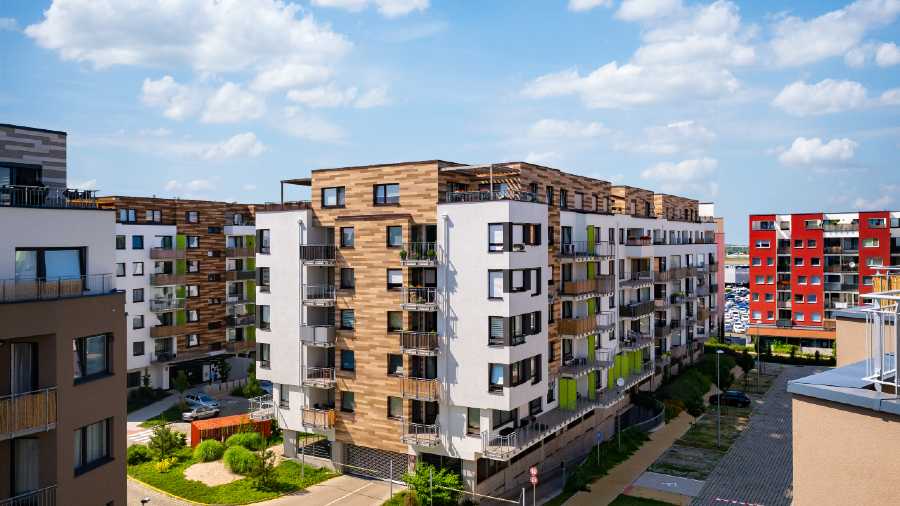 Representational file image.
---
Calcutta
|
Published 13.03.23, 02:55 AM
|
---
Office space occupancy, a barometer of business activity, is trending at a decade high in Bengal's tech hubs in Salt Lake Sector V and Rajarhat after Calcutta emerged as a surprise pick for several IT majors, audit and consultancy firms post-pandemic, multiple accounts from the real estate and tech industry said.
An estimate curated for this newspaper by a real estate consultancy scanning 77 properties pegged the combined occupancy in these two office markets at 83 per cent, suggesting supply may fall short if demand continues to remain as robust as seen over the last 9-12 months.
"I have not seen such a high level of occupancy in the last 15 years. Given that it takes about 3-4 years to complete an office space project and there is none which is under construction, I apprehend a shortage situation down the line," Ravindra Chamaria, CMD of Infinity Group, said. Credited with building the first top-grade office building in Sector V in 2000, Infinity now has seven properties there.
His sentiment was echoed by Sanjay Jhunjhunwala, CEO of Mani Group, which had built one of the largest office spaces in Rajarhat, Mani Casadona. "Absorptions of office space has picked up and we are operating at a very low vacancy level," he said, adding that tech major Infosys has taken up about 40,000 square foot space in the property.
Infosys has a 50-acre plot where the company's campus is under construction. ITC Infotech, which is also building a Rajarhat campus, has taken a large area in Casadona.
A number of mid- to large companies have checked in for the first time, notably L&T Infotech, Mindtree, Zensar, Calsoft. Some others have expanded: ArcelorMittal is moving into a 20,000-square-foot office in Godrej Waterside from a co-working space.
Kalyan Kar, an IT sector veteran, observed how Calcutta benefited from the distributive work model taken up by many companies.
"When companies started calling back employees to office after a prolonged workfrom-home regime due to the pandemic, they found many people have gone back to their respective hometowns. A large section of those employees happen to be from in and around Calcutta, who were so long working in other cities across India," Kar, who is vice-president of Sector V Stakeholders Association, said.
"In order to retain talent, the companies started looking at setting up offices where there is a talent pool. Calcutta, obviously, fitted the bill." Sanjoy Chatterjee, chair of Nasscom regional council (east), said the hybrid model of work is pushing the demand for seats. Apart from infra (data centre) and ITeS companies, IT products and services companies are expanding. "As more people get back to office, the demand will only rise."
Abhijit Das, senior director (east) of Knight Frank, said developers have been wary of taking up new projects in Calcutta which has historically operated with a high level of vacancy (around 40 per cent).
"People were not ready to commit to creating more office space when the future of workspace was under question during and after the pandemic. But now that phase is over and it is back to office for most and demand has come back strongly, many developers are looking at new projects in Sector V and Rajarhat," Das said.
Das, Chatterjee and Kar concurred that buzz is back to Sector V. Nirupam Chaudhuri, director of Nasscom in Calcutta, said there is also demand for small offices. "There are quite a few start-ups doing well. If we can ensure that they get funding locally, numbers will go up."
The demand-supply situation is also telling on the rent. Bare shells are being rented out for Rs 40 per square foot while the fully furnished ones are going for Rs 55-60 per square foot.
Multiple stakeholders say the supply of large floor plates of 40,000 square feet or more in a grade-A building — which is the requirement for any top Indian or MNC firms — is tight.
Aninda Das, vice-president of Infinity Group, said Sector V is also attracting companies relocating from CBD. Number of companies in the BFSIspace have also set up large offices here.
"We now have to think about how to ensure more social infrastructure is built here. Creche, diagnostic centre, retail space are the need of the hour. A conducive property tax policy could spur-creating such facilities," Das argued.
✽ The occupancy percentage mentioned above does not take into account space available in SEZs as not many businesses will be qualified to operate from there and two under-construction buildings where spaces (1,000 -1,500 sq ft) are being sold in small compartments. Tech companies, consultancies, BFSI outfits prefer to take up larger space (5,000sq ft and above) operate out of leased space, rather than buying from builders.