Debt pile mounts in realty
Bankruptcy fear grows among developers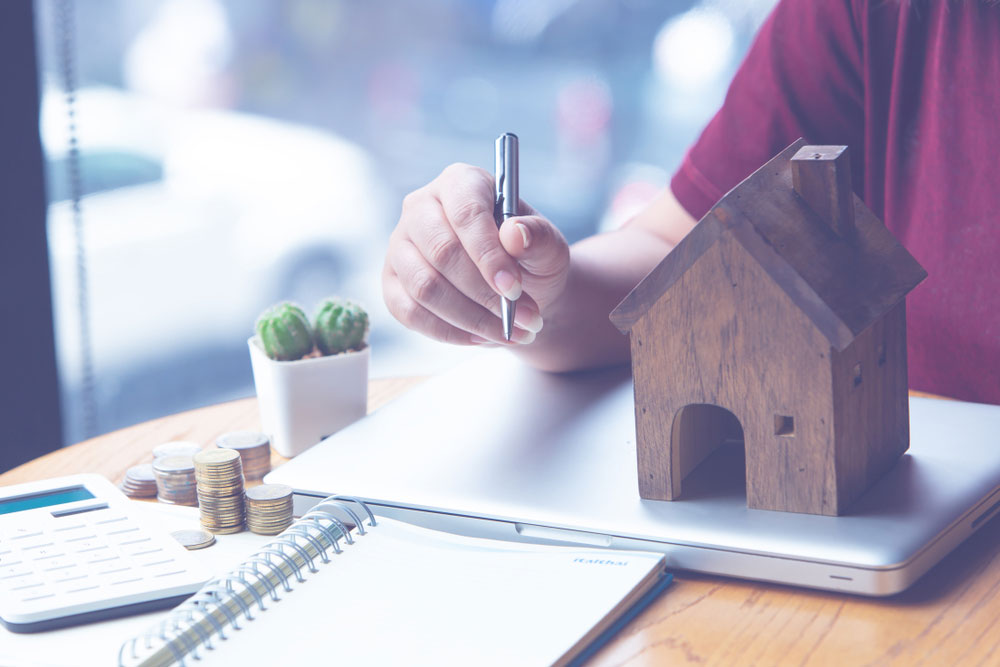 Developers are finding it difficult to service such high debt levels because of unsold inventory and static prices.
(Shutterstock)
---
Calcutta
|
Published 24.11.19, 06:54 PM
|
---
The preference among buyers to go for completed projects, lack of investor interest and placid prices of property are forcing realtors to load more debt on their books, pushing many of them into bankruptcy.
While builders used to self fund commercial projects such as office space or mall through a mix of debt and equity and earned rental income, residential projects were usually developed from the advance payment from end users or investors against construction milestones.
The dynamics have now completely changed, realtors say, as prices remained static and many builders failed to complete projects within the stipulated deadline, prompting buyers to decisively shift preference to buy completed projects.
"This has put the onus on developers to complete even residential projects from internal accruals or debt to take them to at least near completion. This has significantly increased pressure on the balance sheet," Harsh Patodia, chairman of Unimark Group, co-developer of Trump Tower in Calcutta, said.
A study conducted by rating agency Icra concurs with Patodia, who is set to become the national chairman of realtors' body Credai in 2021.
The overall debt exposure to the real estate sector has gone up 38 per cent to Rs 4.4 lakh crore at the end of June 2019 from March 2017, an Icra study quoting Reserve Bank of India data, says.
Over the past few years, the Indian residential real estate sector has been experiencing a slowdown in sales and collection levels, which along with the implementation of Rera and increasing buyer preference for completed inventory has reduced the availability of customer advances to fund real estate projects during the construction stage, the note said.
Consequently, real estate developers have increasingly been relying on debt to fund project execution.
The ability of developers to service these enhanced debt levels remains a concern, particularly given the continued overhang of unsold inventory and limited price appreciation in the market as well as the prevailing liquidity crunch that limits avenues for refinancing of outstanding debt, the note added.
Calcutta market
Sanjay Jain, managing director of Siddha, said buyers were wary of paying even 5 per cent goods & services tax (GST) on under-construction projects.
Under-construction projects used to attract 12 per cent GST but it has now been reduced to 5 per cent but builders would not get input tax credit.
"As there is no appreciation in prices, buyers are unwilling to pay even 5 per cent," he said.
Siddha, which is set to deliver over 2,000 units in the next 6-8 months in Calcutta out of the 5,500 under-construction units, said it was still easier to get a loan in Bengal compared with Delhi or Mumbai. Siddha recently launched a project in Mumbai, too.
There are several reasons for it. Banks' exposure to real estate in Mumbai and NCR are much higher than Calcutta. Moreover, the requirements from builders are also higher in those places given the size of the deal.
In Calcutta, Siddha has focused on phasing out launches and decided to complete ongoing structures to meet deadline.
"We have paid sanction fee for far more number of units. The cost of those fees are now pinching us," he added.
Bankruptcy filings
The rising debt level also had unintended consequences as seen from the rapid rise in bankruptcy filings across the country.
Real estate consultancy Anarock in a report said the total number of corporate insolvency resolution process over the last one year alone has more than doubled — to 500 cases in July-September 2019 from 209 cases (including closed and ongoing) in the corresponding period of 2018, a filing by the Insolvency and Bankruptcy Board of India (IBBI) shows.
"Over three years since the enactment of IBC and the formation of the IBBI, homebuyers have been empowered by this landmark regulation. Real estate and allied businesses account for around 20 per cent of the total of 2,542 cases filed with the Insolvency and Bankruptcy Board since its inception on December 1, 2016, till September 2019.
This clearly highlights developers' financial crisis, and how sectoral headwinds have led to insolvency for many players," Anuj Puri, chairman of Anarock Property Consultants, noted in the report.
The report, however, highlighted some pain points too. At present, as a financial creditor, even a single homebuyer can initiate insolvency proceedings against a real estate developer.
There have been few cases where cash-positive real estate companies have been pulled into insolvency proceedings by a single homebuyer.
In some instances, construction has been delayed because of insolvency proceedings initiated by individuals.
Moreover, the amendment does not distinguish between a project liability and the entity itself.
There is no clarity on how the liability of a developer will be determined; there could be scenarios where the developer has not committed any default in other projects.