The importance of being Shaktikanta Das
ON BALANCE: Initially viewed with scepticism, the RBI governor has grown in stature. He is now a key figure in India's economic battle against Covid-19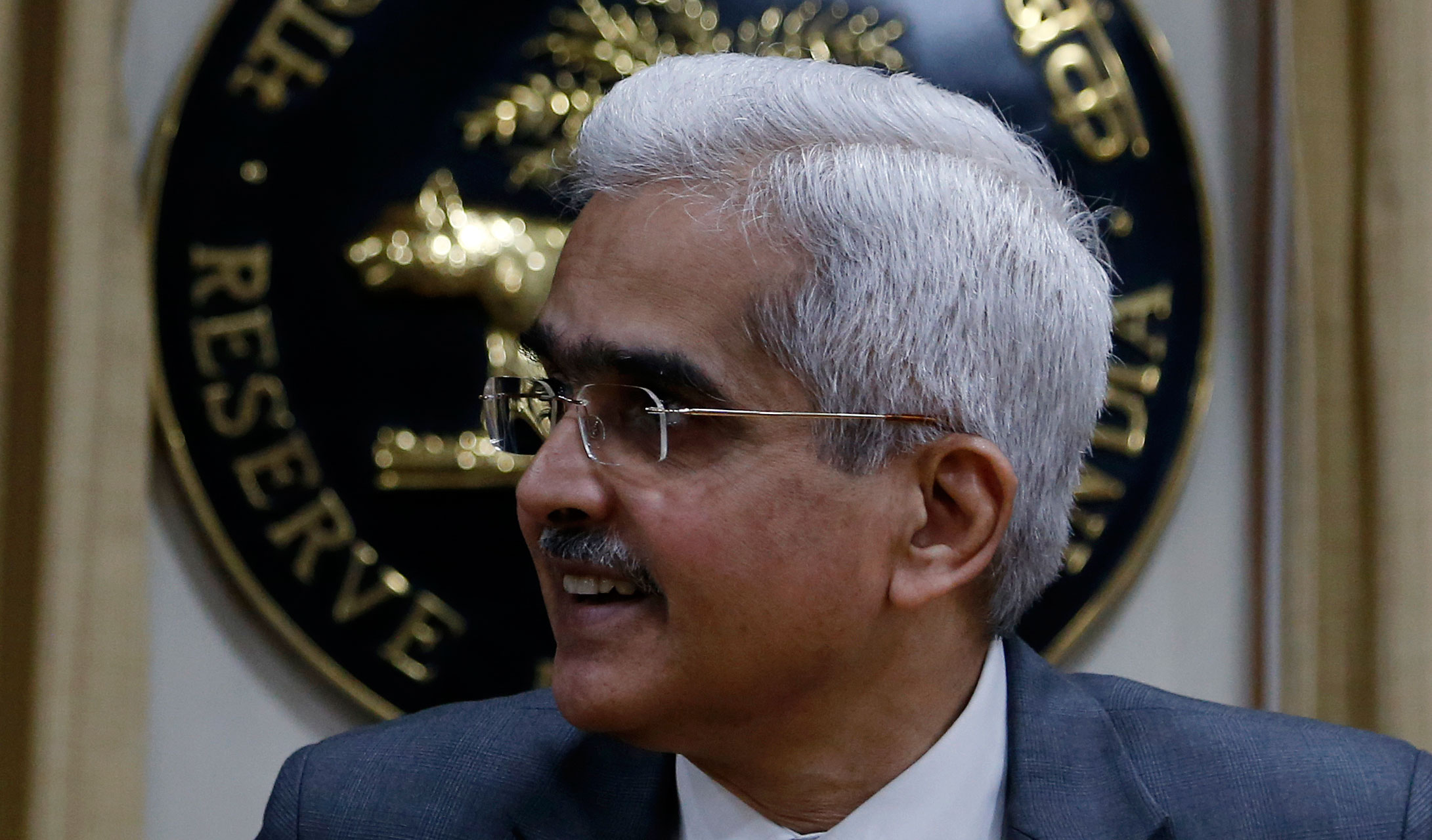 ---
Published 26.05.20, 09:08 PM
|
---
It is often said that where you stand on an issue depends on where you sit.
And so it has been with Shaktikanta Das, the Reserve Bank of India (RBI) governor. A career bureaucrat, and the face of the government during the turbulent days following the decision on demonetisation, Das's appointment as RBI governor in 2018, after the sudden dramatic – and mysterious -- exit of Urjit Patel citing personal reasons, came as a surprise to many both within Mumbai's financial circles and outside. The fact that Das wasn't a PhD in Economics, seen as almost a mandatory qualification for RBI governors thus far, was also the subject of much chatter.
Das took charge of RBI at a time when the relationship between the central bank and the government had hit an all-time low under Patel, whose exit came against the backdrop of an all-out duel between RBI and the government over issues like releasing some banks from the Prompt Corrective Action (PCA) regime for weak banks, and the thorny matter of transferring RBI's surplus to the government. After taking over, Das managed to strike a delicate balance on these and other matters and gradually settled into his role.
As he went about his job, those observing RBI and the new governor's actions gradually began to recognise that Das was no pushover. Yes, his style was far more easy when compared to his predecessor Patel who hardly met the media and was known to be rather inaccessible, but it became clear over time that the new governor, despite his earlier assignments in the finance ministry, was no puppet of the administration. Besides, though new to the country's central bank, he was no newbie when it came to the financial world and the economy. A postgraduate in history from St. Stephen's, Das has, however, been a regular in Budget-making: his resume says he has been directly associated with the preparation of as many as eight Union budget. As economic growth began to sputter, Das did cut rates when it was warranted, keeping economic data firmly in mind. Equally, when required, he did hold firm, refusing to cut rates -- despite expectations that he would -- as the spectre of inflation threatened to rise again.
The big difference between Das and some of his predecessors, RBI insiders tell me, is the fact that Das prefers to listen and does not approach issues with a preconceived notion of the subject. "Some of the earlier governors before him used to give the impression that they were certain about the answer, no matter what the subject. That precludes listening and cognitive diversity. Das is happy to listen carefully first," a senior central bank official tells me. "He doesn't see listening as a compromise. He's a question looking for an answer, not an answer looking for a question." At RBI board meetings, Das is also known to take down copious notes even if his views don't match those of a certain board member.
An RBI board member who has known Das and other governors says Das has taken the drama out of the relationship between RBI and the government. Equally, he has restored the balance in the relationship which, just before his tenure, had become as adversarial as it could get. The bottomline is this: the government will be wrong if it thinks RBI is like a department of the finance ministry, and RBI too will be incorrect in assuming the government can have absolutely no view on what the central bank does. The balance, therefore, is essential.
Being a trained bureaucrat, Das is non-confrontational. But those who know him say his views on the economy as RBI governor are often different from those of the government and are more financial markets-driven. "India is different from Mumbai than it is from Delhi," an RBI insider explains. But RBI, he says, "needed a bit of a hearing aid", and Das has provided that.
At the forefront of the Covid battle
A year and a half into his tenure, Das is now facing the biggest challenge any RBI governor has ever faced: a global pandemic which threatens to derail the Indian economy and push it deep into recession. But as the government grappled with the crisis and the Modi government began unveiling measures to support various aspects of the economy, Shaktikanta Das also got into the act. Ensuring that RBI used all the tools at its disposal, Das stepped into action mode, with multiple video addresses unveiling a slew of measures from deep rate cuts, infusion of liquidity into the system, and regulatory forbearance. While a section of financial experts called for RBI to go the route of the US Fed in supporting the economy, others called for caution saying a central bank like RBI should not getting into actions like a commercial bank. Das has managed to hold the line, avoid going the Fed way and yet used tools like the repo rate, the reverse repo, targeted long term repo operations, SLR relaxations, and several other measures to ensure banks had enough liquidity, borrowers had regulatory forbearance, and industry had access to funds at lower interest rates. Beyond a point, however, RBI cannot force banks to lend. That will have to be a function of a gradual pick-up in economic activity following the relaxation of the lockdown.
Experts agree RBI should not wade into government territory and get into spending instead of lending. To that extent, despite the enormity of the problem, Das has stuck to the book and not attempted to be adventurous. RBI has used most of the tools at its disposal, and has done so on a pro-active basis, multiple times during the lockdown. And that stand seems to have gone down well with the financial markets.
After Das announced the latest round of measures on May 22, Rahul Bajoria, India chief economist of Barclays, had praise for the RBI's moves. "Today's RBI moves are once again measured, and calibrated upon incoming data. The choice to bring forward the policy meeting once again shows the nimble nature of decision making within the RBI, and we believe RBI will continue to remain so."
Das presents a calm figure during his video addresses. In his most recent address, he quoted Mahatma Gandhi, saying: "It is when the horizon is the darkest and human reason is beaten down to the ground that faith shines brightest and comes to our rescue." And, in a reassuring tone, he added: "It shall be our endeavour that RBI's actions and stance contribute to laying the foundations of a better tomorrow. Today's trials may be traumatic, but together we shall triumph." In earlier addresses, he has also made it clear that RBI would do "whatever it takes" to ensure financial stability in these turbulent times.
RBI insiders say in terms of RBI's overall stance, the one big change in Das's regime has been the moving away from the singular focus on inflation targeting and making it a more balanced one keeping in view the growth needs of the economy. "There has been a recognition that a monoclonal approach merely around inflation targeting isn't the best idea now. Growth is as important. Economies are complex and the recognition that inflation and growth have to be balanced is a very important change he has brought about."
At a time when India is staring at a negative GDP growth, Shaktikanta Das's approach may prove to be just what the doctor ordered.
The writer is Editor, Fortune India