Need to break infrastructure gridlock
The PM has outlined a 4-L strategy which involves addressing the structural bottlenecks in the areas of land, labour, liquidity and laws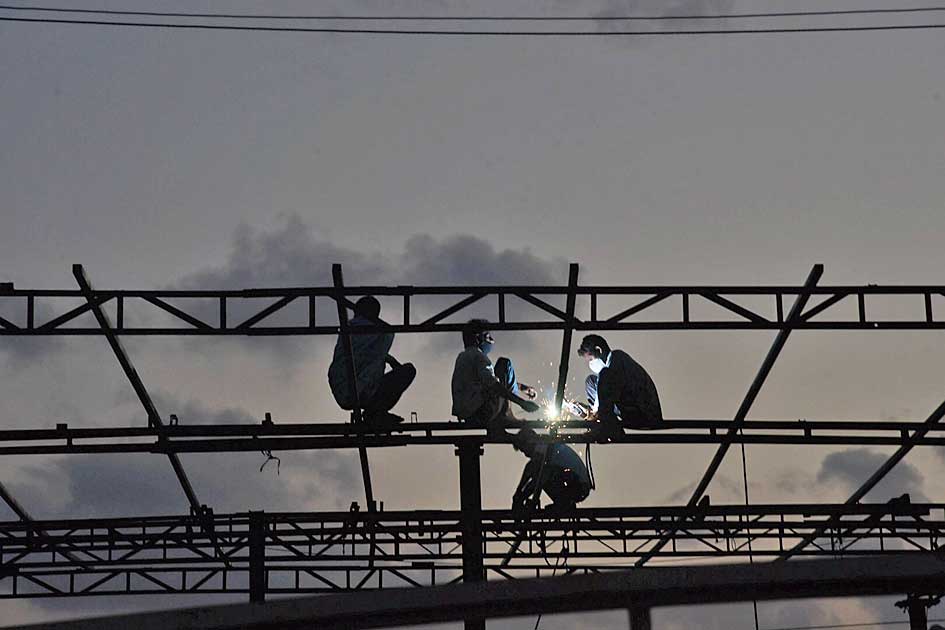 ---
---
When the world is busy grappling with the economic damage that the Covid-19 pandemic is inflicting, Prime Minister Narendra Modi believes that this is an opportunity to build a new India which is more self-reliant, self-assured and a global force to reckon with.
The Prime Minister has outlined a 4-L strategy which involves addressing the structural bottlenecks in the areas of land, labour, liquidity and laws, all of which have a direct bearing on infrastructure creation. Here are a few thoughts on what specific steps can be taken on each of these areas.
Land rules
Land acquisition has been a major irritant for industrialisation and infrastructure projects. The land market has been most distorted because of archaic legislations. Lack of clear titling and rigidities regarding land use conversion has hindered the growth of a well-functioning land market, thus creating an artificial scarcity.
⦾ Land being a subject on the state list, the state governments must undertake reforms to allow land use conversion so that both farmers and firms can realise greater value from the sale and use of land.
⦾ Dispute regarding land ownership is a major problem in India. The creation of a consolidated national land database would help immensely. If all land records can be documented with each parcel of land correctly mapped with its rightful owner and all these records get digitised, this will go a long way in promoting agriculture, industry and infrastructure creation.
⦾ Land should be brought under the coverage of GST so that the stamp duty can be subsumed within GST with a lower GST rate of 5 per cent. That would greatly simplify taxation implications in case of sale of land. Land should be VAT-able so that on every stage of transaction the value added portion gets taxed.
Labour reforms
India's inability to attract large-scale global corporations for setting up their plants here has often been attributed to the extant labour norms. This is also the reason why India has a large informal sector and mostly small-sized companies which are unable to scale up.
⦾ All labour laws must be reviewed and simplified. As the Centre has already tried to compile 44 such laws into 4 draft labour codes, the state governments must be encouraged to embrace those.
⦾ Hire and fire policy can be promoted if it is aligned with the 100-day minimum guaranteed work scheme under MGNREGA. The compensation should be on the basis of working hours and not the number of days to eliminate possibility of exploitation.
Liquidity push
The government and the RBI have intervened to provide adequate liquidity support to struggling enterprises.
The cash flow mismatch is likely to continue for an extended period. So, there is a need to think beyond the moratorium. A more structural way to address the cash mismatch problem would be for the RBI to allow a one-time restructuring of stressed loan accounts. Banks need to sit with their stressed borrowers and work out a revised repayment schedule based on the future cash flows and value of assets and collaterals.
Enabling laws
In the last one decade or so, rules and regulations in every sector have become so cumbersome that it is adversely impacting the spirit of entrepreneurship. The regulators in every sector must don the hat of a "developer" apart from monitoring and controlling the actions of the various players. That way, they would be in a position to frame rules and regulations that would facilitate an orderly development of the entire sector.
A strong focus on the implementation of the reforms on all these four Ls would comprehensively address most of the limitations that have stymied the growth of our nation.
Sunil Kanoria is vice-chairman, Srei Infrastructure Finance Ltd