Farm reforms get priority
Facilitating inter and intra-state trade of agriculture produce to ensure fair return to farmers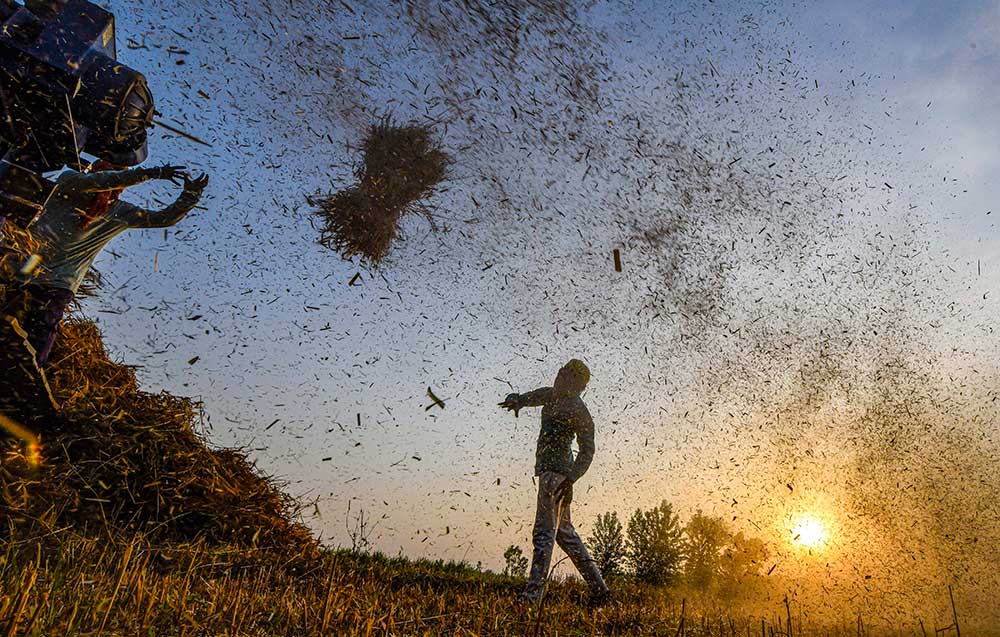 A farmer in Muzaffarnagar on Saturday.
(PTI)
---
New Delhi
|
Published 02.05.20, 08:40 PM
|
---
Prime Minister Narendra Modi on Saturday discussed ways to reform the agriculture sector with emphasis on marketing, access to institutional credit and freedom from various restrictions with appropriate changes in laws.
The meeting focused on making strategic interventions in the existing marketing eco-system and bringing about appropriate reforms in the context of rapid agricultural development.
Concessional credit flow to strengthen agriculture infrastructure, special Kisan credit card saturation drive for PM-Kisan beneficiaries and facilitating inter and intra-state trade of agriculture produce to ensure fair return to farmers were some of the important areas covered.
The review meetings are part of the 10 major decisions and 10 priority areas of focus that the Prime Minister had asked different ministries to prepare to address once the lockdown ends.
He had stated that because of emergent challenges, the country needs to lessen its dependence on other nations and asked all departments to maintain an objective index on how their work will promote Make in India.
With 60-70 per cent business activity completely stopped and the global economy in recession, there is a fear that the Indian economy, too, will be affected severely.
The PM has already held meetings with different ministries, including civil aviation, labour and power on Friday to discuss steps for economic recovery.
On Thursday, PM Modi held detailed discussions with commerce and MSME ministries on ensuring both domestic and overseas investment and revival of small businesses in the country.
The PM has stressed on moving towards self-reliance and investments, which would come in the backdrop of the government drawing up a blueprint to kick-start economic activities and generate employment once the country comes out of the coronavirus lockdown.
Modi held a series of meetings with key ministers, including home minister Amit Shah and finance minister Nirmala Sitharaman, and officials of economic ministries to firm up the second stimulus package for sectors impacted by lockdown to curb spread of coronavirus, sources said.
Apart from the reform measures, the government is working on a second round of stimulus measures which will be used to put money directly into the accounts of the poor and to support businesses hit hardest by the lockdown.
To mitigate hardships faced by the bottom of the pyramid, the government in late March had announced a Rs 1.7 lakh crore stimulus package comprising free foodgrains and cooking gas to poor and cash doles to poor women and elderly.
Sources said the government is considering announcing a second dose of relief measures for some sector and a stimulus package for India Inc in the coming days.