PSU joint venture's smart meters spared of Covid worries
Spike in billing efficiency to over 98% during lockdown prompts queries from several state distribution companies, including Bengal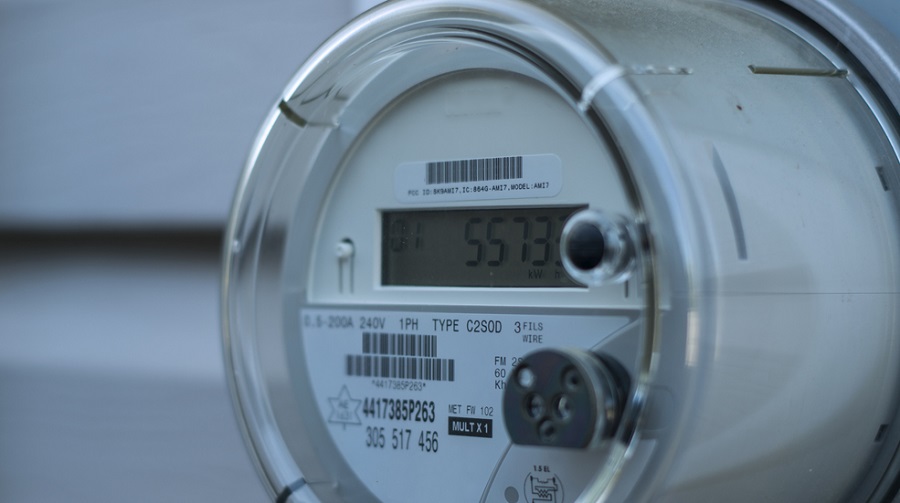 ---
|
Calcutta
|
Published 03.08.20, 02:48 AM
---
Billing efficiency, an indicator of the proportion of energy billed to consumers with respect to energy supplied, has spiked to over 98 per cent during the Covid-19 lockdown for distribution companies that have installed smart meters.
Buoyed by the success, EESL (Energy Efficiency Services Limited), a joint venture of four PSU undertakings — NTPC, PFC, REC and PowerGrid — has received queries from several state distribution companies, including Bengal.
EESL has already implemented over 1 million smart meters across Delhi, Haryana, Uttar Pradesh, Bihar, Andaman and Nicobar Islands.
"During the pandemic, smart meters have proven themselves in a major way. In areas where smart meters are not installed, discoms were offering provisional billing as going to every house and getting the meter reading was difficult. The billing efficiency (for most discoms) was 70-75 per cent. We have seen 98 per cent plus efficiencies in all those areas where the smart meters were installed and the billing was not provisional," said Anil Rawal, CEO of IntelliSmart Infrastructure Private Limited, a joint venture of EESL and National Investment and Infrastructure Fund.
Discoms of Jammu and Kashmir, Madhya Pradesh, Rajasthan, Tamil Nadu, Jharkhand, Assam and Tripura have now initiated discussions with EESL.
"For Bengal, we have had two or three rounds of discussions with the government officials and there was a stakeholder meeting just before the lockdown. The idea of implementing smart meters was wholeheartedly supported and based on the discussion we have submitted a revised proposal of a large number of meters. Unfortunately after that the lockdown happened and we were not able to move further," said Saurabh Kumar, managing director, EESL.
WBSEDCL sold 27.8 billion units in 2018-19 at a billing efficiency of 77 per cent and AT&C loss of 23 per cent. It is estimated that the state discom has lost around Rs 3,200 crore at an average electricity cost of Rs 5 per unit. With smart meters the losses could have been lower.
State power department officials have said pilot projects are being carried out and decision will be taken based on the pilots.
EESL is getting ready to install around 2 crore smart meters as the lockdown situation eases. "We have utilised the Covid period to strengthen the processes, people and technology and several states have shown interest," said Rawal.
As part of the service level agreements with state discoms, EESL puts in the capital expenditure and installs smart meters for a specified number of years on behalf of the discoms who are charged on a per meter per month basis.
According to Kumar, the rental cost is significantly less than the savings in terms of improvement in billing efficiency to the extent that the benefits may be passed on to the consumer.
Kumar also said that the EESL has implemented prepaid meters where the discoms have upfront money and consumers pay for exactly the amount they want to consume. "At least Rs 20-50 recharge is happening per meter every single day," Kumar said.
The country has a capacity to produce around 6-7 crore electronic meters per annum and manufacturers have indicated to the central government that they would be able to ramp up by a similar amount of smart meters if demand picks up from the discoms.