Blow to auto sector restart
3 employees at Hyundai's Chennai plant and 1 at Maruti's Manesar factory have tested positive for the virus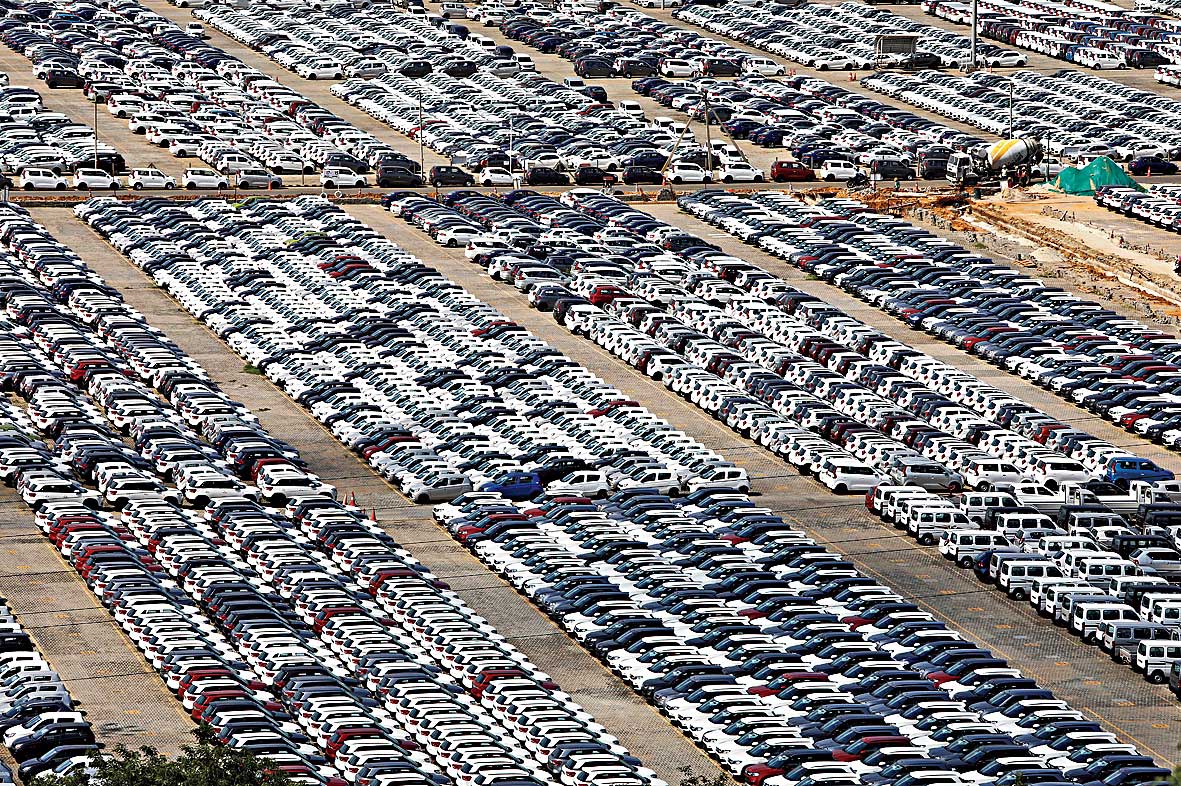 ---
---
Workers at two of India's biggest carmakers have tested positive for the novel coronavirus days after restarting operations, exposing the risks companies and the government face in kickstarting the economy.
Three employees at Hyundai Motor Co's Chennai plant have tested positive for the virus, the South Korean automaker said on Sunday.
Maruti Suzuki India Ltd said late on Saturday that one employee at its plant in Manesar had tested positive and there was the possibility of a second case.
The cases show the risks and challenges Prime Minister Narendra Modi's government faces in restarting automobile production in an effort to revive the economy after a near two-month lockdown to fight the spread of the coronavirus.
Maruti, majority owned by Japan's Suzuki Motor Corp, is also looking at "a possibility of a second case" of infection at the facility but has ruled out any impact on business because of the situation.
The carmaker restarted work at its Manesar plant earlier in May.
The said employee had last attended the plant on May 15 with normal health after which his residence area came into a containment zone and he did not join work thereafter, a company spokesperson said.
The district administration was informed about the employee who has since been admitted in the hospital and his condition is stable, he said.
MSI is providing all medical help and assistance to the infected employee, according to the government guidelines, he added.
The automaker, in the confirmed case, has undertaken a contact tracing exercise and out of abundant caution, all employees who could have come in contact are advised to stay in home isolation, the spokesperson said.
Hyundai, which restarted operations at its Irungattukottai-based plant on the outskirts of Chennai on May 8, said the three employees started showing mild symptoms of cough and cold in the first week.
All the three employees are recovering fast towards normalcy and according to the safety protocol, essential information was shared with the district health authorities, the company said in a statement.
The well-being of employees is of utmost priority to the company and as a responsible brand it is adhering to all the guidelines set by the Centre, state and district health authorities, the South Korean firm said.