CCI slaps Rs 1338cr fine on Google for anti-competitive practices
The anti-trust body directs the tech giant not to offer any incentives to smartphone makers for exclusively carrying its search services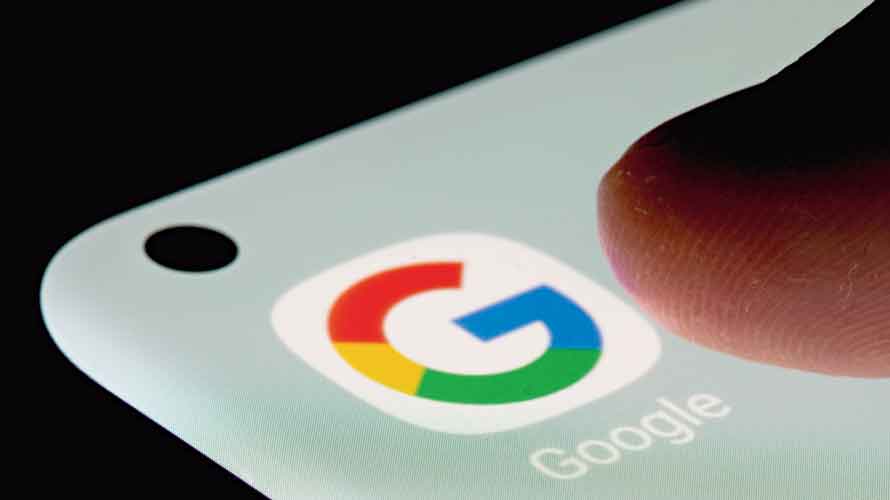 Users must be allowed to pick their default search engines: CCI
File Picture
---
Published 21.10.22, 12:57 AM
|
---
The Competition Commission of India on Thursday imposed a hefty penalty of Rs 1,337.76 crore on Alphabet's Google for anti-competitive practices related to Android mobile devices.
The anti-trust body directed Google not to offer any incentives to smartphone makers for exclusively carrying its search services.
The order said Google can neither force OEMs of smart devices to pre-install its own apps nor restrict users from uninstalling such apps.
The competition watchdog directed Google to allow the users, during the initial device setup, to choose their default search engine at all search entry points.
"Users should have the flexibility to easily set as well as easily change the default settings in their devices, in minimum steps possible," it said.
Moreover, Google has to allow the developers of other app stores to distribute their app stores through Play Store.
When contacted, Google did not immediately respond to comments.
"Without referring to the merits of the case this is a very critical development as it's one of the first such heavy penalties imposed in India. Globally anti-trust jurisprudence has evolved through effective enforcement. This will be a huge step for big tech to take Indian laws seriously," N.S. Nappinai, Supreme Court lawyer and founder of Cyber Saathi, said.
Tech analyst Nikhil Pahwa tweeted: "I'm expecting Google to go to court to challenge this order. It's not about the penalty. It's about the restrictions that are being placed on its biz model. And in response, I'm expecting India to consider a law to regulate platforms for openness and neutrality."
The fair trade regulator also directed the internet major to cease and desist from unfair business practices.
In a release, the Competition Commission of India (CCI) said it has directed Google to modify its conduct within a defined timeline.
The CCI said Google has leveraged its dominant position in the app store market for Android OS to protect its position in online general search.
Further, the tech giant has leveraged its dominant position to enter as well as protect its position in non-OS specific web browser market.
"Smart mobile devices need an operating system (OS) to run applications (apps) and programs. Android is one such mobile operating systems which was acquired by Google in 2005."
"The Commission has examined various practices of Google w.r.t. licensing of this Android mobile operating system and various proprietary mobile applications of Google (e.g. Play Store, Google Search, Google Chrome, YouTube, etc.)," the CCI said in the release.
The CCI dismissed Google's contention that it faced competitive constraints from Apple. "Apple's business is primarily based on a vertically integrated smart device ecosystem which focuses on sale of high-end smart devices with state-of-the-art software components. Whereas Google's business was found to be driven by the ultimate intent of increasing users on its platforms so that they interact with its revenue-earning service i.e., online search which directly affects sale of online advertising services by Google," the CCI noted.
In April 2019, the regulator ordered a detailed probe in the matter following complaints by consumers of Android-based smartphones in the country. Android is an open-source, mobile operating system installed by OriginalEquipment Manufacturers(OEMs) of smartphones and tablets. The allegations of unfair business practices pertained to two agreements — Mobile Application DistributionAgreement (MADA) and AntiFragmentation Agreement(AFA) — which were entered into by the OEMs of AndroidOS with Google.
As per the release, the CCI said that mandatory pre-installation of entire Google Mobile Suite (GMS) under MADA, with no option to uninstall the same, and their prominent placement amount to imposition of unfair condition on the device manufacturers and thereby contravenes competition law.