Coal India tweaks supply policy to help small units
Mine-specific option opened to buyers with minimum need of 250,000 tonnes, against 1m tonnes earlier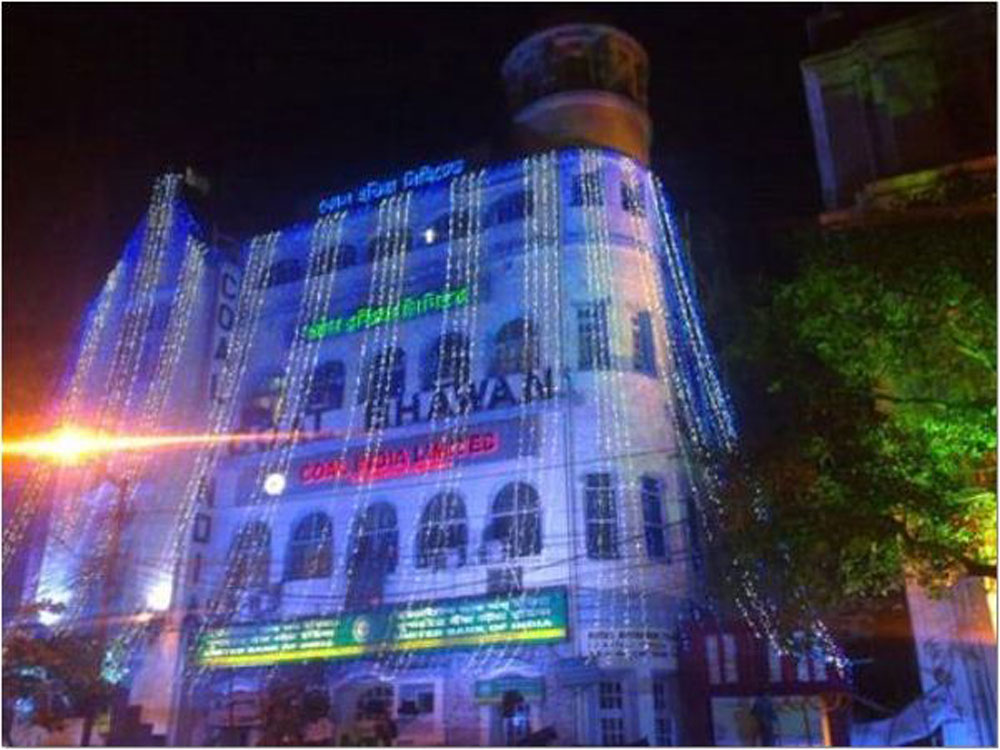 ---
|
Calcutta
|
Published 05.11.18, 10:03 PM
---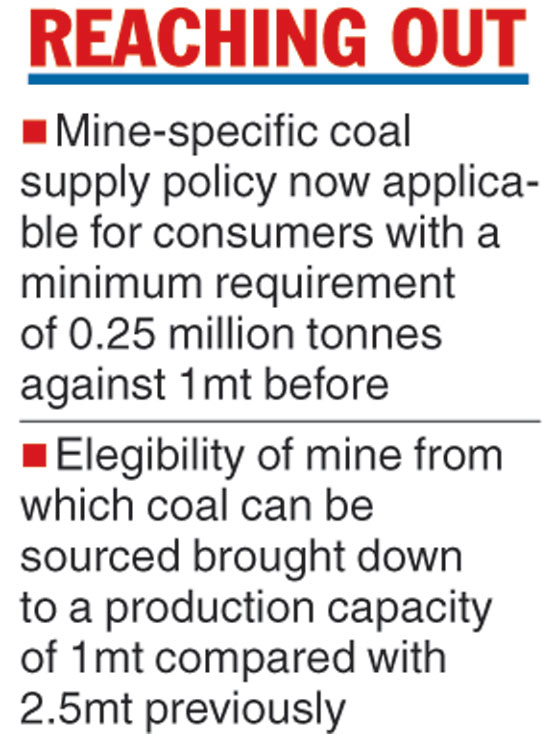 "This change will be a boon to consumers having smaller quantities of coal requirement. This was done considering the market dynamics, profile of consumers and mines, varying from subsidiary to subsidiary. It was felt that there was a need for a flexible mechanism to enable coal companies to explore willing consumers of all sectors with whom mine-specific coal supply arrangement can be made from existing and new mines," said a Coal India official.
The public sector miner will also evaluate the possibility of relaxing the norms in the future to enlarge the reach of the policy and benefit more consumers.
Consumers can lift coal either from the existing railway sidings of coal companies or opt for a road-cum-rail mode of transportation.
The move comes at a time the public sector miner has set its sight on improving both the production and offtake of coal.
With production at 306.24 million tonnes during first seven months of the current fiscal, Coal India posted double-digit output growth of 10 per cent compared with the same period last year. During April-October 2017, the company's coal production was 278 million tonnes.
Overall offtake ending October 2018 was 340.81 million tonnes, clocking a 7.4 per cent growth against 317.28 million tonnes on a comparable period last year. Even with double-digit growth, the company has been urged by Union coal minister Piyush Goyal to step up efforts to ramp up production.
Coal India has relaxed the norms of a mine-specific supply policy to ease the availability of the fuel for consumers requiring less than one million tonnes per annum.
Conceived back in 2011, the policy offered the benefit of assured supply to consumers from a preferred source and gain from a lower logistics cost. However the policy was applicable for consumers with a minimum requirement of 1 million tonnes of coal per annum. Moreover the mine from which the coal will be sourced should have a production capacity of 2.5 million tonnes per annum.
The board of Coal India has made changes on both the parameters. The minimum per annum requirement of the consumer has been downsized to 0.25 million tonnes of coal from 1 million tonnes.
Also the number of mines under the policy has been increased, bringing down the eligibility to 1 million tonnes per annum from 2.5 million tonnes per annum.